CST Blog
CST welcomes Facebook's significant decision to ban far right Britain First page from their platform
14 March 2018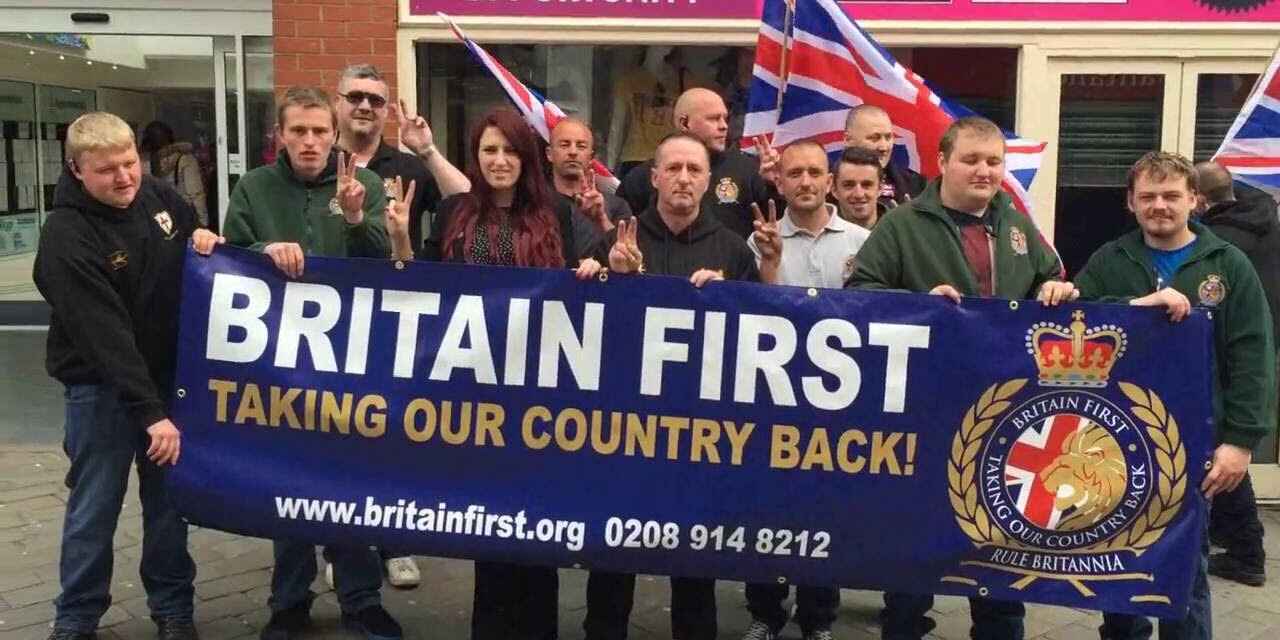 CST is pleased to welcome the decision made by Facebook to remove the Britain First Facebook page, which had attracted over two million followers. Britain First, led by Jayda Fransen and Paul Golding, is a far right "street protest movement" whose leaders have been jailed for religiously aggravated harassment. CST works closely with Facebook to tackle antisemitism on the platform and hopes this is the first step in a wider takedown of groups that propagate hatred on the platform. 
Britain First, launched in 2011, has been described as the "most prolific counter-jihad street protest organisation in the UK." It deploys anti-immigrant, anti-Muslim and nationalist rhetoric which undermines the cohesion of British society. The group is known for their anti-Muslim protests, 'Christian Patrols', mosque invasions and high profile social media activity which exploits the genuine concerns of the British public on issues such as sexual abuse.
Last week, Britain First leaders, Jayda Fransen and Paul Golding were jailed for religiously aggravated harassment in which innocent Muslims were labelled as "paedophiles and rapists." Golding, a former leading member of the BNP, was given a sentence of 18 weeks, whilst Fransen was handed down a sentence of 36 weeks. This was not the first time the leadership of Britain First has fallen foul of the law. For example, in November 2016, a Luton court fined Fransen for religiously aggravated harassment after she hurled abuse at a Muslim woman wearing a hijab. Former leading member, Jim Dowson, was banned from attending any "religious marches or parades" in Belfast. Furthermore, in December 2016, Paul Golding was jailed for eight weeks for breaching a court order banning him from entering a mosque or encouraging others to do so.
Despite the racism within their ranks, in 2015 Britain First attempted to offer "solidarity patrols" to areas with high Jewish populations in London. This offer was not a sincere support for Jews; Britain First cared more about "winding up the Muslims" than helping to protect Jews. Dave Rich, CST's Head of Policy, stated at the time:
"They are a far-right, nasty, racist group that intimidates minorities, especially Muslims…The Jewish community should and will not have anything to do with them."
Britain First, whilst pretending to support the Jewish community have openly courted antisemites. In February 2017, Britain First invited antisemitic Polish priest, Jacek Międlar, to address a Britain First rally in Shropshire. Międlar has labelled Jews a "cancer" and stated that the "biggest enemies of the world are Jewish imperialists and masons". Międlar was stopped at the airport by British border force officers before he could address the rally.
Antisemitism has also pervaded the Britain First Facebook page, with supporters of the group openly expressing hatred: 




Facebook has explained their reason for removing the page:
"Content posted on the Britain First Facebook page, and the pages of party leaders Paul Golding and Jayda Fransen, has repeatedly broken our community standards. We recently gave the administrators of the page a written final warning and they have continued to post content that violates our community standards. As a result, in accordance with our policies, we have now removed the official Britain First Facebook page and the pages of the two leaders with immediate effect. We do not do this lightly, but they have repeatedly posted content designed to incite animosity and hatred against minority groups which disqualifies the pages from our service."
CST has a close working relationship with Facebook to ensure that antisemitism on the platform is dealt with. As a trusted partner, the proliferation of far right and hate material on the platform is an issue CST has raised with Facebook in the past and will continue to do so in the future.
Discrimination against any minority group, whether it be antisemitic, anti-Muslim or anti-immigrant, must not be tolerated. As a community, we have the responsibility to stand up to hatred wherever it may be found and to ensure that it is not tolerated in British society.
If you would like to report an incident of antisemitism on social media to CST, you can contact the CST incidents team.
Read More