CST Blog
CST Annual Dinner 2015
19 March 2015
Over 1,300 guests attended the CST Annual Dinner last night in central London. It was CST's largest ever fundraiser and one of the UK Jewish community's largest ever charity events. CST Chairman Gerald Ronson CBE welcomed the guests, stating:
This is our most important CST fundraising event. And all of you know why. It is the reason so many people have come here this evening. Antisemitism and terrorism. And what it means for our children and our grandchildren. I know that is why you are here and I thank you for it,  both the old friends who have been with us for years,  and also our many new friends, who contacted CST because they want to be with us, standing strong together, here and now.
Prime Minister David Cameron MP was the keynote speaker, and was loudly applauded as he announced a series of financial measures in support of Jewish communal security across the UK, amounting to over £11million. (The PM's speech may be read in full here.)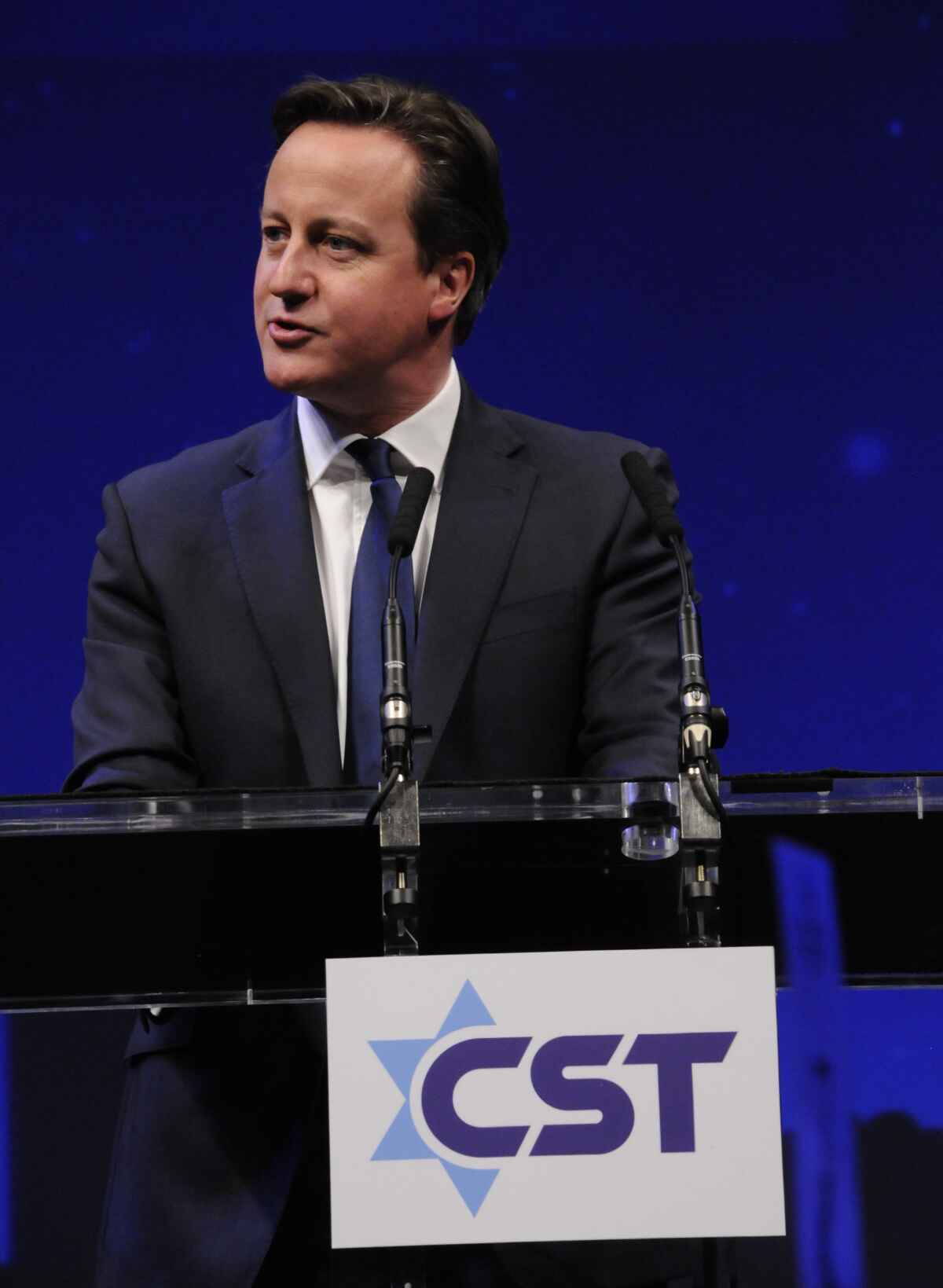 The Prime Minister paid tribute to CST's volunteers, saying:
You don't just say leave it to the government. Or leave it to the police. You say "I want to do my bit. I want to take responsibility." You epitomise not just the best of our Jewish community – but the best of Britain. Day in, day out, three thousand of you volunteer to work with the police, government and other religious and minority communities to fight hate crime and keep people safe. Your service is an inspiration to us all and on behalf of the whole country, I want to say a big thank you.
He went on to express his personal commitment to combating antisemitism alongside CST and the Jewish community:
All of us have been sickened beyond words by the appalling attack in Paris. And then by the dreadful events in Copenhagen, with the murder of a young Jewish volunteer guarding the synagogue...

... At a time when once again the Jewish communities of Europe feel vulnerable and when antisemitism is at record levels here in Britain I will not stand by. I will not turn a blind eye to the threats that the community faces. If the Jewish community does not feel secure then our whole national fabric is diminished...

...We are going to fight antisemitism with everything we have got. There will be no excuses. No exceptions. No justifications. Over generations we have built something incredible in our country: a multi-ethnic, multi-faith democracy – and we are not going to let anyone destroy it. Let me be clear. No disagreements on politics or policy can ever be allowed to justify racism, prejudice or extremism in any form in our society. We will not have it.
Shadow Home Secretary Yvette Cooper MP also attended the CST Dinner and has tweeted "Thanks @CST_UK for a great evening. Strongly support Govt proposal for extra security for Jewish schools & synagogues. Tribute to @CST_UK work".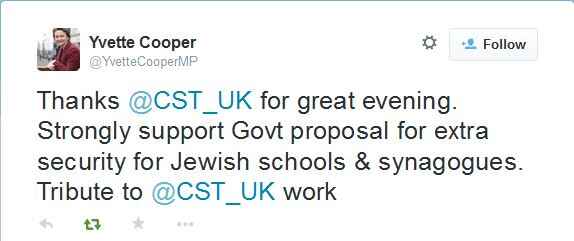 CST fully welcomes the unprecedented measures announced by the Prime Minister and the support for these measures from the Shadow Home Secretary. These measures follow a series of meetings between CST and Government, held immediately after the recent terrorist attack in Paris and then again following the subsequent attack in Copenhagen.
In these meetings, CST presented our community's security plans and needs and this funding is the result of that process. CST's efforts were supported by a range of communal partners and also by Members of Parliament from across the political parties, including Yvette Cooper MP and the All Party Parliamentary Group Against Antisemitism. All of this reflected the concerns and needs expressed by our community.
The delivery of the funding will follow the model successfully set by CST's current administration and oversight of over £2m of existing Government support for security guards at state aided Jewish schools. (This funding will continue and is not included in the new sums announced.) The funding will help to support the security needs of UK Jewish communal organisations and buildings , rather than for CST itself. The cost of security is now proving increasingly difficult for European Jews to bear and these new measures will help avoid and alleviate that situation here in Britain.
Responding to the Prime Minister, Gerald Ronson stated:
Neither I, nor CST, are party political.  Let me stress that we have good friends here from both the Opposition and the Coalition Government. But, Prime Minister, on behalf of us all, I want to thank you for the measures you have announced tonight. After a lifetime of fighting antisemitism, I have never seen such a level of support. You have always been crystal clear on every single issue that we have raised here this evening. And, above all else, you take concrete actions that stand for Britain, for Jews in Britain, and for our shared values.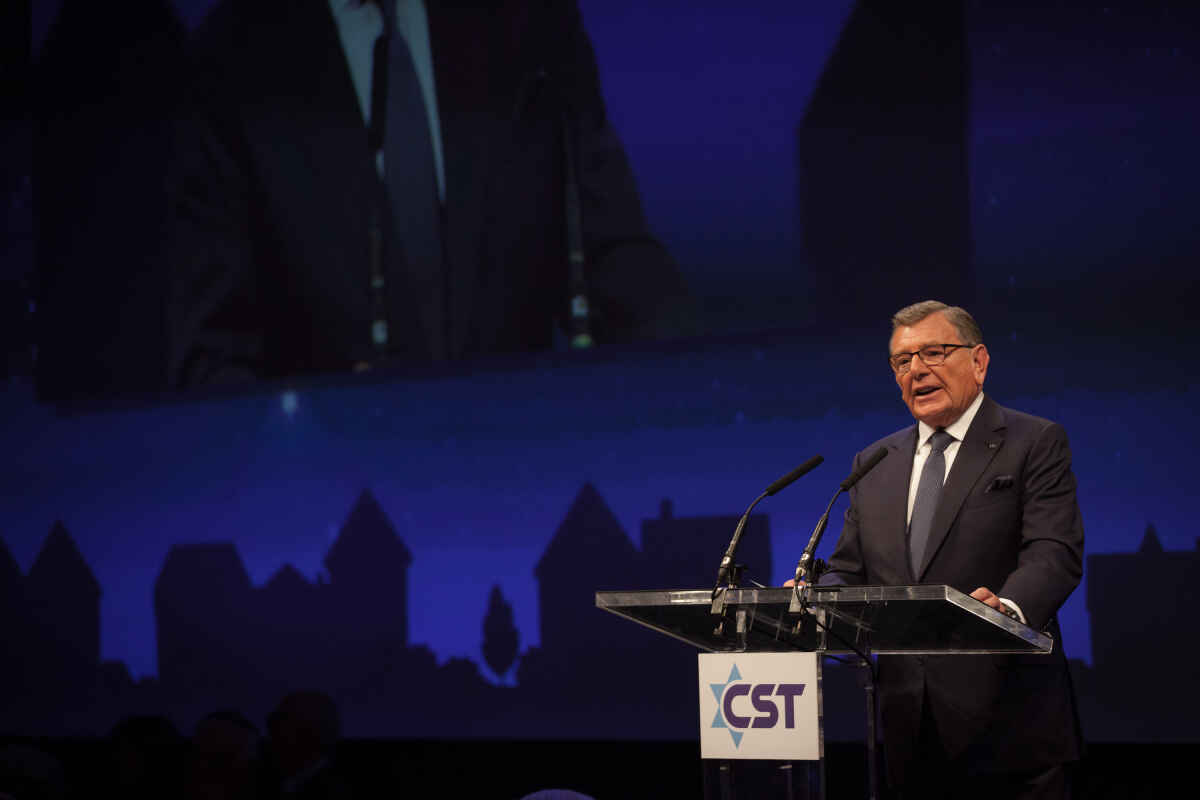 CST thanks all those who made the Dinner such a successful and moving evening. Its primary purpose was to enable CST to deliver the staff, volunteers, training and equipment that our community requires in these challenging times.
Nevertheless, as each of our speakers made clear throughout the evening, this is not only a problem for Jews: it affects all of our society and threatens all of our freedoms and values. For this reason, CST was especially proud to see the strength of our community's attendance, sending a loud message to the many politicians and Police who joined us, along with the French, German and Israeli Ambassadors to the UK, the Danish deputy Ambassador and the UK Ambassador to Israel. This message was summed up in Gerald Ronson's speech:
The Jihadis will not defeat our Western society, but will we Jews run scared from this storm of extremism, terrorism, antisemitism and hatred of Israel? Well, let me tell you, the answer is no. I am British, I am Jewish and I am not running anywhere. Neither is CST, and neither should you...

... What we can do, what we must do, is to stand strong and to stop selling ourselves short. Look around you at the strength of this community here tonight. And, look at the support that we have, more partners than ever before, because this is a problem for everybody,  and not just for Jews. We should refuse to be defined by antisemitism. Look at everything we have built in the last ten years the schools, the community centres, the care homes and the new synagogues...

This is not a community in crisis, actually, it is a thriving community - but it is a critical time for this community  and for CST.  Every member of our proud British Jewish community has a part to play in this, by supporting CST financially, or as a volunteer, or as both...

... We stand proud. We organize. We build. We take responsibility for the next generation. THAT is the Jewish reaction to adversity.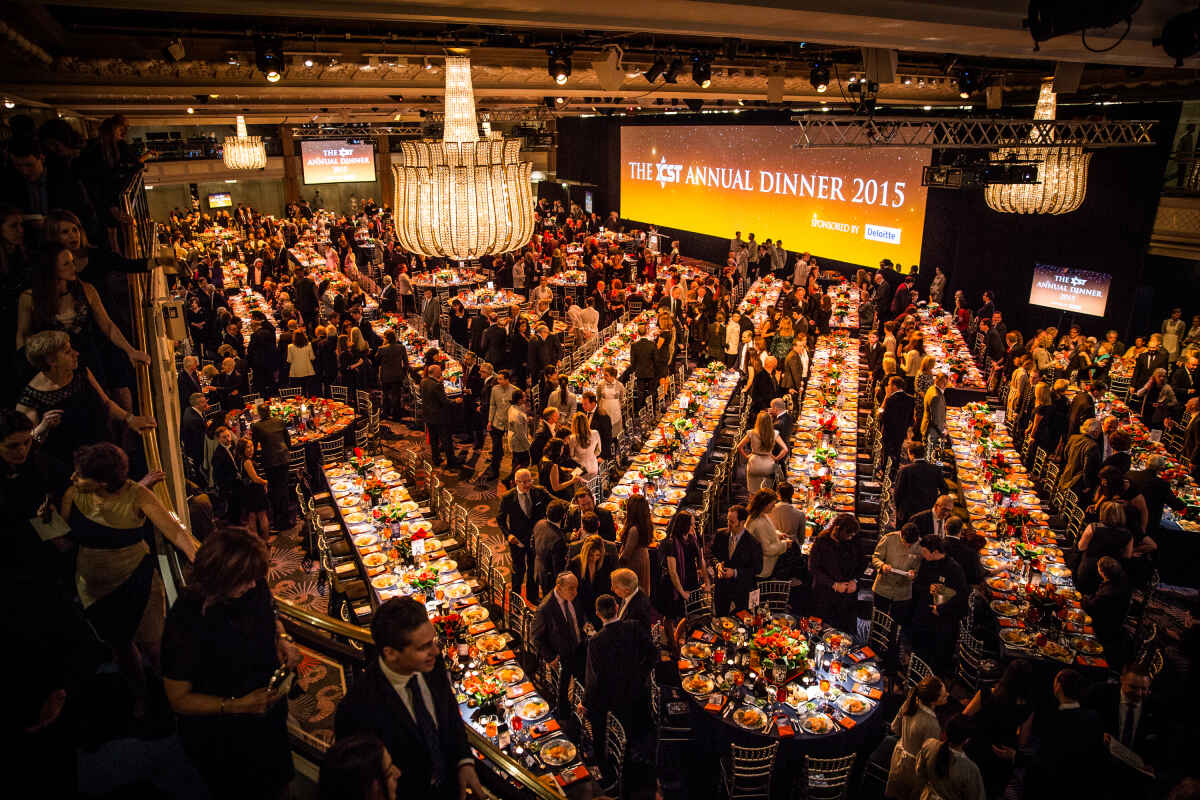 Read More