CST Blog
Morris Beckman z"l
4 June 2015
Morris Beckman, who passed away last week at the age of 94, was one of the very last of that group of British Jewish servicemen who returned to Britain after the Second World War to find that sympathisers of the very evil they had spent six years fighting, had been released from  prison and were active on Britain's streets.
With no regrets or backward glances to the horrors of the Shoah, British fascists were once again clamouring to 'free Britain from Jewish control' while at the same time denying the facts of the Nazis' depravity.
But the Jews of the 1940s had learned hard and valuable lessons. Many had fought in combat units, and a significant number of them had served in Britain's nascent intelligence and special services  (as Martin Sugarman's book Fighting Back: British Jewry's Military Contribution in the Second World War points out). Many had won medals for outstanding valour, including Victoria  and George Crosses, among other awards.
These new tough young Jews were not cowed by Mosley and his fascist followers. And so was born the 43 Group, named after the 43 people who responded to a call for a militant defence capacity to protect Jews in London, Manchester and Leeds.
Morris was one of these. Several years later, at a reunion of 43 Group veterans, he recalled:
I had been in the merchant navy, survived two torpedo attacks on the Atlantic convoys, and I came back home to Amhurst Road, Hackney to hugs and kisses. My mother went out to make some tea and my dad said, ' The bastards are back – Mosley and his Blackshirts'. The Talmud Torah (religious school) in Dalston had its windows smashed. Jewish shops were daubed 'PJ' (Perish Judah). You heard, 'We have got to get rid of the Yids' and 'They didn't burn enough of them in Belsen'. We wanted revenge – the Holocaust was in our minds. We decided we had to out-fascist the fascists. They saw us as stereotypes, the nervous Jewish tailor clutching a bag of money, when we were young men, trained to fight.
In time, the 43 Group grew to over 1,000 members. Often working covertly with the Board of Deputies and AJEX, but officially at odds with them, the 43 Group built an unrivalled intelligence capacity, which enabled them to both seize the Nazis' street pitches and penetrate their innermost secrets. Whereas in the 1930s the Board of Deputies had sympathetic former Special Branch officers feeding or selling them information (as Daniel Tilles' research has shown), this time the 43 Group did it almost all themselves using the techniques taught to them while serving in the armed forces. Some of their methods were a little ungentlemanly, but so were the enemy.

Morris chronicled all this with all the verve that a professional writer could bring to the task. His 1992 book, The 43 Group remains an essential part of Anglo-Jewish and anti-fascist history. The Foreword to the book was written by Vidal Sassoon, who was himself a member of the 43 Group before gaining greater fame as a hairdresser. In recent years Morris often spoke to anti-fascist groups to warn new generations of the need to stand up against fascism and antisemitism.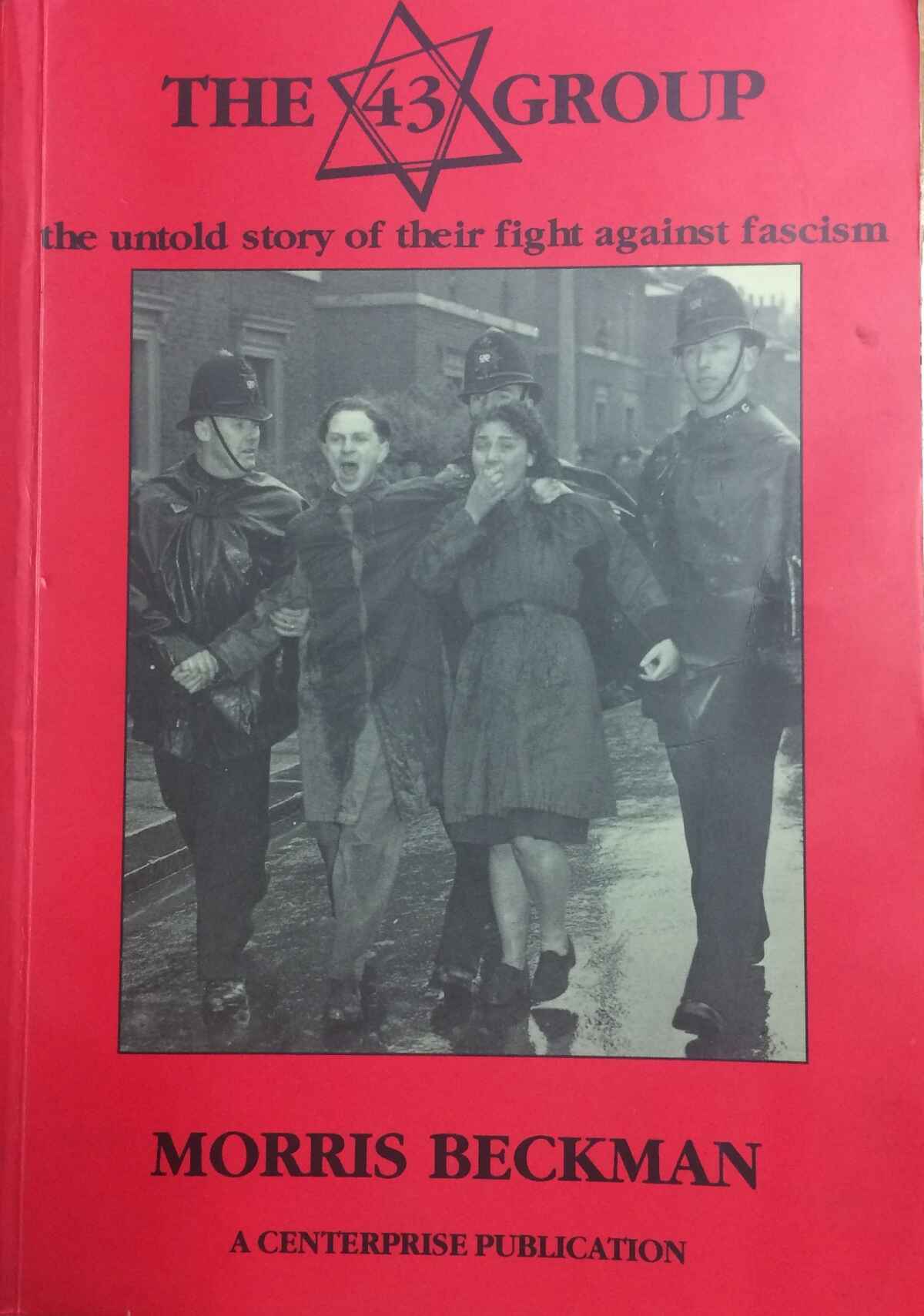 Read More