CST Blog
Jewish teacher stabbed in Marseilles attack by alleged ISIS supporters
19 November 2015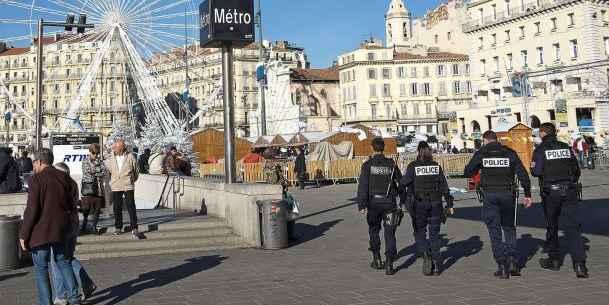 Last night a Jewish school teacher was stabbed in Marseilles by three people proclaiming support for Islamic State. The teacher, 57 year old Tzion Saadon, was identifiably Jewish and was wearing a kippah (a Jewish skull cap). It has been reported that the assailants shouted antisemitic abuse and showed a photograph on a mobile phone of Mohammed Merah, the terrorist who killed 4 people at a Jewish school in Toulouse, France in 2012, and who also killed three soldiers in other attacks.  The stabbing last night took place near a school and synagogue complex. The victim is said to not be in a life-threatening condition.
 The London Evening standard reports:
"Police spokesman Laurent Nunez said officers were combing the area for clues after the assault. The trio fled after stabbing the teacher in the arm and leg. One of the attackers was said to have been wearing an Islamic State t-shirt".
Michele Teboul, the President of the Marseilles branch of the Representative Council of French Jewish Institutions responded to the attack:
"We must not minimise the gravity of this act, which could have been an absolute tragedy. The fact that this individual has clear issues is shown by the antisemitism in his mind. Even though he acted automatically, it does show that the evil is very deep. The Police prefect took measures following this case and has asked the Jewish community not to give in to paranoia"
The attack in Marseilles yesterday follows the stabbing in Milan of Natan Graf, again an identifiably Jewish man wearing a kippah, with ties to the Chabad community in Milan, on Thursday 12 November. Police in Milan responded by increasing security at Jewish sites. In October, three members of the Jewish community were attacked outside a synagogue, again in Marseilles, by an allegedly "mentally unstable, drunk" man. The Times of Israel reported at the time:
"There have been a series of attacks on Jews in France in recent years, including the shooting at a kosher supermarket in Paris in January, in which four people were killed. In March 2012, a teacher and three children were shot dead in an attack on a Jewish school in Toulouse."
Read More