CST Blog
National Counter Terrorism Awareness Week
23 November 2015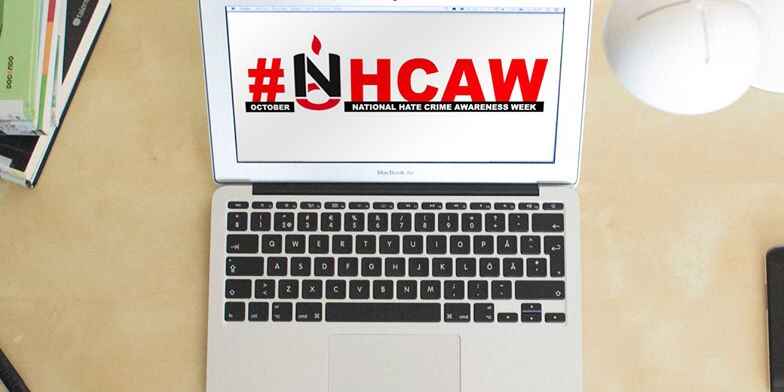 Today, Monday 23rd November, marks the beginning of the second national Counter Terrorism Awareness Week. The campaign aims to inform the public about any possible terror threat, gives practical advice about staying safe and how communities can assist the Police and government in tackling extremism and radicalisation.
Protecting the Jewish community against terrorism is a core part of CST's work. We regularly hold security awareness training for Jewish organisations or premises, or for anyone who works in the Jewish community, to enable them to help protect the community against the terrorist threat.
In the wake of the Paris attacks last weekend which left 130 dead, the United Kingdom's terror level remains at 'severe', meaning a terror attack is highly likely.
The National Counter Terrorism Security Office stated:
"The police and security services are working hard to protect the public and businesses from terrorism and this week gives us an opportunity to remind communities about this threat and help them to take the necessary steps to stay safe. The launch today outlines the current threat and what is being done to tackle it…We are advising the public not to be concerned about the things they are unable to control, but instead to focus on what they can do that will make a difference, and to make sure they know where to get information from the police in a crisis, whether it's through social media or more traditional ways such as radio and TV."
London Metropolitan Police Service Deputy Assistant Commissioner, Neil Basu, Specialist Operations, said:
"The police service is working tirelessly to confront the terrorist threat we all face. To do this we need the help of the public...Be vigilant and you could be the person who spots something odd or unusual and prevents an attack. Communities defeat terrorism, which is why the police relationship with the public is so important and it now needs to be stronger than ever before. Police depend on the public to be our eyes and ears."
Specialist counter-terrorism officers and experts will be holding Twitter conversations to engage with the public, offer advice and answer questions on @PoliceChiefs. Each day this week the campaign and web-chats will concentrate on one aspect of Counter-Terrorism. These will focus on what to do if you come across extremist material online, what to do if you are concerned about a friend or relative, how a business can protect itself against Cyber or physical attack and how to protect your computer and information systems from attack. You can also use the Twitter hashtag #CounterTerrorismUK to discuss counter-terrorism across social media.
If you see or hear anything that could be terrorist-related, the National Counter Terrorism and Security Office asks that you call the Anti-Terrorist Hotline on 0800 789 321 and in an emergency you contact 999. Please also contact CST to report any suspicious activity near to Jewish locations.
Read More