CST Blog
Remembering Paris: Je Suis Juif & Je Suis Charlie
8 January 2016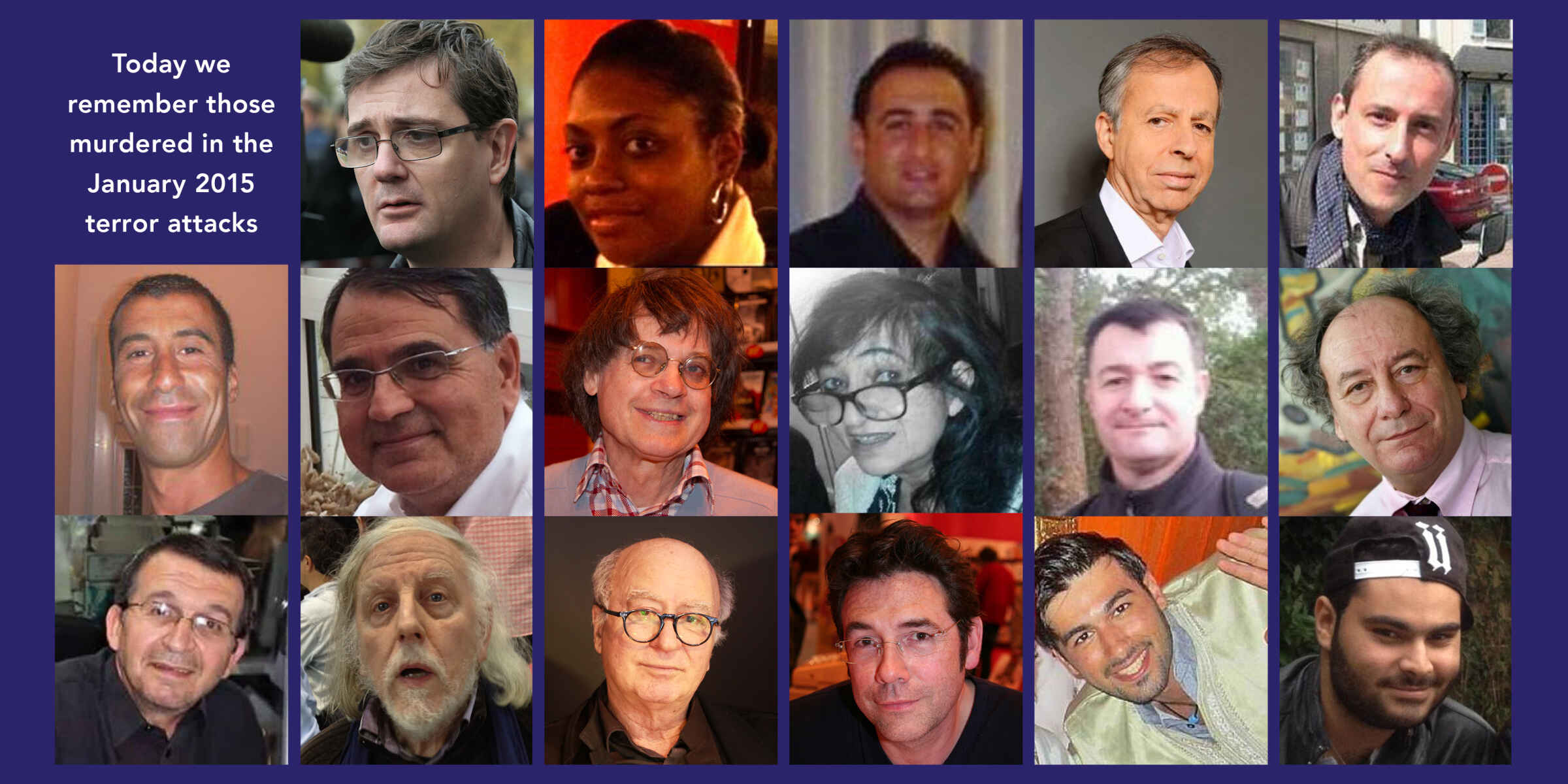 We remember those killed in the January 2015 antisemitic terrorist attack by Amedy Coulibaly at the kosher Hyper Cacher supermarket in Porte de Vincennes, Paris:
Philippe Braham Z"L, Yohan Cohen Z"L, Yoav Hattab Z"L and François-Michel Saada Z"L.
We thank Lassana Bathily, a Muslim worker at the Hyper Cacher from Mali, who bravely saved Jewish lives when he hid shoppers during the deadly siege.
We remember the Police officer Clarissa Jean-Philippe who was slain by Amedy Coulibaly, just two weeks after completing her Police training, in Montrouge, south of Paris, after stopping his car.
We also remember those brutally gunned down by Chérif Kouachi and Saïd Kouachi at the offices of the Charlie Hebdo magazine in Paris:
Frédéric Boisseau, Franck Brinsolaro, Cabu (Jean Cabut), Elsa Cayat, Charb (Stéphane Charbonnier), Philippe Honoré, Bernard Maris, Ahmed Merabet, Mustapha Ourrad, Michel Renaud, Tignous (Bernard Verlhac) and Georges Wolinski.
Our thoughts are with the Jewish communities in France and Europe who have been affected by antisemitic terrorism. Our prayers go out to the families of the victims of the heinous Paris attacks of January 2015.
Read More