CST Blog
Kick It Out launches #KlickItOut campaign to tackle football-related social media abuse
26 May 2016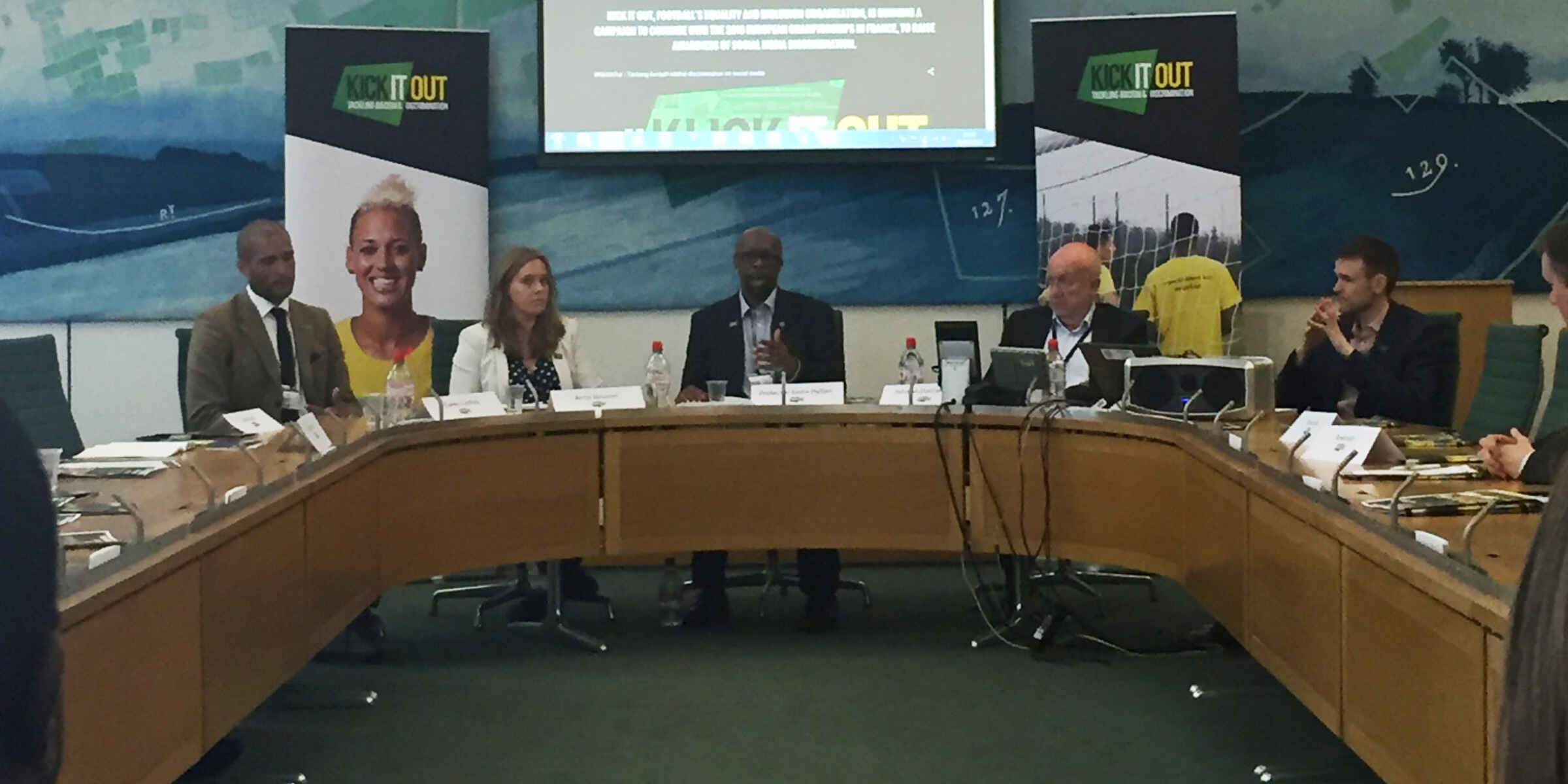 Kick It Out has launched a new social media campaign to tackle discrimination in football on the internet. Klick It Out was launched today and will continue throughout the 2016 European Championships being held in France. Kick It Out works to end discrimination and racism, including antisemitism, in football and is now focused on challenging it online.
The campaign's objectives include raising awareness about the consequences of posting abuse online, and educating about about the impact for victims of such discrimination. The campaign also intends to develop counter-narratives to address online discrimination and will ensure that supporters are able to effectively report instances of abuse online.
CST is proud of its long standing relationship with Kick It Out and is pleased to support and promote this campaign. Unfortunately, antisemitism is present in football, and this is also true for football related conversations on social media. In April 2015 Kick It Out reported that 9% of all incidents they recorded were antisemitic. CST has, in the past, received multiple reports of antisemitic abuse and chanting being directed at Jewish football supporters at matches, of antisemitic language being used in reference to the perceived Jewish team Tottenham Hotspur FC, and of antisemitic rhetoric being used online, such as the term 'Jew Goal'.
If you want to get involved in the campaign, you can create your own 'Why We Need #KlickItOut' photo and post it to social media using the hashtag #KlickItOut.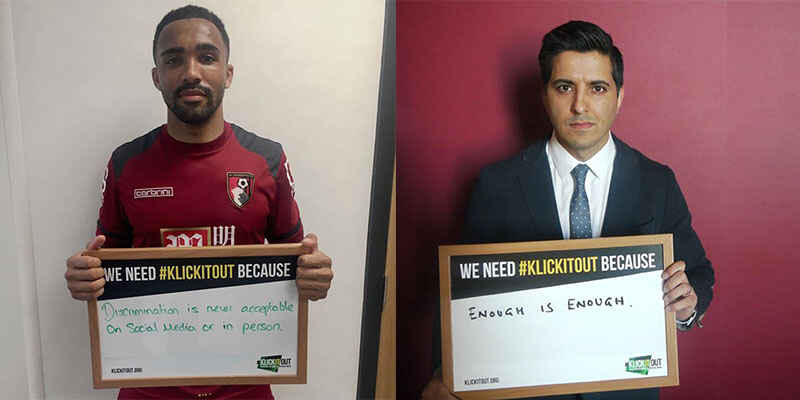 Read More