CST Blog
Matthew Henegan sentenced for spreading antisemitic racial hatred
2 March 2022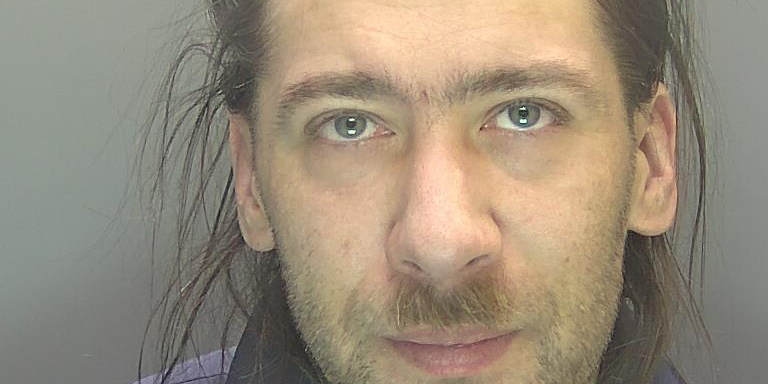 Matthew Henegan, a neo-Nazi from St Neots in Cambridgeshire, was sentenced today to 8 years and 1 month in prison in a case for which CST provided expert witness testimony. It follows his conviction at the Old Bailey in December 2021 for seven offences including possessing, distributing and publishing material intended to stir racial hatred and possessing a document useful to a terrorist.
In March 2020, Henegan posted antisemitic and racist leaflets to local residents. The leaflets contained antisemitic conspiracy theories claiming Jews controlled the media, were behind COVID-19 and staged terror attacks, as well as admiration for Adolf Hitler. The leaflets used extremely offensive racist and antisemitic language about "kikes" and said, "our struggle against this kike led tyranny". It also referred to "the kike propaganda machine" and encouraged readers: "why not turn that hatred towards the enemy". Henegan also posted racially inflammatory video and audio files online.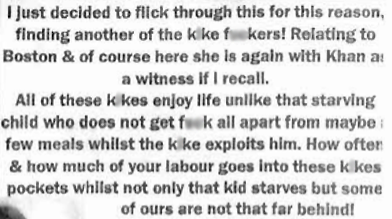 Extract from the antisemitic leaflet Henegan posted through letterboxes in St. Neots, March 2020
Henegan was arrested in April 2020. Police searched his home and found a swastika armband and leaflets referring to Hitler as "Your Saviour". He also had a copy of a document titled 'How to Make Armour Piercing Bullets', which led to the charge and conviction under the Terrorism Act 2000.
Following his arrest, Henegan described Jews as "a bunch of criminals", claimed Hitler was "clearly a righteous person" and admitted being a National Socialist.
CST provided an expert witness statement for the prosecution explaining the antisemitic nature of some of Henegan's far-right material.
Detective Superintendent Andy Waldie, head of Counter Terrorism Policing for ERSOU, said: "Henegan had a warped, right-wing ideology and was intent on stirring racial hatred in his home town and beyond. He showed no remorse for his actions and repeatedly used racial and offensive terms even while being interviewed by officers. There is absolutely no place for racism or anti-Semitism in our society, and I'm pleased that Henegan has now been sentenced and prevented from causing further harm."
Henegan is yet another antisemite who has been imprisoned following trials that have involved evidence from CST, following the sentencing of Richard Hesketh last month. We are grateful to the police and Crown Prosecution Service for their efforts in putting Henegan behind bars and we will continue to work with the authorities to identify and help to prosecute anybody who poses a threat to the Jewish community.

Extract from the leaflet Henegan posted through letterboxes in St Neots, March 2020
Read More