CST Blog
CST and the Police working together to enact armed patrols
24 August 2016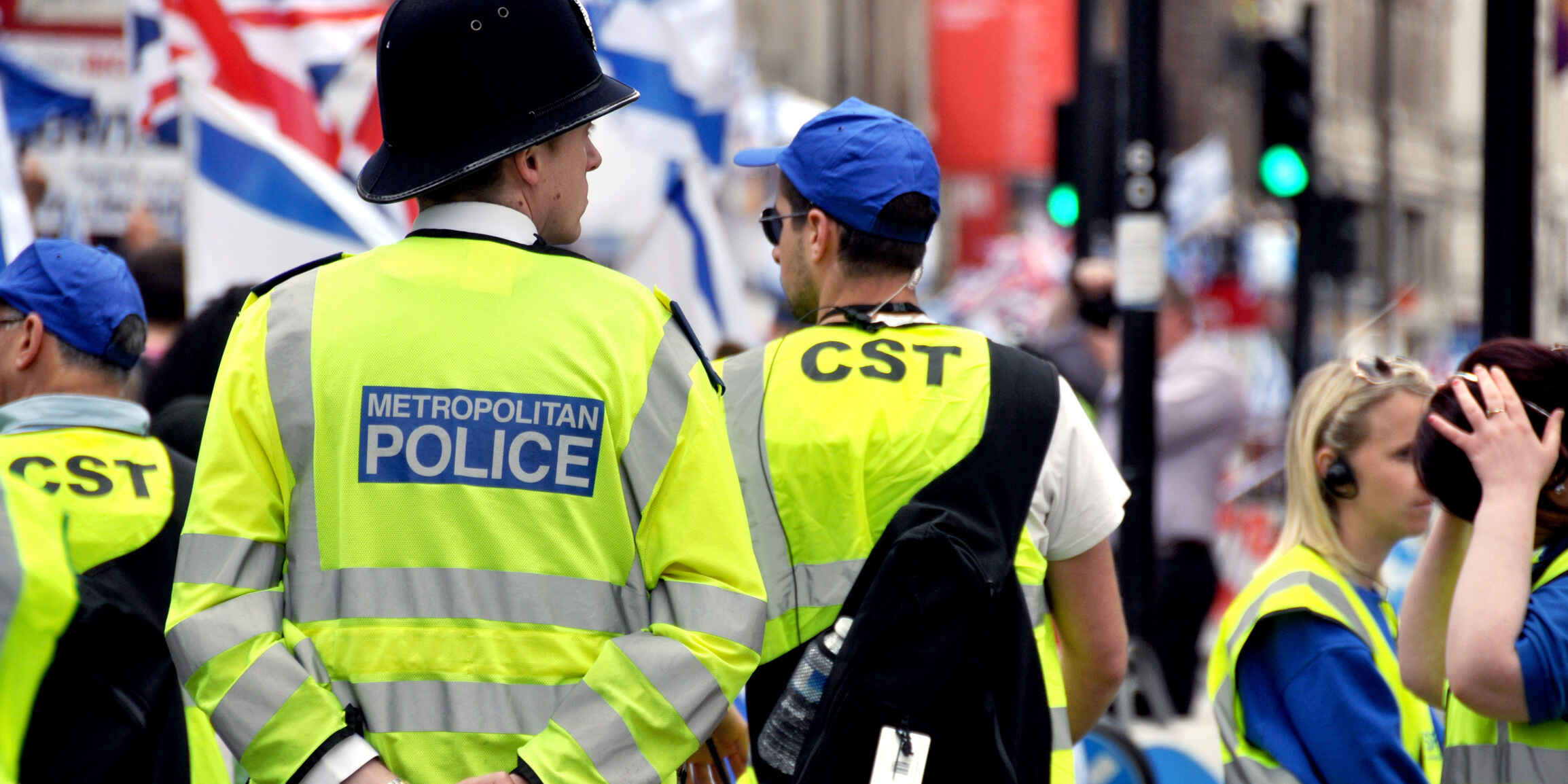 CST and the Police have worked very closely together to plan and enact armed foot patrols in various areas of London with large Jewish communities. Operation Hercules was announced in early August by Met police Commissioner, Sir Bernard Hogan-Howe and the Mayor of London, Sadiq Khan. The Operation includes 600 additional firearms officers to protect London against attack, and this includes protection for the Jewish community.   
Sadiq Khan commented on the launch of the Operation:
"The safety and security of all Londoners is my first priority, and our police and security services are working incredibly hard every day on our behalf…We will see more armed officers on our streets, but there is no reason to be alarmed. All of our police officers are playing their part and working closely with all of our communities to prevent the possibility of an attack…Our armed response teams do a very difficult job. They put their own lives at risk every day and are at the front line of protection for Londoners across our city."
The Jewish Chronicle reported on Operation Hercules:
"The Community Security Trust has acknowledged the increased police presence in Jewish areas of London as part of a new operation launched by the Metropolitan Police…Synagogues and other groups sent members details of the operation on Monday amid concerns about the increase in heavily-armed officers in Golders Green, Hendon and other areas with large Jewish communities". 
The use of armed Police is not in response to any specific threat, but is part of the overall increase in visibly armed Police patrols in London. This is all made sadly necessary because of the overall general situation, and our community should expect to see more of CST and Police doing it in future.
Read More