CST Blog
CST hosts successful pre-High Holy Day Briefing
14 September 2016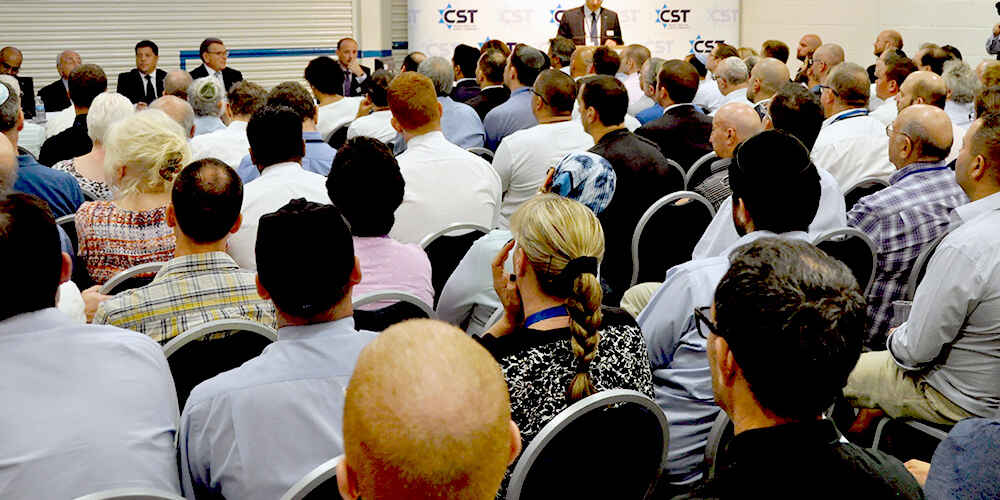 Last night CST hosted approximately 300 volunteer personnel, security guards and Police at the pre-High Holy Day security briefing.
CST's Chief Executive David Delew welcomed the attendees, and thanked the Government and Police for their work in protecting the Jewish community; and for their partnership with CST. He also summarised many of the recent improvements in communal security, including the new 24/7 CST national security control room and the provision of important protection measures and new communication equipment.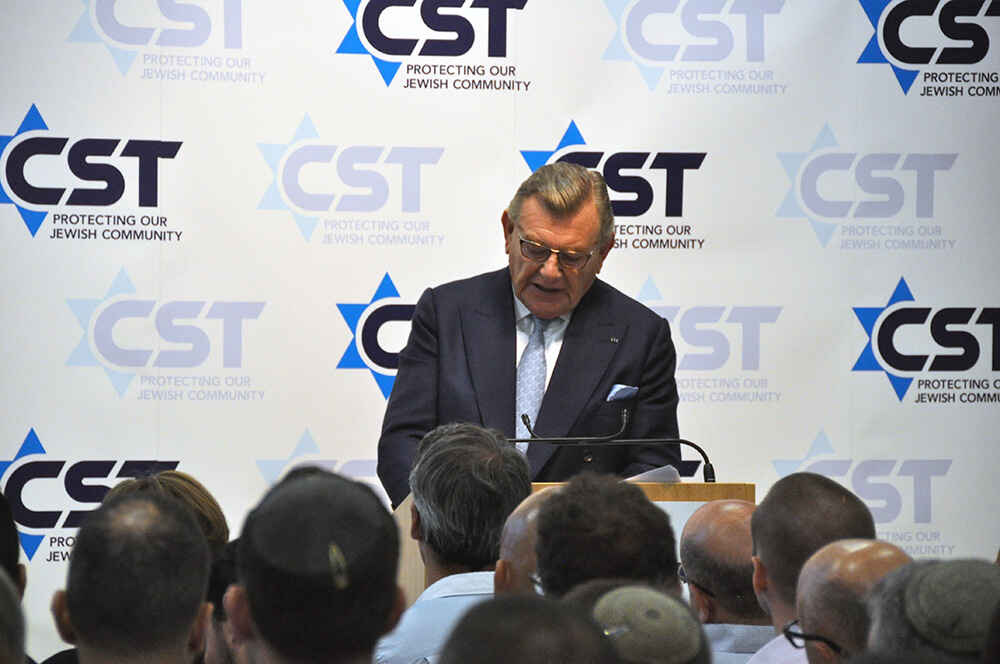 CST's Director of Communications then presented various case studies in current terrorist modus operandi, before CST's Head of Security for London and the Southern Regions explained the forthcoming security operation.
CST Chairman, Gerald Ronson CBE, thanked all of those present for their role in helping to protect "our families, our friends and our local Jewish communities", saying "CST has always been there for our community. We have never let our community down, and I know that each and every one of you will continue that proud tradition".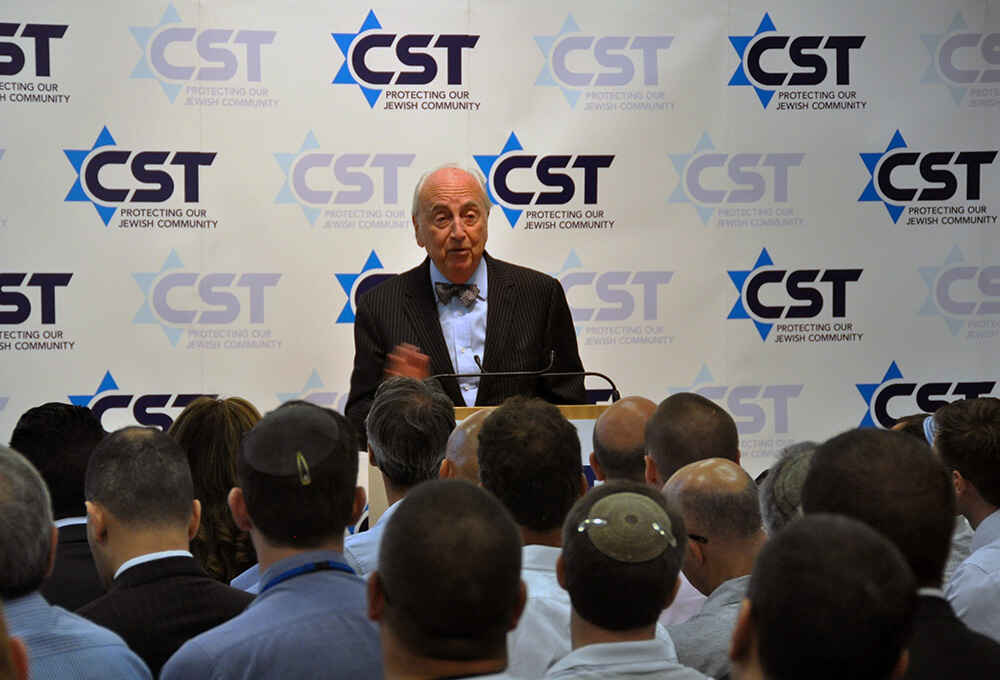 Commander Mak Chishty of the Metropolitan Police Service then presented the policing side of the forthcoming security operations, before Lord Young of Graffham ended proceedings with a warm vote of thanks, that was much appreciated.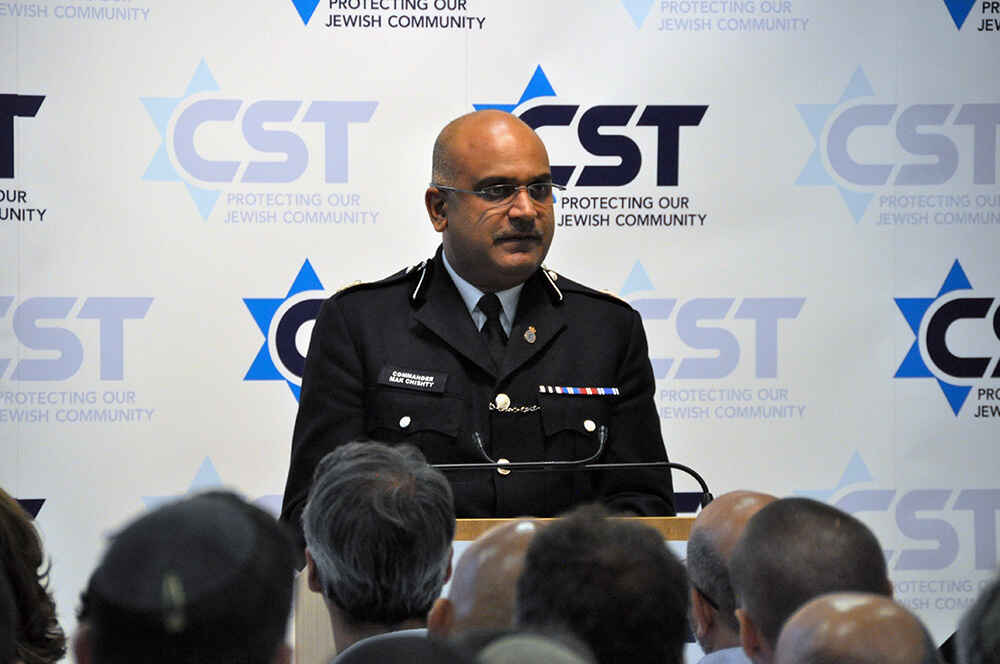 CST sincerely thanks all of those who attended last night's briefing and wishes our entire Jewish community a safe, happy and peaceful High Holy Day period.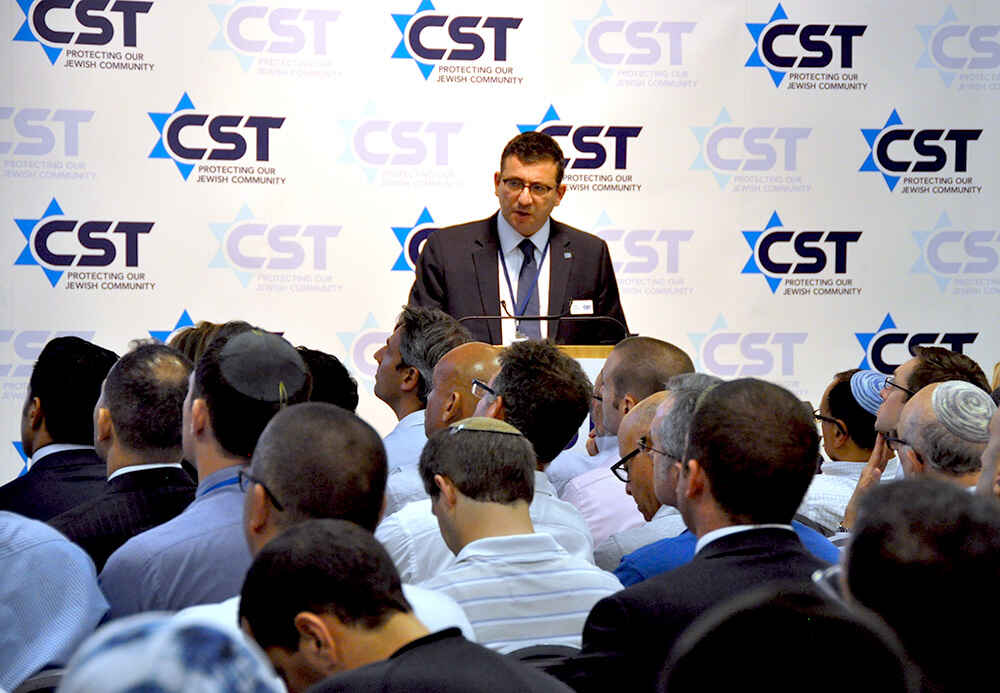 Read More