CST Blog
CST welcomes Government announcement to ban neo-Nazi National Action
12 December 2016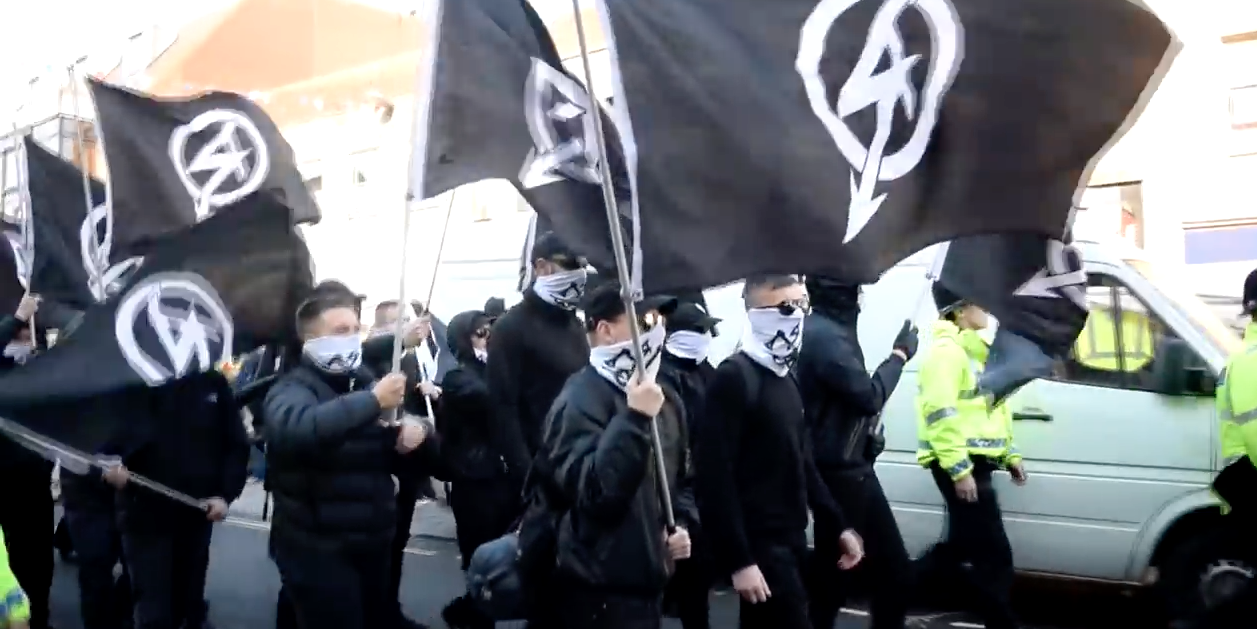 The British Government has officially announced that far right National Action is to be banned under terror laws. Home Secretary Amber Rudd labelled the group a "racist, antisemitic and homophobic organisation". The proscription of the group means that it will be a criminal offence to belong to the group, invite support for the group, arrange meetings to support the group and to wear clothing or carry or display articles publically which support the group. Penalties for offences which contravene the proscription carry a maximum prison term of 10 years and an unlimited fine.
CST welcomes the proscription of National Action, the first far right group to be proscribed in the United Kingdom, and hopes this deters others from joining such a hateful, antisemitic, homophobic, xenophobic and misogynistic organisation. National Action will now join groups including Al Muhajiroun and its various guises, Al Shabaab, Boko Haram and the Hizbollah Military wing, who have all been proscribed by the British Government.
National Action proudly proclaims its antisemitism. Its members idolise Adolf Hitler and and push antisemitism, racism and xenophobia. Their social media, speeches and recruitment videos are filled with hate and are an incitement to violence. Hate crimes which supporters of National Action have perpetrated include:
In October 2014 NA supporter Garron Helm was sentenced to four weeks in prison for sending antisemitic messages to Jewish Member of Parliament, Luciana Berger, on Twitter. CST worked closely with Luciana to support her and ensure Helm was brought to justice.
In January 2015, NA supporter Zack Davies stabbed a Sikh man in Tesco in Wales, while shouting "This is for Lee Rigby", and was consequently found guilty of attempted murder and received a life sentence.
In June 2015, NA activists sprayed antisemitic graffiti on a menorah in Cannon Hill Park, Birmingham, and hung a Nazi flag on it. They put a video of this hate crime on YouTube to encourage and incite antisemitism in others. Some of the comments under the video on YouTube include "Gas subhumans jews!Salute from Greece!Heil Hitler!" and "n****r loving b***h I'll hang you and your family at the stake".
CST has worked closely with several key Government departments over the past two years to ensure that the threat posed by National Action is understood. CST has raised the issue with the Home Office and with members of the Cross Government Working Group on Antisemitism. Additionally CST has referred several speeches from National Action supporters to the Crown Prosecution Service, including a speech by Jack Renshaw calling for Jews to be "eradicated".
[Image: YouTube]
Read More