CST Blog
Holocaust Memorial Day 2017
27 January 2017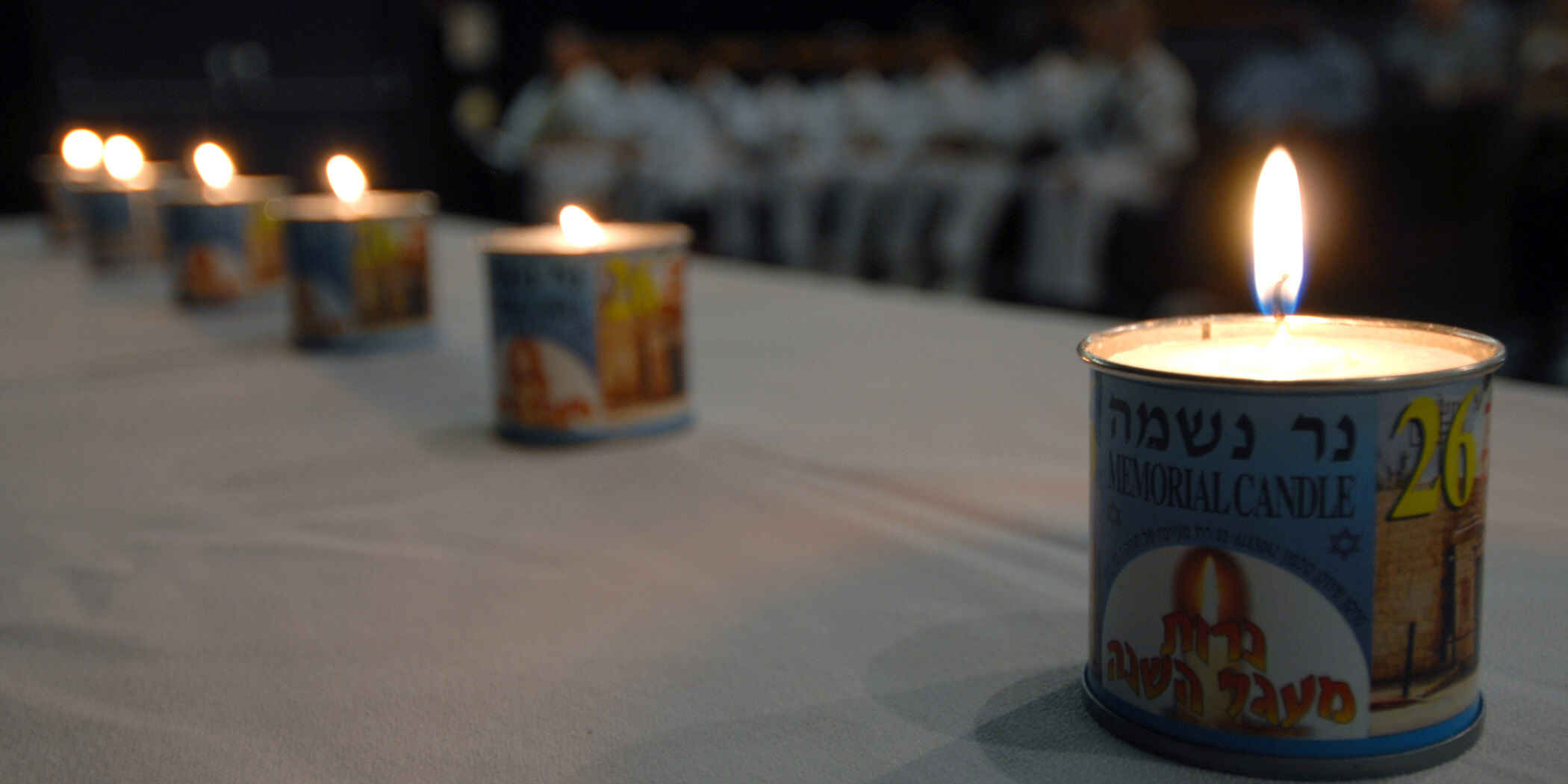 Holocaust Memorial Day is commemorated annually on the anniversary of the liberation of the Nazi concentration camp Auschwitz-Birkenau, where over one million people, mostly Jews, were murdered. It serves to remind humanity of what extreme unhindered racism, xenophobia and antisemitism can lead to.
The theme of Holocaust Memorial Day this year is 'How can life go on?'. Sadly, some Jews in Europe are asking this question today about their Jewish future following two terror attacks in 2015 that directly targeted the community; one in Paris where four Jews were murdered in a kosher shop and in Copenhagen where a Jewish security volunteer was shot to death outside a synagogue. This week it was confirmed that the terrorist who attacked Brussels Airport in March 2016 may have particularly targeted Jews.
Elie Wiesel, who lived through the Holocaust, surviving the Nazi camps of Auschwitz and Buchenwald, died 7 months ago following a lifetime of activism and teaching the lessons of the Holocaust. He reflected on the question of life continuing following the Holocaust: 
'For the survivor death is not the problem. Death was an everyday occurrence. We learned to live with Death. The problem is to adjust to life, to living. You must teach us about living.'
Holocaust Memorial Day importantly asks us to reflect on genocides, including the Holocaust, across the globe over the past century. This year we must ask how does life go on for communities faced with genocide? How do they gain justice for what was done to them and how do they heal? How does a community rebuild itself? How can a community forgive the perpetrators? Today we must remember those communities who were systematically murdered in attempt "to destroy, in whole or in part, a national, ethnical, racial or religious group":
Armenian Genocide, 1915-1918: estimated 1.3-1.9 million Armenians murdered by the Ottoman Empire.

Holocaust, 1941-1945: 6 million Jews murdered and 5 million others killed including Poles, Roma, homosexuals, Slavs and disabled people.

Cambodia, 1975-1979: estimated 1- 1.5 million people murdered by the Khmer Rouge regime.

Rwanda, 1994: estimated 500,000-1 million members of the Tutsi ethnic group murdered by the Hutu-led Government.

Bosnia, 1992-1995: 8,373 killed in targeted massacres against the Muslim population.

Darfur, 2003 until today: over 300,000 estimated to have been killed (United Nations estimate) by militias.
Holocaust Memorial Day serves as a reminder of what racism and hatred can lead to. It is important, as part of life continuing in the face of genocide, to remember the atrocities to ensure that "never again" is more than just words. We must never stand by. We can help to end racism, xenophobia and antisemitism. 
Report all antisemitic incidents to CST and in an emergency contact the Police.
[Image: U.S. Navy photo by Mass Communication Specialist 1st Class James E. Foehl]
Read More