CST Blog
CST security recommendations cornerstone of new publication on Jewish security in Europe
18 May 2017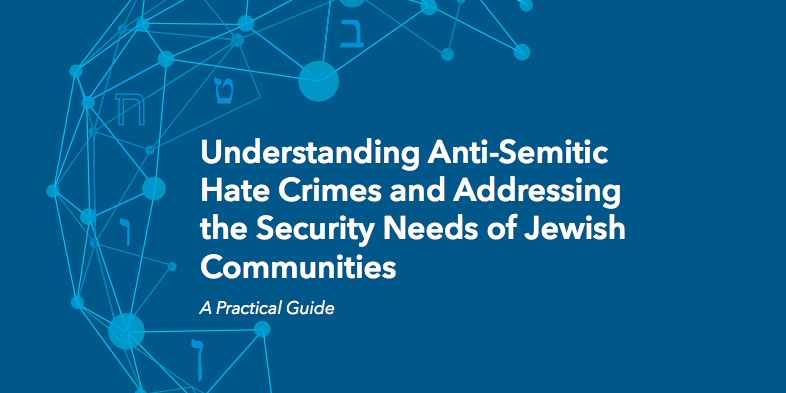 The Organisation for Security and Co-Operation in Europe's Office for Democratic Institutions and Human Rights this week launched a new publication to help governments address security needs of Jewish communities across Europe. CST's Mike Whine MBE attended the launch at the German Parliamentary Society this week. CST is proud to have helped with the compilation of the report, which aims to help governments understand the challenges faced by Jewish communities and to help develop effective responses.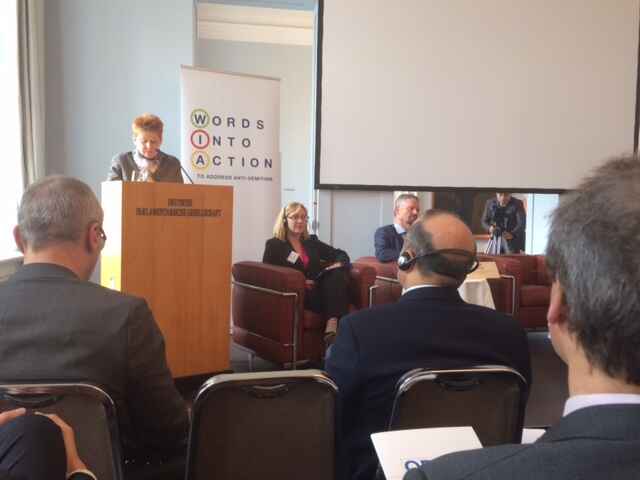 The Practical Guide, 'Understanding Antisemitic Hate Crimes and Addressing the Security Needs of Jewish Communities', is part of a wider project run by the OSCE; 'Words into Action to address antisemitism'. The project aims to address security needs, which the new publication achieves, to counter antisemitism through education, and to promote partnerships among different communities.
The security advice included in the report is based on CST's recommendations, built up over decades of working to protect the Jewish community from antisemitism and threats. CST is specifically cited in the report an example of good practice, and the CST Information Sharing Agreement with the Police and work with the Cross-Government Working Group on Antisemitism is specifically pointed to as an example of this. The CST's Police Guide to Judaism, which is an invaluable source for Police Officers in the United Kingdom who work with the Jewish community, is cited.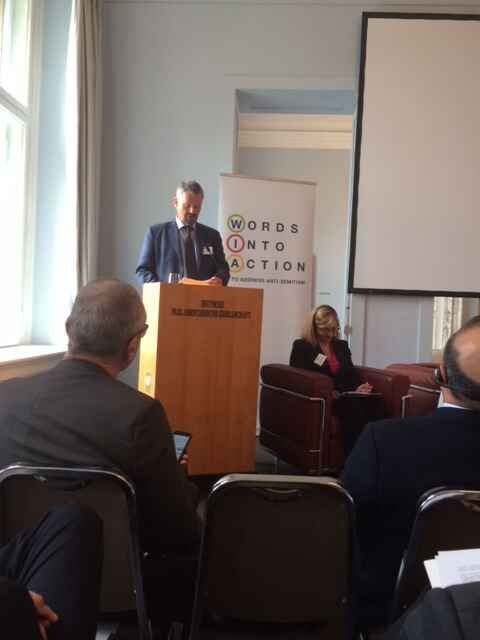 CST's Government and International Affairs Director, Mike Whine MBE, who was a member of the team drafting the guide and helped to launch it this week in Germany, stated: 
"The OSCE 'Words into Action' initiative represents real progress in enhancing Jewish communities' security and in combating antisemitism. It was initiated by European foreign ministers after the terror attacks against Jewish communities in France, Belgium and Denmark and in recognition of the state's responsibility to protect all of its citizens. The programme advises Governments of their duties and offers practical advice on how law enforcement agencies can collaborate with communities to make them safer. The guide's security advice is based on CST experience over twenty years and includes our important Police Officers Guide to Judaism, now translated into several European languages at the request of foreign police forces".
CST will continue to work with Government and Police across Europe and internationally to ensure that Jewish communities across the globe are protected from terrorism and antisemitism.
Read More