CST Blog
CST hosts first security course at secondary school for the next generation of CST volunteers
12 June 2018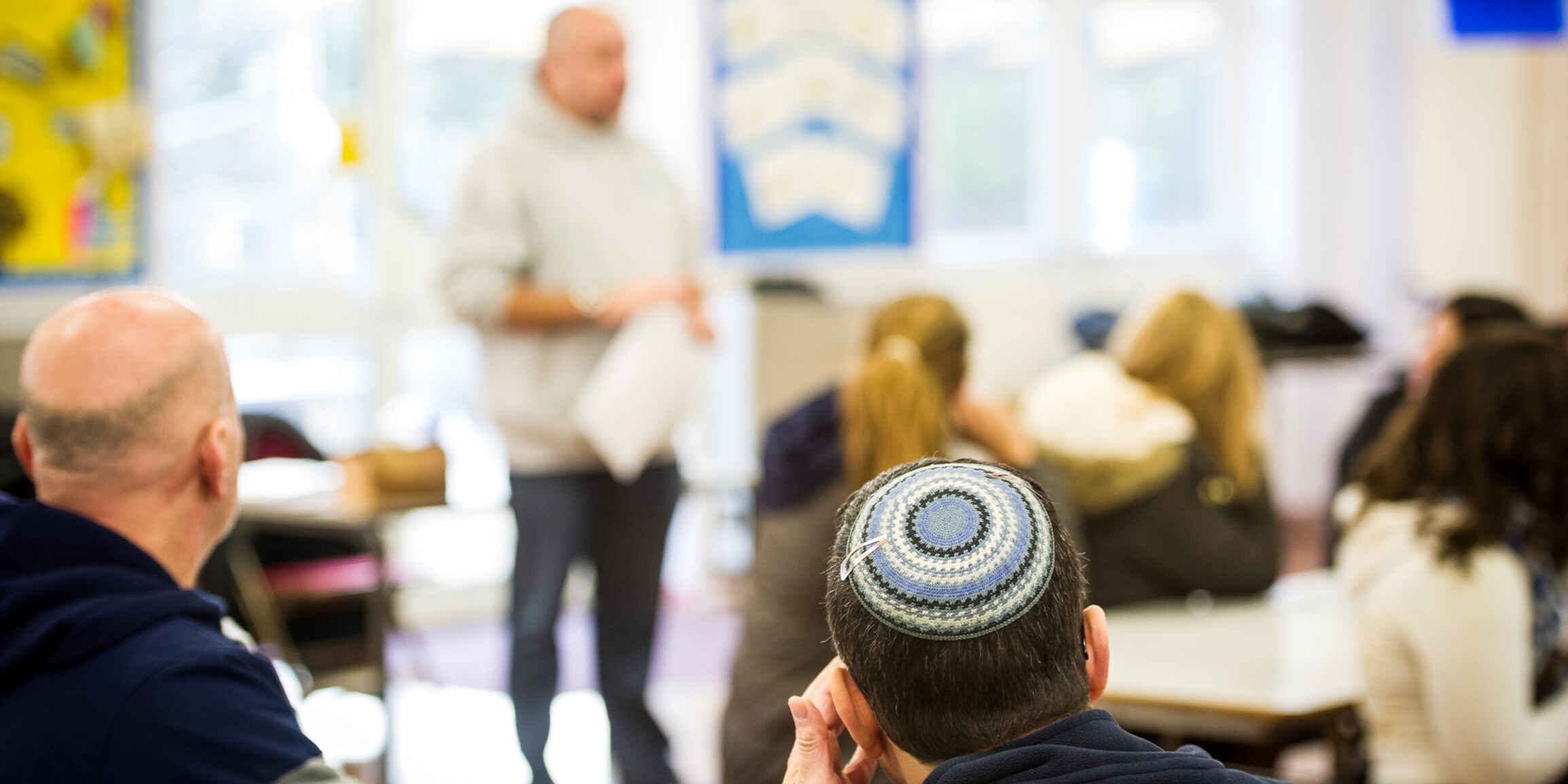 CST recently ran its first ever full training course at a Jewish secondary school. Twelve students successfully graduated as fully-fledged CST volunteers after attending a ten-week course at the Jewish Community Secondary School (JCoSS).
The CST security training course was offered to a select group of Sixth Form students to attend, once a week for ten weeks. The course gave students an opportunity to learn about CST and how we conduct the security we do. It taught them valuable skills such as how to protect themselves, their community and each other. It also gave them the techniques and knowledge necessary for them to volunteer in a security capacity with CST. The students that took part in the course are now part of CST, where they will have further opportunities to gain leadership training and experience which will benefit them in the future.
This was the first time that CST had run a full security course within a school environment. It required a high level of commitment from the students as they had to stay after school hours to attend the sessions. One of the course security instructors explained the course as:
"An experience in itself. The students were a delight to instruct. The way in which the students absorbed the knowledge and created understanding around the topics was outstanding. They proved that they fully understood the nature of the threat we work to protect the community against and despite still being in school, they demonstrated the maturity necessary to be the next generation of CST volunteers."
Assistant Headteacher KS5 Jonathan Lorrimer said:
"This was an amazing opportunity for our students and they gained so much from it. Whilst the course was intensive and physically demanding, the instructors were exceptional - I cannot thank them enough. The skills, knowledge and understanding our students developed over the ten weeks gave them a unique insight into the issues facing our community and as a Head of Sixth Form I am incredibly proud to see our students now go on to volunteer in a security capacity with CST."
After the success of this course, CST is planning on running another course at JCoSS with the next intake of Sixth Formers. In addition to this, CST is currently planning on developing courses in other Jewish secondary schools around the UK to ensure their students are able to understand security and join CST.
If you would like to join CST as a volunteer to help protect our Jewish community or would like to sign up for one of the Sixth Form courses, you can contact the training department on [email protected] or you can submit an application.
Read More