CST Blog
Jack Renshaw: "all Jews are the same, they're all vermin"
14 June 2018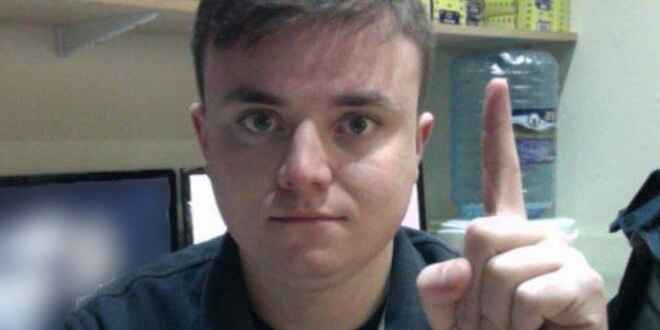 At the terror trial for 6 alleged members of National Action, one of the defendants, Jack Renshaw, was alleged to have said, in relation to targeting a synagogue, that "all Jews are the same, they're all vermin." The neo-Nazi National Action was proscribed as a terror group in December 2016, which CST welcomed. Six men, Christopher Lythgoe, Matthew Hankinson, Michal Trubini, Jack Renshaw, Andrew Clarke and Garron Helm, are all on trial at the Old Bailey on charges of being a member of a proscribed terror group. 
Renshaw pleaded guilty on Tuesday to preparing an act of terrorism and a threat to kill. Renshaw had planned to murder MP Rosie Cooper, hold hostages and then call the Police. He wanted to target Police officer, Victoria Henderson DC, who he then planned to murder. Following the murders, Renshaw was going to wear a fake suicide vest in order for the Police to shoot him. 
When giving evidence, key witness Robbie Mullen, a former National Action supporter, told the court that Renshaw revealed his plan to the other defendants whilst they were meeting in the Friar Penketh pub in Warrington. Hankinson, another defendant, allegedly suggested to Renshaw that he target a synagogue instead. Mullen claims at the time he questioned the killing of children but Renshaw is purported to have said that he would target the synagogue, even with children, because "all Jews are the same, they're all vermin". Additionally, today in court, Christopher Lythgoe, the leader of the group was alleged to have said, "one thing which I still wonder about is what was really the trigger for the ban, I don't think it was those comments about that k***ss" which was an antisemitic slur about murdered MP, Jo Cox.
The six defendants, including Renshaw, are currently on trial for being members of National Action after it became a proscribed organisation in December 2016. Prosecuting at the Old Bailey, Duncan Atkinson said, "the primary purpose of National Action remained the desire to start a race war and to free 'white Britain' of Jewish control and the proliferation of ethnic minorities."
The trial at the Old Bailey continues.
Read More