CST Blog
CST welcomes cross-party delegation of MPs
21 June 2018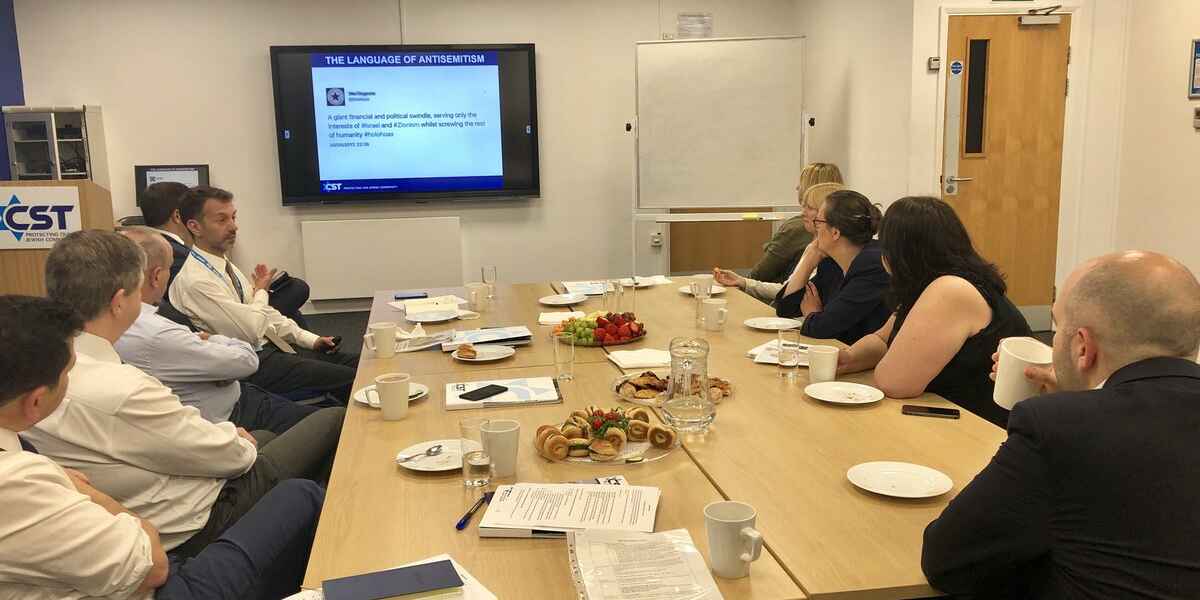 For the second time this year, CST welcomed a cross-Party delegation of MPs at the CST head office in London as the first stop of a wider Jewish community tour organised by the All Party Parliamentary Group Against Antisemitism (APPGA). 
The delegation included Conservative MPs Mike Freer (Finchley and Golders Green) and Rebecca Harris (Castle Point), Labour MPs Paula Sherriff (Dewsbury), Rosie Duffield (Canterbury) and Karen Buck (Westminster), and the Liberal Democrat MP Alistair Carmichael (Orkney and Shetland).
CST was proud to welcome the delegation as part of our ongoing political engagement, and provided in-depth briefings on many elements of our work, including Jewish communal security; an assessment of contemporary antisemitism in the UK; CST engagement with Government; and monitoring of antisemitism and threats to the Jewish community on social media.
The visit ended with a tour of CST's 24/7 national security control room, where a demonstration of CST's capacity to respond to a potential crisis was outlined. At this point, Inspector Jason Moseley, the Barnet Police Jewish community liaison officer, joined the group to outline and express the close cooperation and mutual reliance between CST and the Police.
Following the visit to CST, the delegation met with pupils from North West Jewish Day School, student leaders from the Union of Jewish Students, and experts from Hope Not Hate, the Anne Frank Trust and Future Learn.
Read More