CST Blog
CST launches 'A Parent's Guide to CST' at the Maccabi Community Fun Run
26 June 2018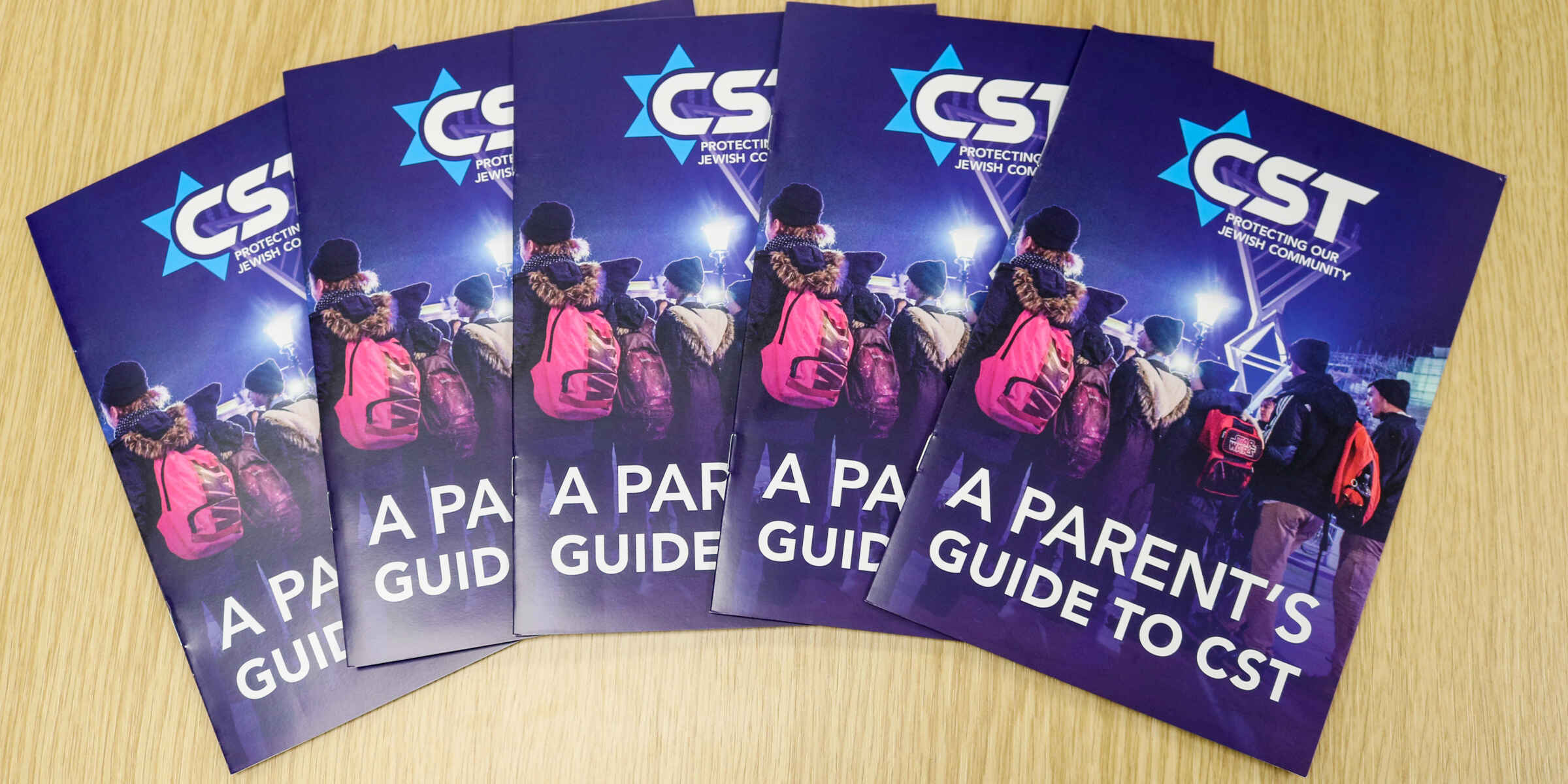 CST launched its brand-new publication, 'A parent's guide to CST' on Sunday at the Maccabi Community Fun Run at Allianz Park. CST chose this event to launch the Parent's Guide at the run because of the sheer number of Jewish families, from across the Jewish religious spectrum, who were attending to run and support those braving the 1km, 5km and 10km races. The guide is directed at parents in order to give them an understanding of the crucial work CST does across the community to protect Jewish children; whether they be at school, at a youth camp or at any Jewish communal event or site. 
CST's guide was written and produced as a key element of CST's Community Engagement plan, which is focussed on ensuring the Jewish community know what CST does day-in-day-out to facilitate Jewish life, prevent antisemitism and protect our Jewish community. The guide includes information on school security guard funding, CST and Maccabi GB's joint project Streetwise, university campus support and security and information on CST's Security Enhancement Project.
CST will be taking the newly launched guide on the road to a number of Jewish school fetes and fun days over the summer weeks, and Jewish School parents' evenings in the Autumn term.
If you work in a school and would like CST to attend your school's fete or fair to engage with parents, teachers and staff about the crucial work CST does to protect Jewish children, you can contact CST's communications team.
If you are a parent and would like to get involved with CST to help us protect your children, you can join as a CST volunteer and contact the CST training department, or you can make a donation to help CST raise the vital funds needed to protect our Jewish community.
You can download a copy of 'A parent's guide to CST'.
Read More