CST Blog
CST remembers the Holocaust in 2019
1 February 2019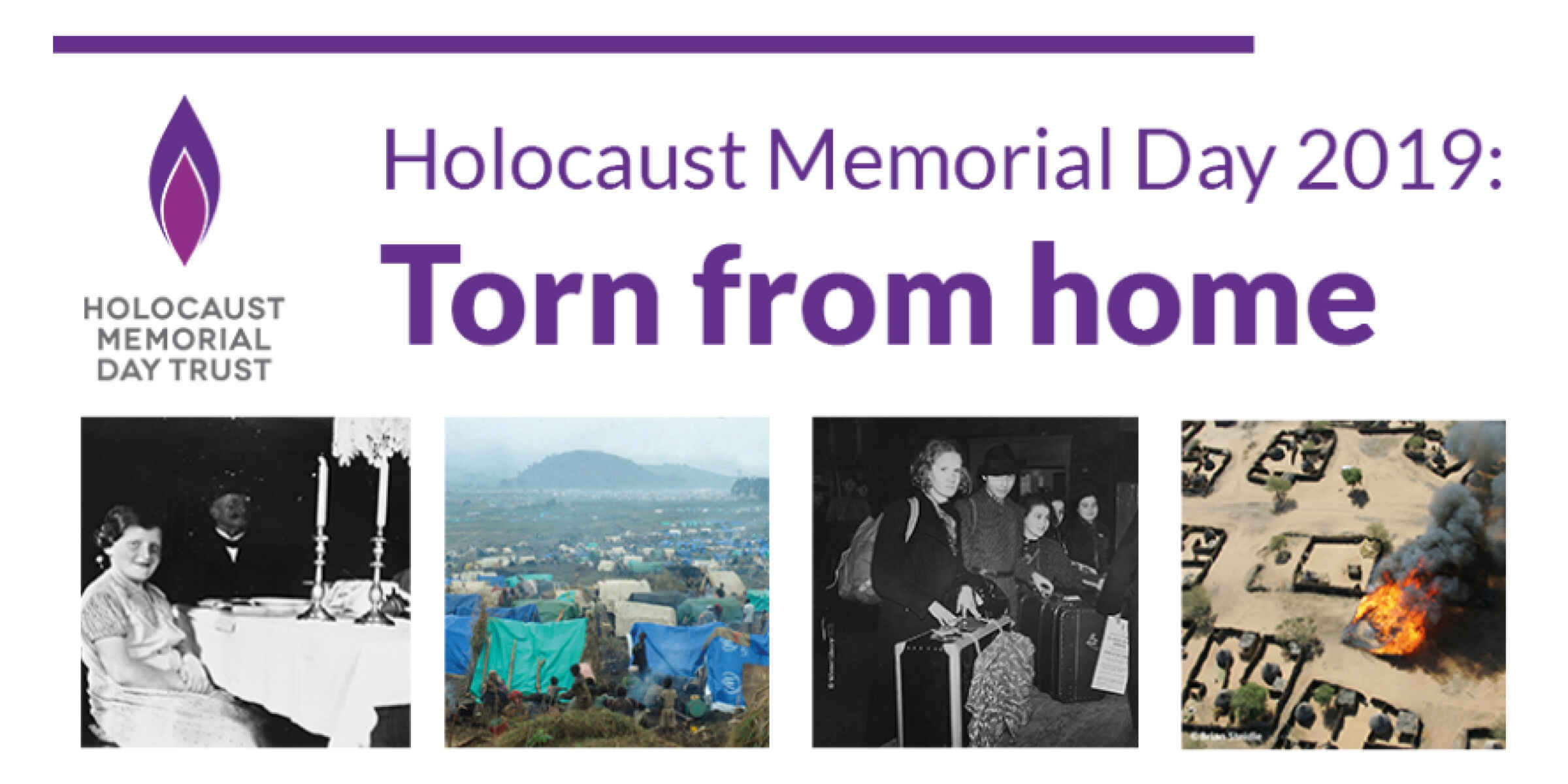 Holocaust Memorial Day is a time for communal and national reflection on the atrocities of the Holocaust, in which six million Jews perished at the hands of the Nazis. This year the theme for Holocaust Memorial Day was 'Torn from Home'. Services and educational resources reflected on those who have been driven out of their homes, because of persecution or the threat of genocide, alongside the continuing difficulties genocide survivors face as they try to create new homes.
CST leadership and staff attended a number of Holocaust Memorial Day events in the days running up to and following Holocaust Memorial Day, which fell on Sunday 27 January. 
CST's Northern Regional Director, Amanda Bomsztyk, attended the first Greater Manchester Combined Authority event hosted by Mayor Andy Burnham which was held at Manchester Cathedral. The event was very moving, and attendees heard the remarkable story of Holocaust survivor, Ruth Lachs. Amanda also attended an educational and commemorative event held in association with UK Jewish Film. The event included a screening of five short films related to the theme of 'Torn From Home'. The guest speaker was a Manchester Jewish community member, Danny Herman, a Holocaust survivor, whose remarkable story served as an inspiring example of how refugees can create a new life from desperate beginnings. The event was aimed at ensuring that the next generations learn about, and from, the terrible atrocities of the past and ensure they are never repeated. The Lord Mayor of Manchester also gave a short address.
On Holocaust Memorial Day itself, Amanda attended a Civic Reception at the Lord Mayor's Suite in central Manchester, which included the UK premiere of the film 'Who Will Write Our History' which told the fascinating story of Holocaust survivor Emanuel Ringelblum. As a representative of CST's northern regional offices, Amanda also attended a Holocaust Memorial Day event at Greater Manchester Police Headquarters, which was thought-provoking and emotional.  
In London, on Holocaust Memorial Day, CST's Chief Executive David Delew attended the deeply moving UK Ceremony for Holocaust Memorial Day at Westminster.
Other CST leadership and staff attended City Hall's event marking Holocaust Memorial Day, which included an address by the Mayor of London Sadiq Khan. CST's Head of Policy, Dave Rich attended a Holocaust Education Trust lecture for Holocaust Memorial Day in Parliament as well as the joint Foreign and Commonwealth Office and Israel Embassy Holocaust Memorial Day commemorative event at the Foreign Office.
Holocaust Memorial Day events provide an appropriate opportunity to commemorate genocides of other communities, in the hope to learn lessons from the past. Holocaust Memorial Day events and resources focused on genocides in Cambodia, Rwanda, Bosnia and Darfur, as well as the systematic persecution of Armenians at the hands of the Ottoman Empire. 
Remembering the Holocaust and the horrors of the past are key to CST's work combatting antisemitism and hate crime today. As we work to build resilient Jewish communities across the UK and enable them to thrive, we look to the past, pay our respects to those who perished from genocide and take valuable lessons for the future. 
Read More