CST Blog
CST Security Shabbat hosted by Bushey United Synagogue
14 February 2019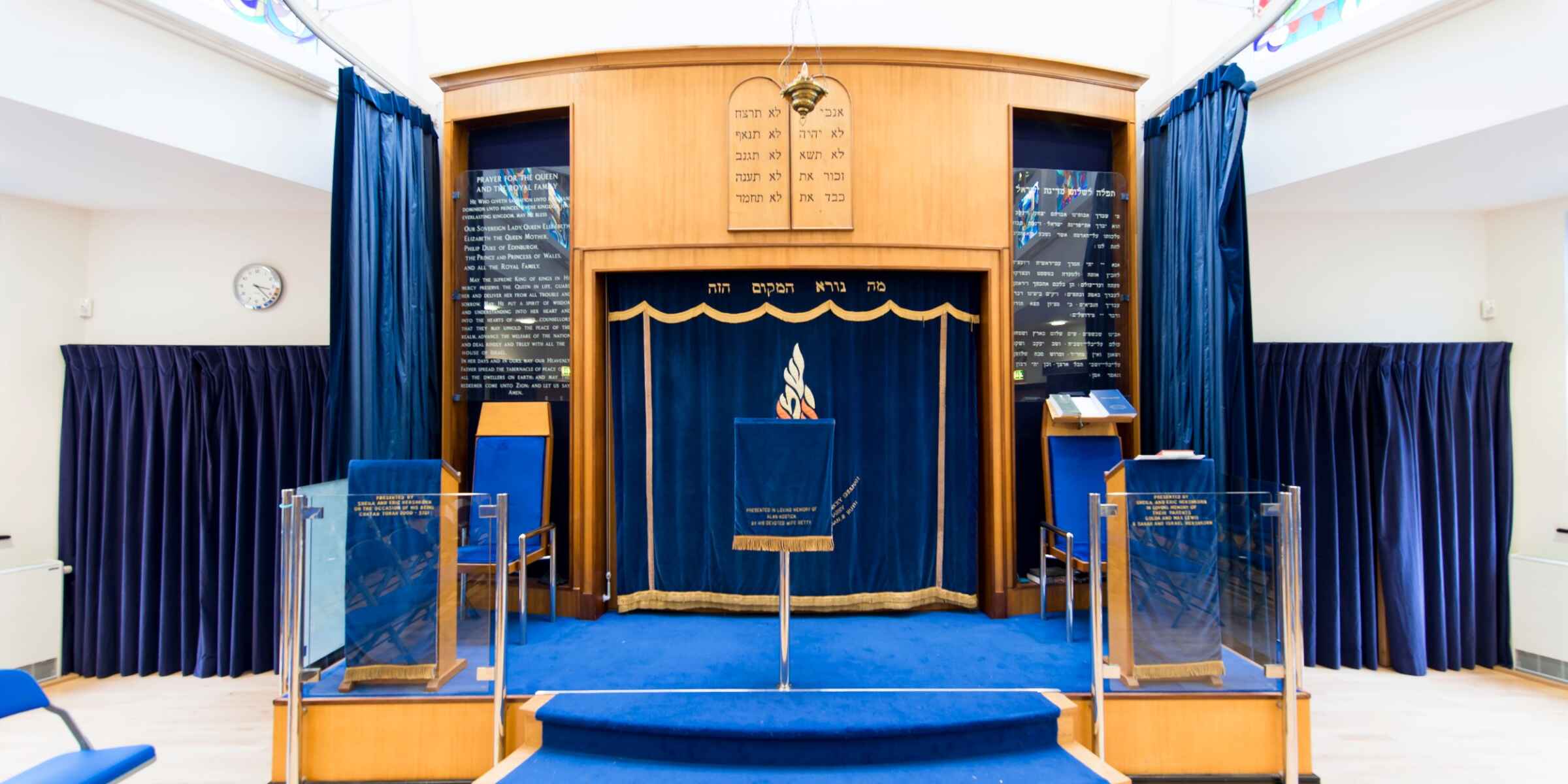 CST senior staff were delighted to join Bushey United Synagogue recently for a very special Security Shabbat. CST was honoured to be welcomed by the community to talk about our work and the opportunities available for members to help us in our mission to tackle antisemitism across the UK.  We would like to express our sincere thanks to Rabbi Elchonon Feldman, the Board and members of Bushey United Synagogue who are extremely engaged and supportive of our work and of our mission.  
One of the main focusses of the Security Shabbat was to thank the security volunteers at Bushey United Synagogue. CST's Chief Executive, David S Delew and other senior CST staff attended volunteer celebratory breakfast, before the synagogue service, and took the opportunity to thank volunteers for their service, their dedication and their commitment to keeping Bushey United Synagogue as safe and secure as possible. The breakfast also provided the right platform to answer questions, offer encouragement, exchange ideas and to better understand the unique needs, strengths and concerns of those involved in the synagogue's security.
The Security Shabbat was well publicised within the community, and there was a fantastic turnout to the CST question and answer session, focussing on the current security situation affecting British Jewry, and what we are doing to keep our community safe. The session provided up-to-date information about the threats we face, information about how the community can help CST in our work, and a chance to reassure those present that we as a community are in a good position to face antisemitism head on.
Following Rabbi Feldman's sermon in the main synagogue, David was invited to speak to the whole community. The community was then invited to a Security Shabbat kiddush, giving community members a chance to chat with CST staff informally. 
If your community would like to host a Security Shabbat and would like to invite CST along for a similar programme to this, please be in touch with us on 020 8457 9999 / 0161 792 6666 or [email protected] .  To follow David Delew on Twitter @CSTChiefExec.
Read More