CST Blog
CST securing the Jewish News Big Family Show
19 March 2019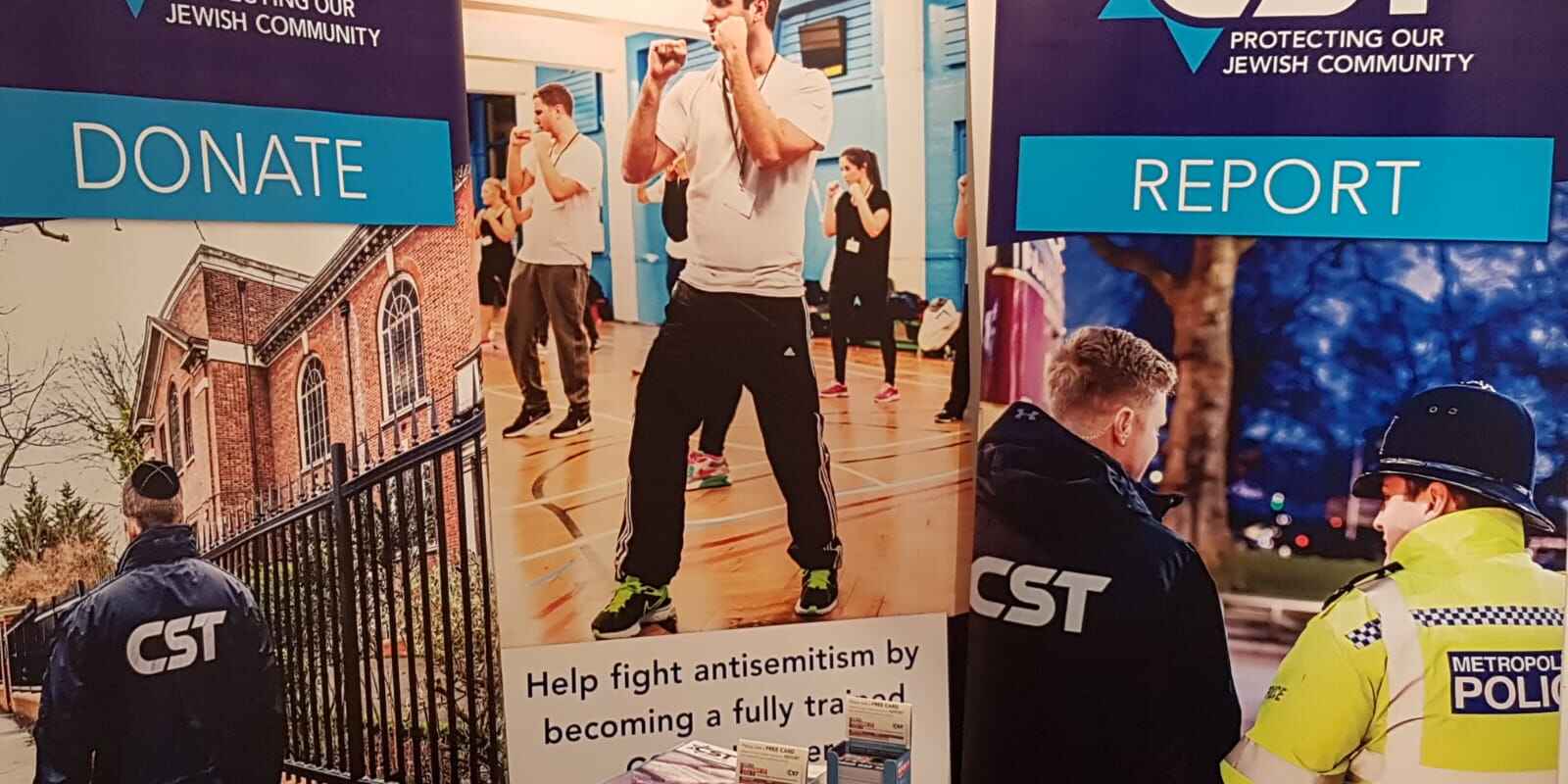 CST staff were delighted to run a stall at the Jewish News Big Family Show and Expo at Allianz Park this weekend. The show hosted 130 exhibitors and around 6,000 guests and featured an opening speech by Chief Rabbi Ephraim Mirvis, as well as celebrity hosts Rachel Riley and Nick Ferrari.
The Expo provided a fantastic opportunity for us to chat to people informally about our work keeping the community safe, about volunteering opportunities on offer at CST and to emphasise the importance of reporting antisemitism to the Police and CST. CST community engagement staff can be found at a range of different community events mingling with the crowds, handing out CST literature such as The Parents Guide to CST. We are always keen to talk with those who want to find out more about us, and who have questions and concerns about community safety, personal safety and antisemitism. 
CST was also present at Allianz Park on Sunday under a different, and vitally important role: providing a team of trained volunteer security officers to secure the event. CST's event security team worked closely with Jewish News to create a security plan and to provide a team that would suit the unique nature of the event and its venue.
If you have a Jewish communal event coming up and would like some security planning advice from CST, please make sure to let us know about your event as early as possible. If you have a community event that you would like CST community engagement staff to join, please be in touch. 
For more information, take a look at our website www.cst.org.uk or contact us on 020 8457 9999 or for the Northern Regional Office, call 0161 792 6666.
Read More