CST Blog
CST hosts inaugural Hate Crime Awareness Conference in the North
5 April 2019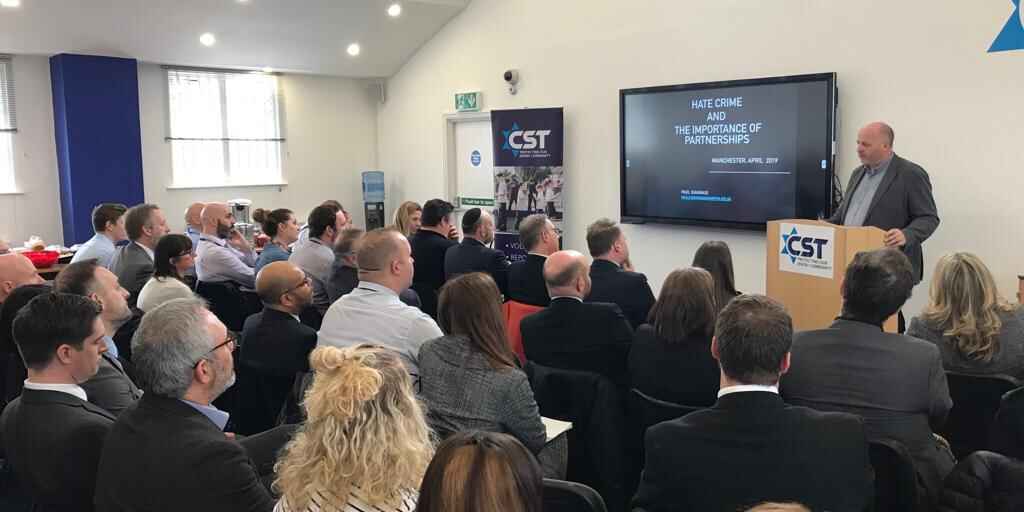 CST was delighted to host the CST Hate Crime Awareness Conference for Northern Police Officers this week in Manchester. CST enjoys a national information-sharing agreement with Police forces, meaning that Police can share reports of antisemitic incidents and vice versa, ensuring CST and Police have the most accurate information on antisemitic hate crime in the United Kingdom. CST regularly conducts joint patrols with Police across the country, educates them about the Jewish community, antisemitism and related threats. This conference served to strengthen these ties and ensure we can both continue to protect the Jewish community.
All 22 Northern Police forces, including British Transport Police, were invited to the inaugural event. The aim of the day was to promote the work CST does to protect our Jewish community, CST's work in recording antisemitic hate crime and CST's capabilities. CST was also pleased to welcome a number of local authorities, who were also represented, including Gateshead, Bradford and Trafford, as well as representation from True Vision and the Crime Prosecution Service (CPS).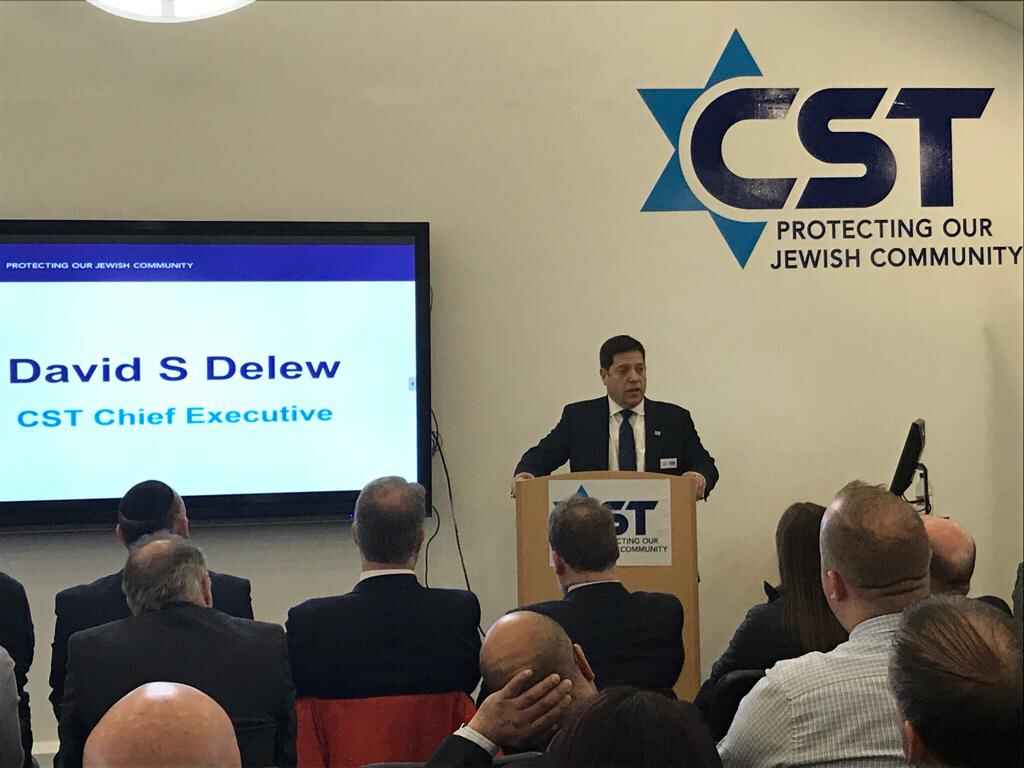 Attendees heard from CST's Northern Regional director, Amanda Bomsztyk, CST's Head of Policy Dr Dave Rich, CST Chief Executive David Delew and CST's Regional Security Manager and a CST Research Analyst. CST was delighted to also welcome the CPS Deputy Chief Crown Prosecutor Ian Lee and National Policing Advisor for Hate Crime Paul Giannasi, who both presented to those attending. 
CST wishes to thank those who attended, as well as those who delivered presentations. 
You can download a copy of CST's publication 'A Police Officer's Guide to Judaism' which has been created to help all in the Police understand Judaism and it's practical implications for Policing.
Read More