CST Blog
CST spring stalls: meeting the Jewish community across the United Kingdom
16 April 2019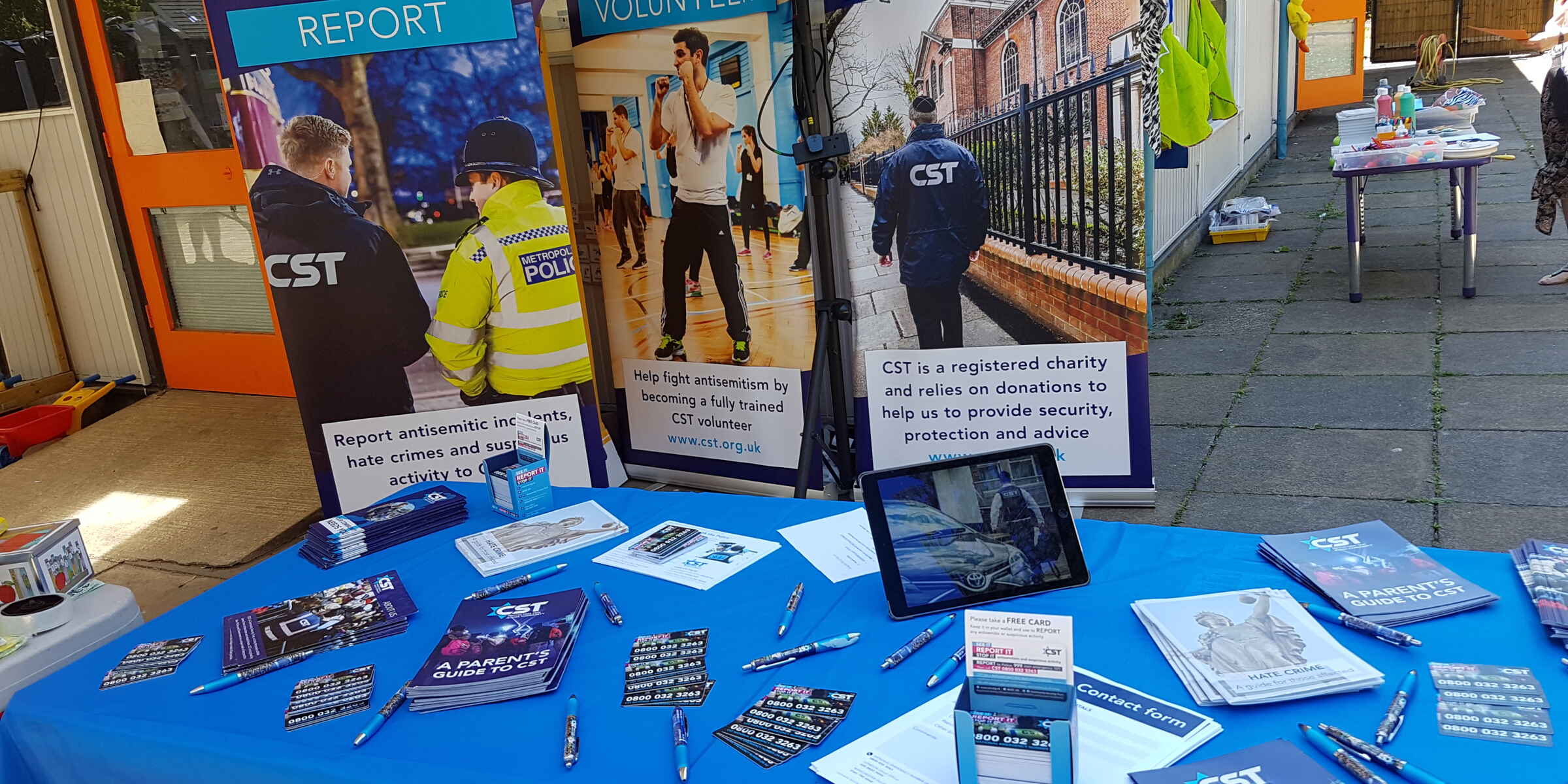 CST staff have recently run stalls at a number of Jewish community events, including Jewish Book Week held at Kings Place in London, Limmud Midlands at the Queen Elizabeth Hospital in Birmingham and The Jewish News' Jewish Family Expo, held at Allianz Park in London.
CST stalls allow us to spread the word about our work keeping the community safe, volunteering opportunities on offer at CST and the importance of reporting antisemitism. We run stalls at a range of different community events; mingling with the crowds, handing out CST literature such as The Parents Guide to CST, our Antisemitic Discourse Report and our recently produced Antisemitic Incidents Report 2018. We are always keen to talk to those who want to know more about us, and who have questions and concerns about community safety, personal safety and antisemitism. 
For each of these varied events, CST played a vital security role as our event security staff worked closely with their organisers to create a security plan and organise a security team to ensure that each event was as secure as possible. CST event security teams provide a tailored security service for each and every event that they cover and this is always provided free of charge.
Looking into the summer season, CST community engagement staff are looking forward to attending more Jewish events across the community; from school fetes and shul events to large cross-communal gatherings.
If you have a community event that you would like CST community engagement staff to join, please let us know about it by contacting our community engagement team.  If you have a communal event coming up and would like security advice from CST, take a look at our website www.cst.org.uk or contact us on 020 8457 9999 or for the Northern Regional Office, call 0161 792 6666.
Read More