CST Blog
CST welcomes Universities Minister's call to stamp out antisemitism
17 May 2019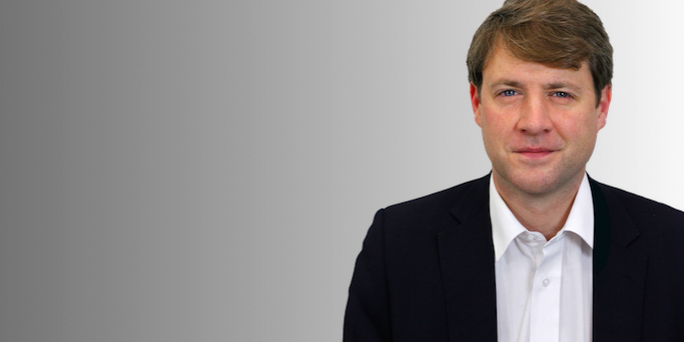 CST welcomes the call made today by Universities Minister, Chris Skidmore MP, on all institutions to accept the International Holocaust Remembrance Alliance's definition of antisemitism. Jewish student life continues to flourish in campuses throughout the UK; however antisemitism still exists. In 2018, CST recorded 25 antisemitic incidents related to campus, including damage and desecration, threats and abusive behaviour.
Universities Minister Chris Skidmore said:
"There is no place in our society for hatred or any form of harassment and it is frankly appalling that the battle against antisemitism still exists. 

Free speech is vital to the independence and innovation that embodies the higher education sector and it must be protected…In this context, it is unacceptable to oblige certain groups of students to incur additional costs because of their race or religion, just to counteract the actions of others.

Institutions like King's College London are already displaying leadership in this area but I expect our universities, as vehicles of change, to show moral leadership and accept the IHRA definition of antisemitism which shows that an institution and its senior leaders are serious about ensuring their campuses are tolerant environments where ideas and debate can flourish but persecution can never take hold."
CST's dedicated Campus Team works alongside Jewish students on campus, as well as the Union of Jewish Students, to address their concerns and ensure Jewish life continues to flourish on campus and students are able to express their Judaism in whichever way they see fit. Unfortunately, campus is not immune to the scourge of antisemitism and CST has recorded antisemitic incidents on campuses across the United Kingdom.
In November 2018, swastikas and the letters "KKK" were daubed on the side of student halls in Kent.
In 2017, leaflets including antisemitism and Holocaust denial were found at a handful of universities across, with reports from Glasgow, Cambridge, University College London and Edinburgh universities. Again, in 2017, swastikas were daubed on a map on Jesus Green, Cambridge.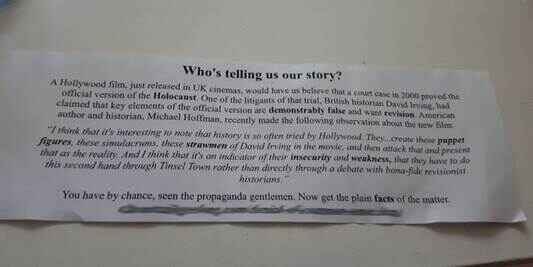 In 2016, a report by Baroness Janet Royall found that members of the Oxford University Labour Club did engage in antisemitic behaviour. Allegations included frequent use of the abusive term "Zio", a Jewish student was called a "filthy Zionist" and questioned about supporting the murder of children, members of the club mocked the victims of the 2015 terror attack on the kosher supermarket in Paris and a member called Auschwitz a "cash cow."
In 2012, a Nazi-themed drinking game on a London School of Economics' skiing trip facilitated by the LSE Athletics Union ended with a Jewish student having his nose broken. The incident included a video, initially uploaded to Facebook then removed, of students making antisemitic remarks.
In 2011, St Andrews student Paul Donnachie, was convicted of a racially aggravated attack on Jewish student Chanan Reiblat, which included launching into "a tirade of expletives about Israel…. calling Chanan a 'terrorist'". Another student, Samuel Colchester "jumped on Chanan in his bed, and urinated around the room, including on his toothbrush." 
CST will continue to work with Universities, Student Union, the Union of Jewish Students, Jewish Societies and Jewish students on campus to ensure they are safe and secure and can express their Judaism on campus. CST welcomes this support from Chris Skidmore to bolster this protection, both from antisemitism and physical threats.
Read More