CST Blog
CST supports National Hate Crime Awareness Week and launches guide to tackling antisemitism on Facebook
17 October 2019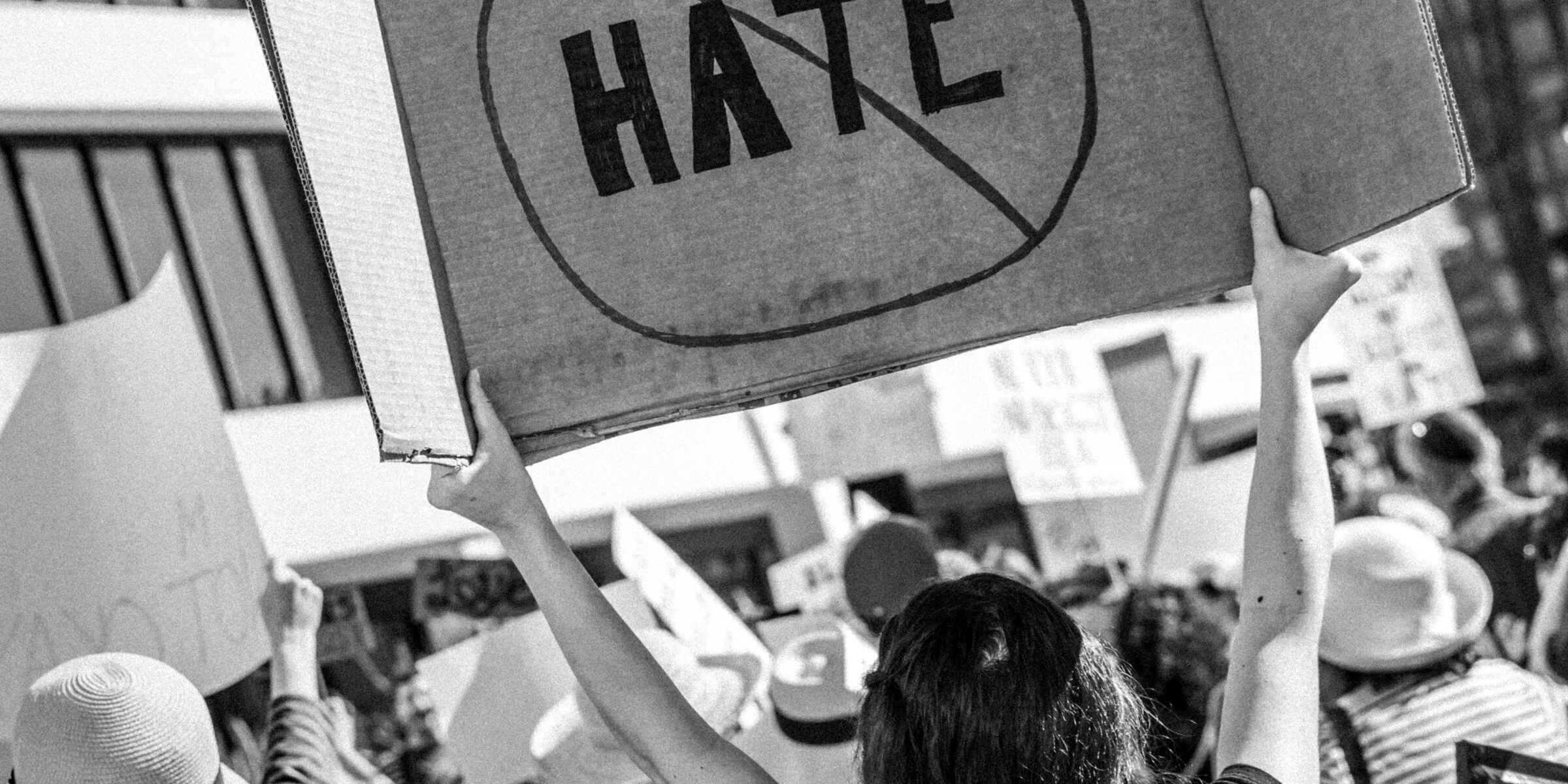 CST is proud to support the annual National Crime Awareness Week, a week of action to raise awareness and to encourage local authorities, communities and key partners to tackle hate crime.
The need for more action was made clear this week when the Home Office revealed that hate crimes against Jews had doubled in England and Wales, with 1,326 recorded in 2018/9, compared to 672 the previous year. In 18% of the recorded religious hatred crimes, Jews were the target, while 47% targeted the Muslim community.
Yesterday the Metropolitan Police held their Hate Crime Conference, at which CST's Antisemitic Incident Managers presented CST's work with Police to protect our Jewish community, as well as an important overview of antisemitic incidents, which have been rising year on year. Also, at the conference, CST's Security Outreach Manager presented CST's the new project which aims to educate other faith groups about the principles of security so they too can protect their communities. This new programme is explained in this Jewish Chronicle article.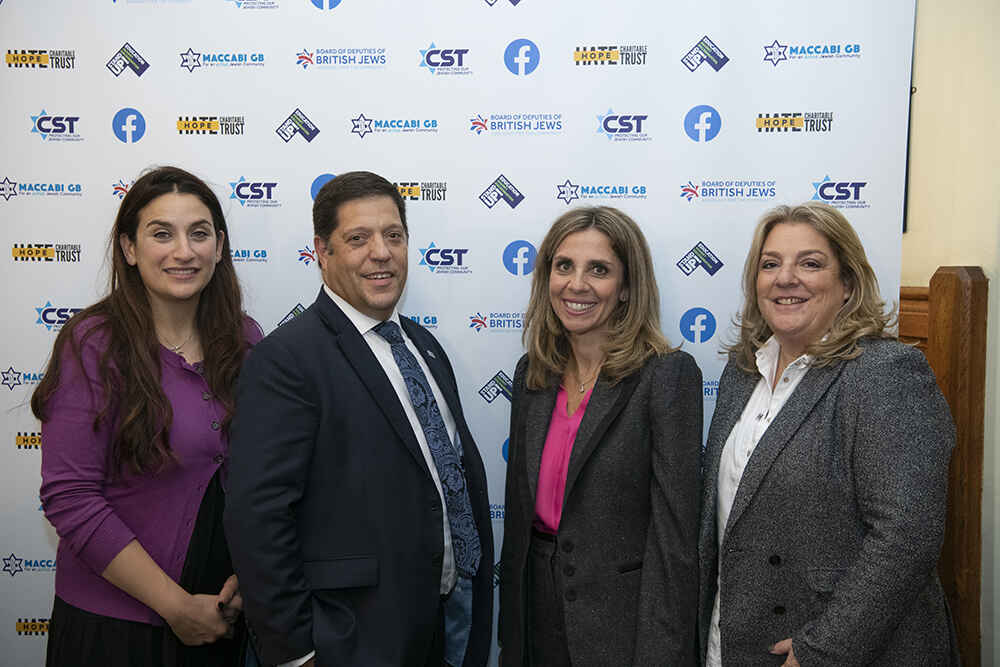 In another demonstration of CST's support for Hate Crime Awareness Week, CST alongside Facebook and the Board of Deputies have produced a new guide 'Protecting the Jewish community from antisemitism on Facebook', which was launched in Westminster on 16 October. CST has a long history of fighting antisemitism and has been working hard to tackle the rise of anti-Jewish hatred on social media. For a number of years, CST has worked with Facebook as a trusted flagger to report content which violates both their community standards and the law. CST acts as a critical friend to the platform advising on policy development and content regulation. The guide shows increasing awareness at Facebook of the issue of antisemitism and how it affects our Jewish community. It includes a number of ways to report content and protect yourself online.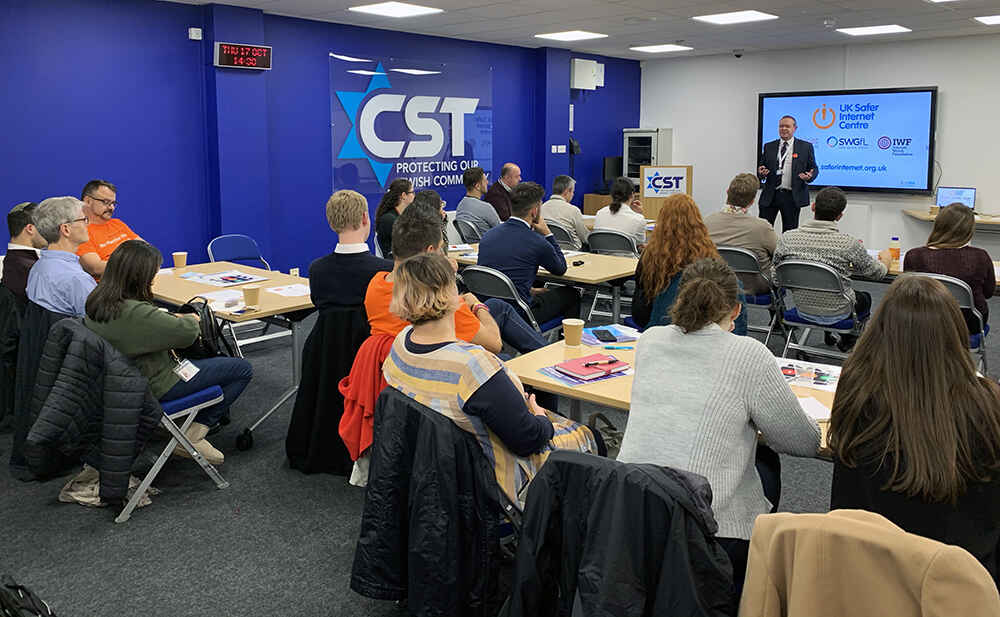 Also this week, as part of our work to tackle hate crime on the Internet, CST hosted a successful training event on the SELMA digital toolkit facilitated by the UK Safer Internet Centre, for staff, educators and others who work with those affected by hate crime. The toolkit aims to provide resources for teachers and other professionals working with children and young people.
CST wishes to thank all those supporting and working on National Hate Crime Awareness Week, and for making sure this important issue is brought to the forefront. If you have been subjected to hate crime you can download the CST and Tell Mama booklet 'Hate Crime: A guide for those affected' which includes useful advice for anybody who has suffered any kind of hate crime. 
Read More