CST Blog
The Tree of Life Synagogue attack: one year on
28 October 2019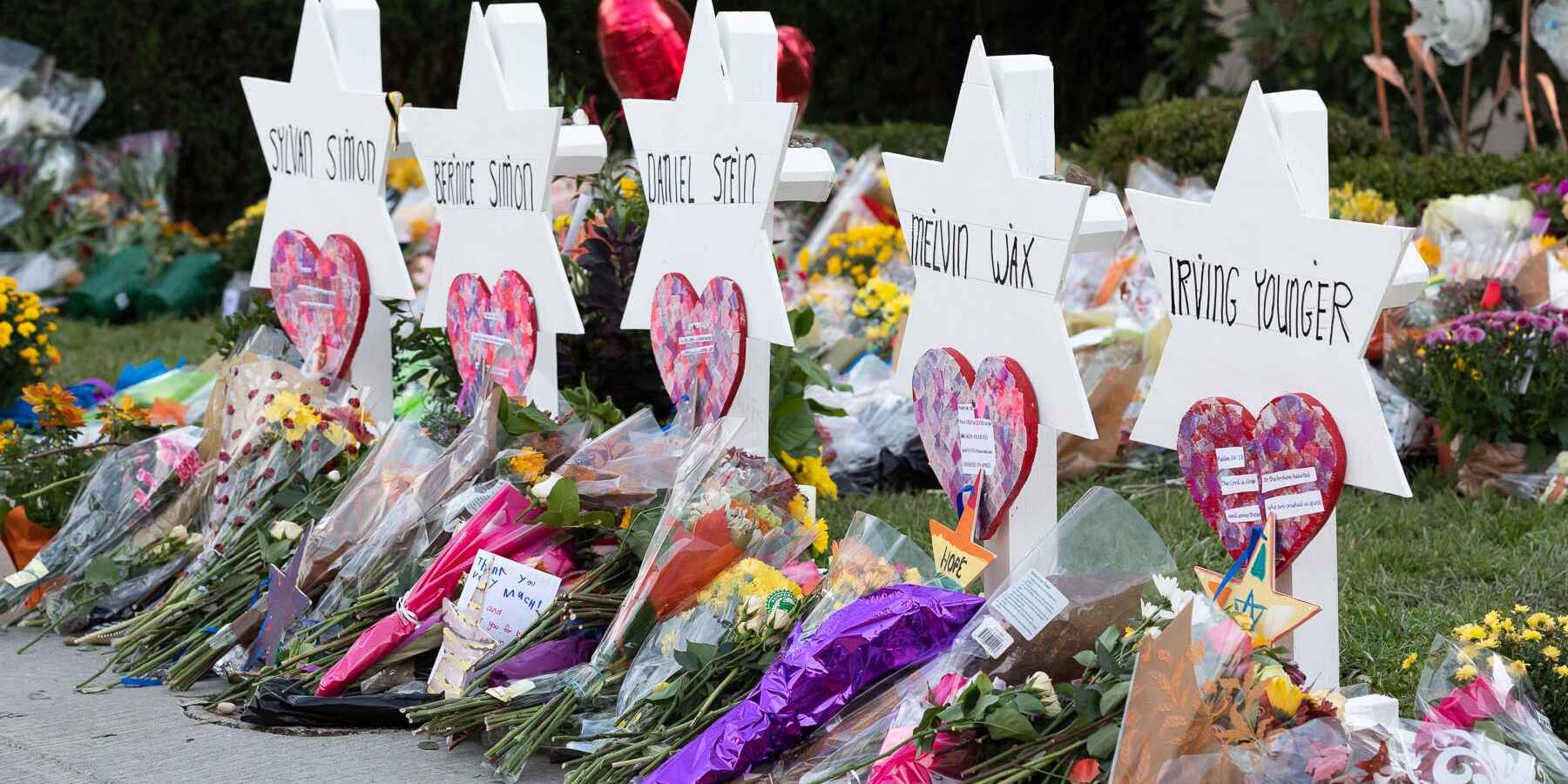 One year ago, a far right terrorist murdered 11 Jewish worshippers at Shabbat morning prayer in the Tree of Life Synagogue. CST's thoughts and prayers are with those who have been affected by the Pittsburgh attack. The assault, in Pittsburgh's Squirrel Hill neighbourhood, came before subsequent far right outrages against Muslims in Christchurch, New Zealand; Jews in San Diego, USA; and Hispanics in El-Paso, USA.
Eleven months after the Pittsburgh shootings a far right terrorist in Halle, Germany, murdered two people. This was after a secure door prevented him from entering a local synagogue and attacking the congregation during its Yom Kippur service.
These attacks show that the far right is now a significant source of terrorist threat. The range of victims shows that any minority community, no matter its public profile, can be targeted. The only certainty is that there will be more attacks of this type for the foreseeable future: meaning security measures need to be understood and followed. For example, doors should be closed and locked, not wide open.
Less obvious, but also very important, is that people should understand the levels of incitement that lie behind most of the terrorist attacks. The phrase "lone wolf" is quite well known in regard to far right terrorism, but it risks blinding the public to the fact that these terrorists are often hooked into an intense online world of extreme imagery and incitement that pushes racism, violence and murder. 
The terrorists seek online approval from each other, filming their actions, posting them online, glorifying murder and dehumanising victims by talking about "high scores" and similar terms of "gamification". One year after the Pittsburgh gunman, Robert Bowers said online "screw your optics" before his attack, this is now one of the most widely used expressions in this online world, including pictures of eyes turned red as if the gunman is a Terminator-type robot. Until the incitement is curtailed and the online groups broken, more attacks will occur. Indeed, this global network published its own hatred specifically to mark the Pittsburgh anniversary, where far right Telegram channels carried three types of incitement: 
Written text and messages commemorating the attack by "Saint Bowers" and rehashing Bowers's now-famous phrase "Screw your optics"
Images glorifying Bowers and using far right motifs
Redistributing an archived version of Bowers's Gab profile that was filled with his past online posts, including that prior to his attacking the synagogue stating "Screw your optics I'm going in".
It is easy to consider this an American problem, or to look at what happened in Germany and say that such things could never happen in Britain. The sad fact is that they clearly can: this is a global phenomenon, a global network and British neo-Nazis are fully present within it. 
Read More