CST Blog
Joshua Bonehill-Paine receives custodial sentence for incitement to racial hatred
17 December 2015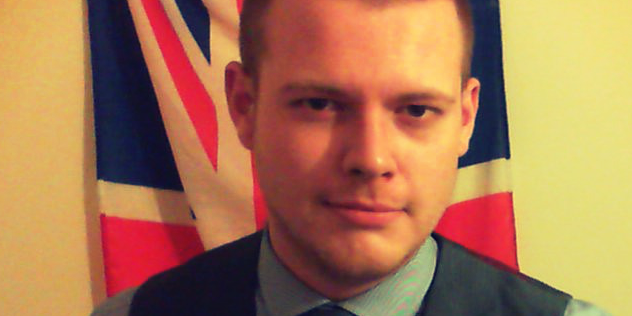 This morning in Southwark Crown Court, Judge Anthony Leonard QC sentenced Joshua Bonehill Paine to a custodial sentence of 3 years and 4 months. Yesterday, on December 16 2015, Bonehill-Paine was found guilty of inciting racial hatred. 
CST reported:
"Joshua Bonehill-Paine was today found guilty of inciting racial hatred after he published antisemitic material online. In court on Monday 14 December, he was described as an "extremist" who expressed "virulently racist views in respect to the Jewish community".
Bonehill-Paine was arrested initially in response to antisemitic material posted to his website promoting an "anti-Jewification" demonstrated planned for Golders Green in July 2015.
CST at the time joined other organisations in the Golders Green Together campaign to oppose the demonstration. CST discussed the matter with Police and Government, and the proposed demonstration was successfully relocated from the heart of the Jewish community in North London to Whitehall.
Recalling a flyer created to promote the demonstration presented as evidence during the trial, Court News UK reported:
"Bonehill-Paine insisted is flyer was not racist – saying it was no more offensive than jokes he had heard on Family Guy or Southpark. He said that the reference to 'weeds' was only demonstrating a point about the cracks in British society and the segregation between ethnic groups. The lightning strike was a reference to his favourite video game and not to the SS emblem."
Bonehill also claimed that "illegal Jewish schools" were "racist" and teaching students to "hate non-Jews".
During sentencing, Judge Leonard QC said:
"It's little surprise to me that the jury convicted you after a short retirement. The document posted on the web is about as inflammatory a document as I will ever see. You were trying to encourage people, especially young people, to join in a demonstration in Golders Green against what you call 'Jewification'. You did all you could to inflame the Jewish community to provoke a reaction from them."
CST welcomes the conviction and custodial sentence handed down to Joshua Bonehill-Paine. CST hopes that this will serve as a warning to others on social media who feel at liberty to disseminate antisemitic and racist material.
Read More