CST Blog
CST Chairman Gerald Ronson CBE donates exoskeleton to paralysed British Police officer
14 September 2016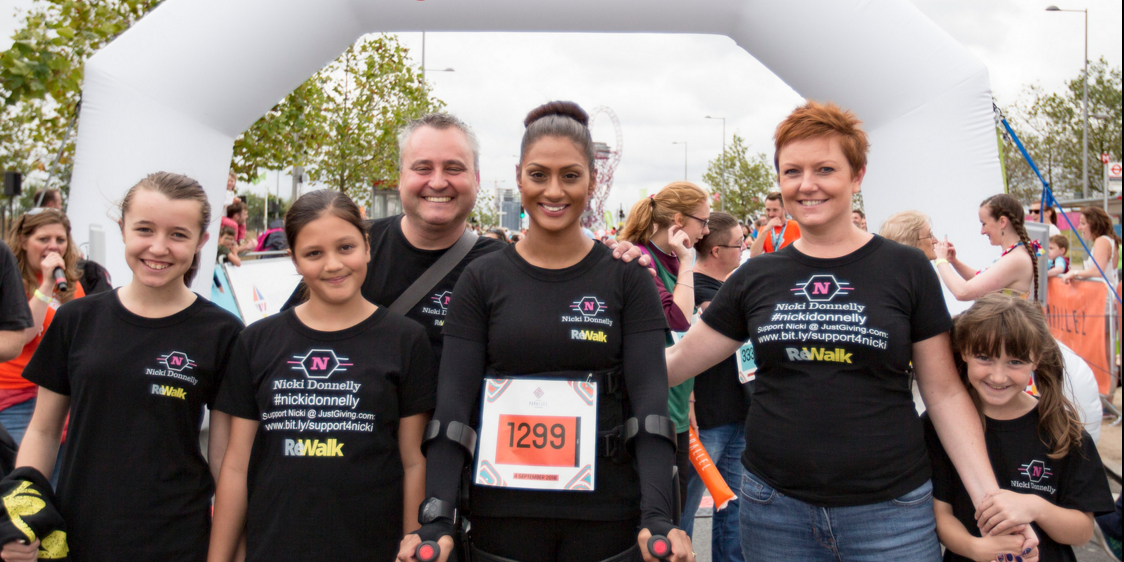 The Gerald Ronson Family Foundation has donated a revolutionary 'Rewalk' robotic exoskeleton to paralysed British Police Officer, Nicki Donnelly. The Foundation, alongside CST, made the connection between Rewalk and Nicki Donnelly, who had been paralysed whilst serving in the West Midlands Police, sustaining a serious spinal cord injury in the line of duty in 2009. She was left paralysed by the injury, but with aid of the exoskeleton is now able to walk again.
Gerald Ronson, Chairman of the Gerald Ronson Family Foundation and Chairman of CST, said of the Foundation's donation:
"Our mission at the Gerald Ronson Family Foundation is to help the underprivileged and those in need. It is an honor to provide this donation to Ms. Donnelly. We celebrate her with every step she takes in her ReWalk system."
CST Chief Executive David Delew said:
"We are delighted to be able to support Nicki, who was so badly injured in the line of her duty as a Police officer. Through the generosity of the Gerald Ronson Family Foundation, Gerald Ronson and CST are delighted that this donation will help to enable Nicki to walk again."
Last week Ms Donnelly showcased her ground-breaking ReWalk Personal 6.0 System at the first inaugural Parallel UK races, where she participated in a 1 kilometre race using her exoskeleton.  ReWalk CEO congratulated Nicki following the walk stating; "It is always a proud day to see ReWalkers redefining what is possible for the SCI community."
Nicki Donnelly thanked the Gerald Ronson Family Foundation and CST for assisting her with obtaining her personal system from Rewalk:
 "Words cannot express my gratitude towards the Gerald Ronson Family Foundation and CST for their support for me and all law enforcement officers. I never imagined I would be able to walk again, and with their generous donation, I now am able to utilize ReWalk's life changing technology every day…it feels as if my freedom of choice has been returned."
CST is delighted to have been able to play its part in this important donation alongside the Gerald Ronson Family Foundation. CST wishes Ms Donnelly every success for her future.  
Read More