CST Blog
Metropolitan Police Commissioner Cressida Dick speaks warmly of CST's relationship with the Police
21 June 2018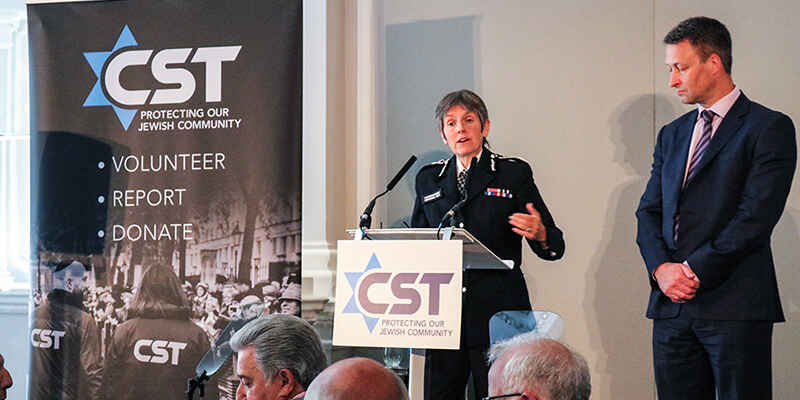 CST hosted its annual Metropolitan Police lunch on 15 June, with keynote speaker, Commissioner Cressida Dick. This annual gathering of CST's supporters and our friends from the Metropolitan Police underpins the warm relationship between the Police and our community. Without it, the vital job of CST would be far harder to perform.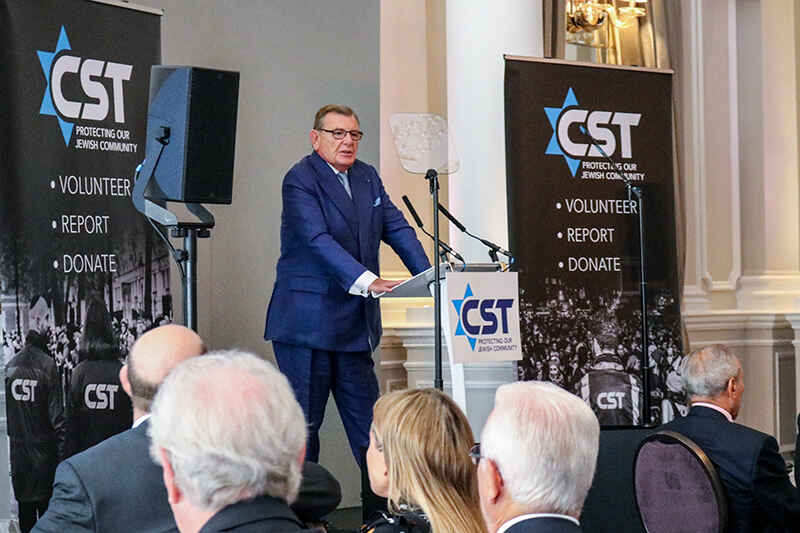 Over 100 attendees were warmly welcomed to the event by CST's Fundraising Director. CST's Deputy Chairman, Sir Lloyd Dorfman CBE, introduced the keynote speaker. CST was delighted that so many major supporters were present at the lunch, together with an inspiring number of new faces, all present to show their support for CST and the Police.  
Commissioner Dick spoke of the important relationship between the Police and CST, highlighting that, "the relationship between the Police and CST is better than ever… I have a huge respect for what CST does."
The Commissioner also identified the threat of the extreme right-wing, "National Action is a racist, antisemitic, homophobic organisation. There is a sinister and growing trend towards more structured, more organised white supremacy with international reach." She mentioned that the Police have disrupted four far-right terror plots in the last year and how there is a "huge amount of work" going on in the background. She also confirmed that "the threat from Daesh is far greater in scale and volume than anything that comes from the extreme right wing".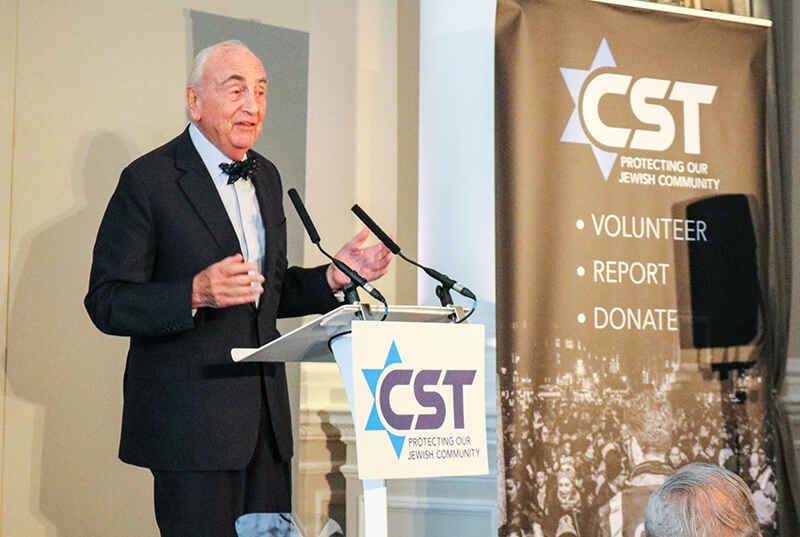 Gerald M Ronson CBE, CST Chairman, also addressed guests at the lunch. He stressed the importance of CST's mission to protect British Jews against those who hate and the importance of working together with the Police. While addressing the Commissioner, Mr Ronson said: 
"On behalf of CST and our Jewish community, I want to thank you, your officers and staff for everything that you do. You are the ones in the front line, the ones who run towards the danger, and CST is with you every step of the way."
CST is pleased that the lunch was a success, and raised significant funds which are urgently needed for CST to give our community the protection it needs and deserves. CST would like to thank our friends in the Police for their hard work in helping to protect our community.
If you would like to make a donation to CST and help us to continue protecting our Jewish community, you can do so via the CST website.  
Read More