CST Blog
CST runners raise vital funds to help protect our Jewish community at Maccabi GB Community Fun Run
26 June 2018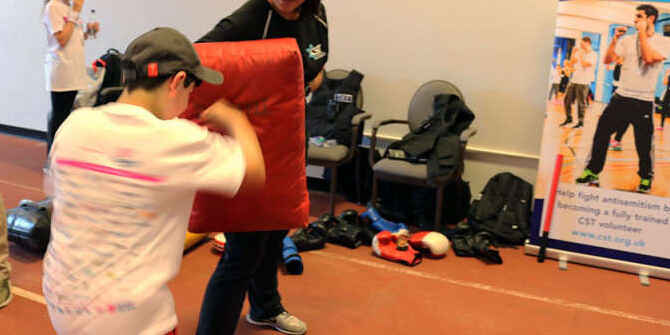 On Sunday 24 June, Maccabi GB held its annual Fun Run at Allianz Park, an event that has been described as the largest Jewish sporting fundraiser in the history of the UK. Over 4,000 people attended and more than 2,000 runners, joggers and walkers participated. 
CST was proud to be on display along with 76 other organisations at the charity fair. It gave us the chance to interact with members of the community and educate parents, teachers and other charities on what CST stands for. CST was proud to have several runners participating in the 1km, 5km and the 10km in order to help raise the vital funds CST needs to protect our Jewish community.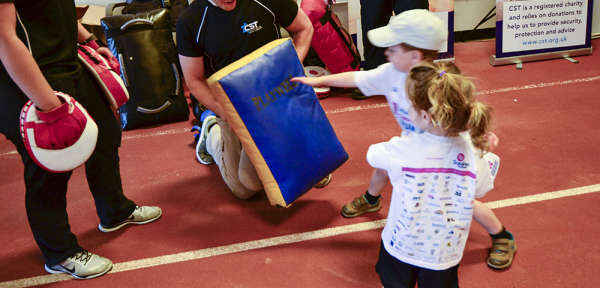 For the first time, CST's Training Department ran an interactive Krav Maga session for children and adults alike. This drew in a large crowd and helped to get spectators interested in becoming active volunteers. They were able to converse with our professional, friendly members of staff who were helping out on the day to get an insight into what volunteering entails. This led to several potential new recruits signing up to become a CST security volunteer.
Another draw to the CST stand were our suppliers, Magniv, who were there to take photos of families and friends and print them onto their very own CST magnets to remember the day by.
The event was a huge success for everyone involved, including CST who managed to raise awareness and raise money in the process. We would like to say a huge thank you to everyone who chose to run for CST and we hope you will choose us again next year.
If you would like to support CST you can make a donation online or contact our fundraising team. 
If you would like to join CST as a security volunteer you can contact the CST training team. 
Read More