CST Blog
Leading from the Front: CST, rabbonim and community leading lights
27 July 2018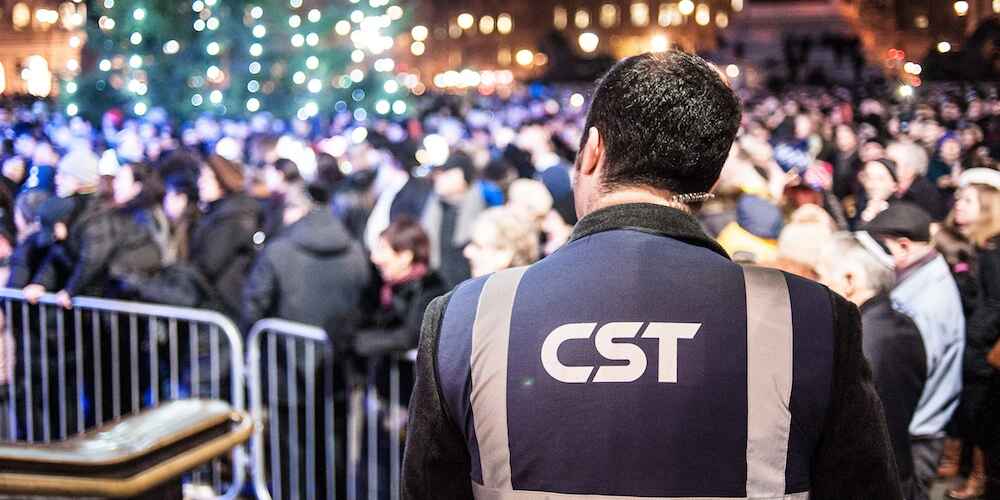 Over the past few months, CST has developed a new project working with synagogue bodies, reaching out to rabbonim, chairs and other community leaders, to develop their understanding of CST's work to keep our Jewish community safe and to encourage them to help CST in its mission to give the Jewish community the freedom and confidence to thrive. Called 'Leading from the Front', this project includes discussions on the mission of CST, crisis management for the Jewish community, and the role of CST's state-of-the-art National Security Control Centre.
CST protects hundreds of synagogues, community schools and Jewish centres across the UK, from large London and Manchester synagogues with multiple minyanim, a quorum of congregants, and thousands of members on the books, to tiny provincial outposts serving a handful of Jews. CST is proud to work with all sectors of the Jewish community and all synagogue bodies. The Leading from the Front project is intended to make sure that each rabbi of each synagogue across the UK is aware of the support that they receive from CST, as well as their individual responsibilities in making security a priority. After the arson attack on a synagogue in Exeter last weekend, the importance of the role that each synagogue leader has is in keeping their community safe was reinforced. 
The Leading from the Front project commenced with CST staff attending the Chabad-Lubavitch UK Annual Kinnus conference at a hotel near Leicester, in June. CST staff gave a presentation, chaired by Rabbi Dovid Lewis of Manchester's Bowden community, about the crucial work of CST in protecting Chabad-Lubavitch synagogues, schools and events. Each presentation in our Leading from the Front series is tailored to suit the individual needs and preferences of the different synagogue body audiences. At this event, for the Chabad-Lubavitch conference, CST focused elements of security awareness.
The project continued with the inclusion of elements of our Leading from the Front presentation being given by CST's Chief Executive David Delew at the Chief Rabbis Conference, at Kinloss in early July.
Last Thursday CST hosted rabbonim and board members of the Spanish & Portuguese Sephardi Community at our head office. As part of the Leading from the Front project, CST presented Spanish & Portuguese Sephardi Community representatives with an in-depth look into the CST National Security Control Centre, an introduction to crucial work of CST's research department, before a tour of CST's training facilities where CST volunteers and staff train and develop their practical security skills.
CST has also met rabbonim from Masorti Judaism and CST staff gave them a well-received presentation looking at security and their responsibilities to protect our Jewish community. CST was delighted that there was interest from several rabbonim to take up further training from CST to become a CST volunteer. 
Each of our Leading from the Front presentations has taken a different form and each one has been well received. The cooperation and enthusiasm of each of the synagogue representatives that CST has encountered has been exceptional, with feedback including from one attendee that, "there is definitely an onus and responsibility on us to work closely [with CST] to strengthen our security capability". We look forward to continuing our project with other synagogue bodies and at presentations organised for the autumn.
CST would like to thank the Chief Executive of Chabad Lubavitch UK, Rabbi Bentzi Sudak, Rabbi Yehuda Pink of Chabad-Lubavitch UK, Chief Rabbi of the United Hebrew Congregations of the Commonwealth Ephraim Mirvis, CEO of the Spanish & Portuguese Sephardi Community David Arden, and Senior Rabbi of Masorti Judaism Jonathan Wittenberg, for their warmth and enthusiasm to work with CST.
If you are a leader in the Jewish community or work at a synagogue and would like to learn more about the work CST does to protect our Jewish community, as well as learning about your security responsibilities, please contact CST's communications department.
Read More