CST Blog
CST prepares Police and volunteers to protect our Jewish community during the High Holy Days
6 September 2019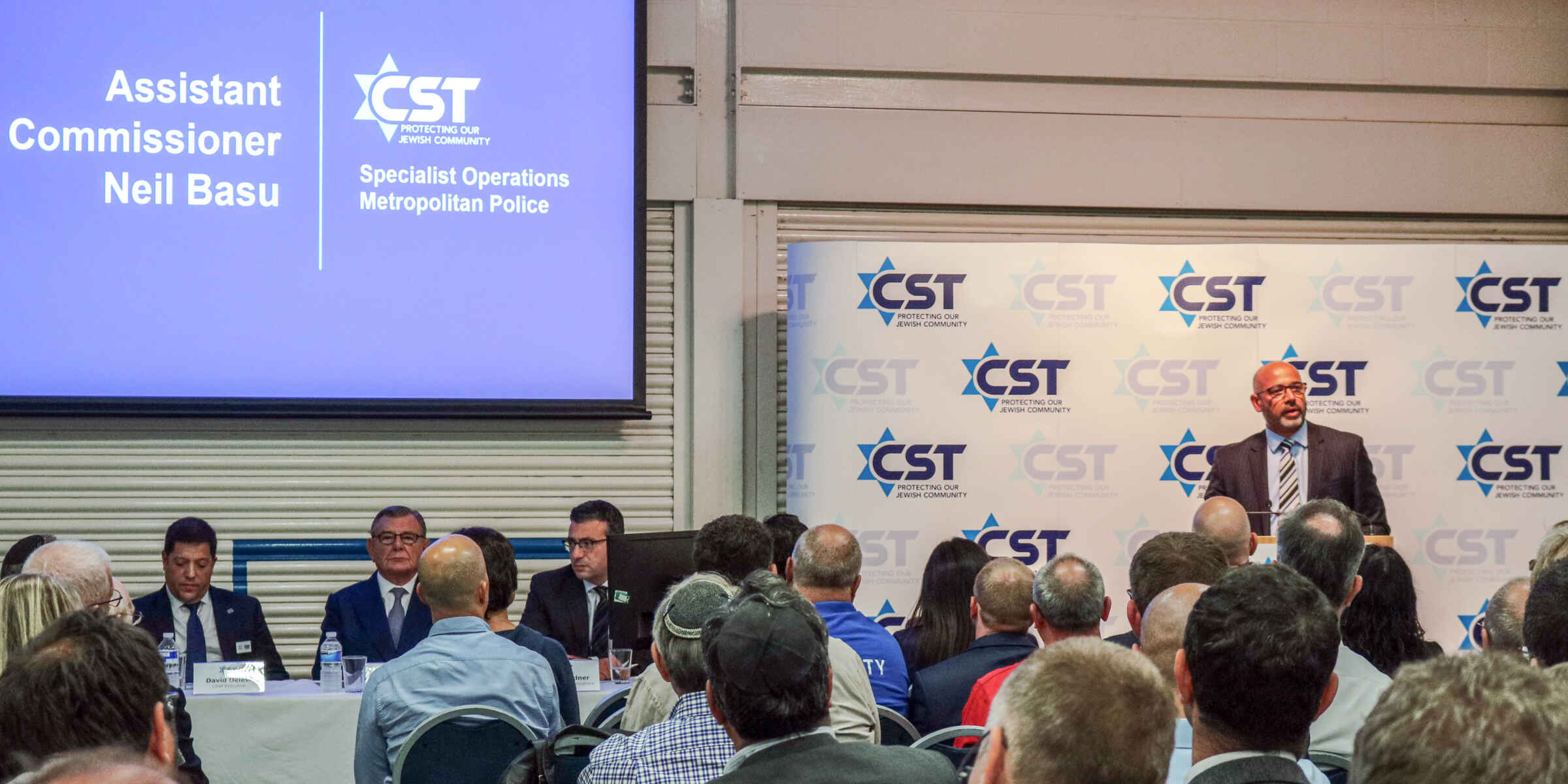 This week, CST hosted approximately 200 volunteer personnel, security guards and Police at the pre-High Holy Day security briefing. The briefing takes place annually to ensure that we are prepared to protect our Jewish community during one of the community's most visible times.
In the past year, we have seen several devastating attacks against religious communities, including the murders of twelve Jewish worshippers at two American synagogues in Pittsburgh, Pennsylvania and Poway, California. These attacks highlight the crucial necessity for CST's existence: to protect Jewish life.
At the briefing, CST's Chief Executive David Delew welcomed the attendees and thanked the Government and Police for their work in protecting the Jewish community. CST Chairman, Gerald Ronson CBE, who has continuously supported CST in the fight against antisemitism, praised the professionalism and dedication of our volunteers who "give our community the strong, protective arm that it needs".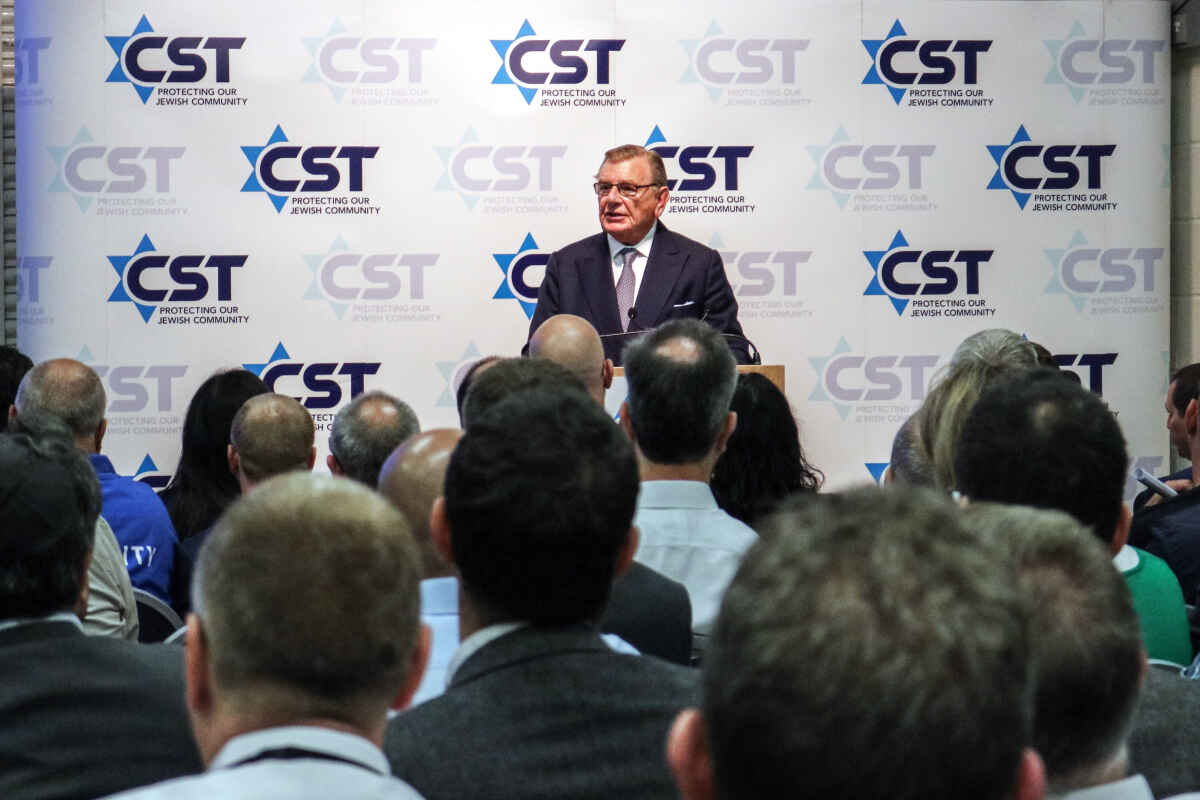 Assistant Commissioner of the Metropolitan Police Neil Basu spoke about the importance of CST's working relationship with the Police and how, with the recent spate of terror attacks in the United Kingdom, our relationship and continued work is paramount.
CST's Director of Communications Mark Gardner highlighted the continued rise in recorded antisemitic incidents, which we must bear in mind during the high holy days. Mark emphasised that "terrorism is the fundamental reason why we do all of this work. The Police and MI5 repeatedly stress the continuing terrorism threat" and this impacts our community.
CST has a highly regarded research team, based in Manchester and London, who investigate threats to our community and antisemitism in order to inform our security. A senior researcher explained the operational details of threats we have seen, to better equip police to protect our Jewish community.
CST sincerely thanks all of those who attended the briefing. Without our dedicated volunteers, who work hand in hand with equally dedicated Police, we could not do the work we do. We wish you, your families, and our entire Jewish community a safe, happy and peaceful High Holy Day period.
Read More