CST Blog
CST working with parents to keep their kids Streetwise
18 December 2019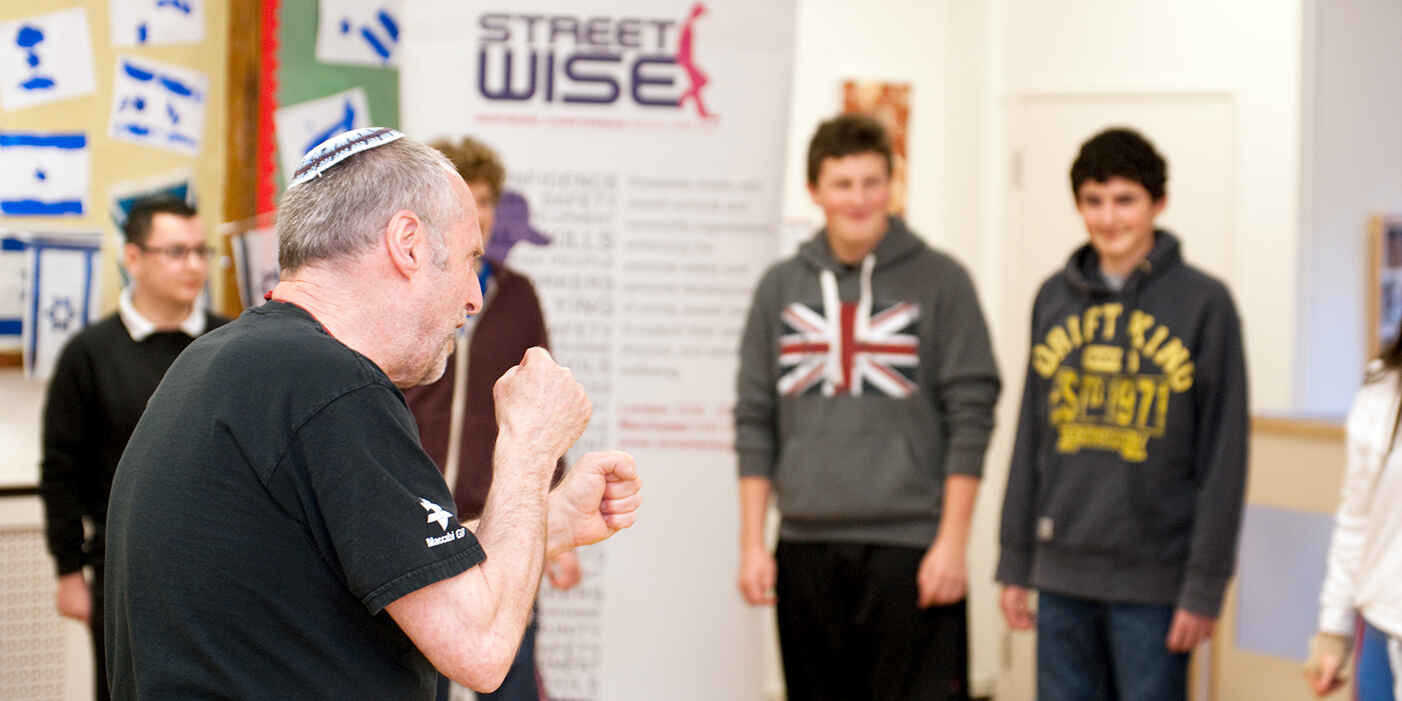 CST aims to protect British Jews in every way we can. We recruit and train volunteers to provide physical security to Jewish spaces and events; we work with Police, Government and our partner organisations to combat antisemitism and the threat of terrorism; we also give personal safety advice to our community.
In collaboration with Maccabi GB, CST has been coordinating Streetwise programmes in schools, youth organisations and throughout the community. For the most part, the purpose of these programmes has been the education and empowerment of schoolchildren, providing them with the skills, knowledge and confidence to make positive decisions when it comes to their personal development and safety.
However, with the increase of muggings, street violence and knife crime, it has become increasingly important that parents are equally aware of the challenges that face their kids' physical and emotional wellbeing. This is why CST has started to run Streetwise Personal Safety Q&A sessions, for school students as well as their parents. 
There have been two such events so far, both taking place at synagogues in North London, and the response has been fantastic. Parents have truly embraced the opportunity to voice their concerns over their children's welfare and find reassurance in the words of specialist facilitators.
A more knowledgeable community is a more resilient one, and CST is proud to contribute our expertise where it is valuable. 
You can find out more about CST's work by downloading 'A parent's guide to CST'.
Read More