CST Blog
CST hosts first in-person Business Lunch with the Rt Hon Priti Patel MP
16 November 2021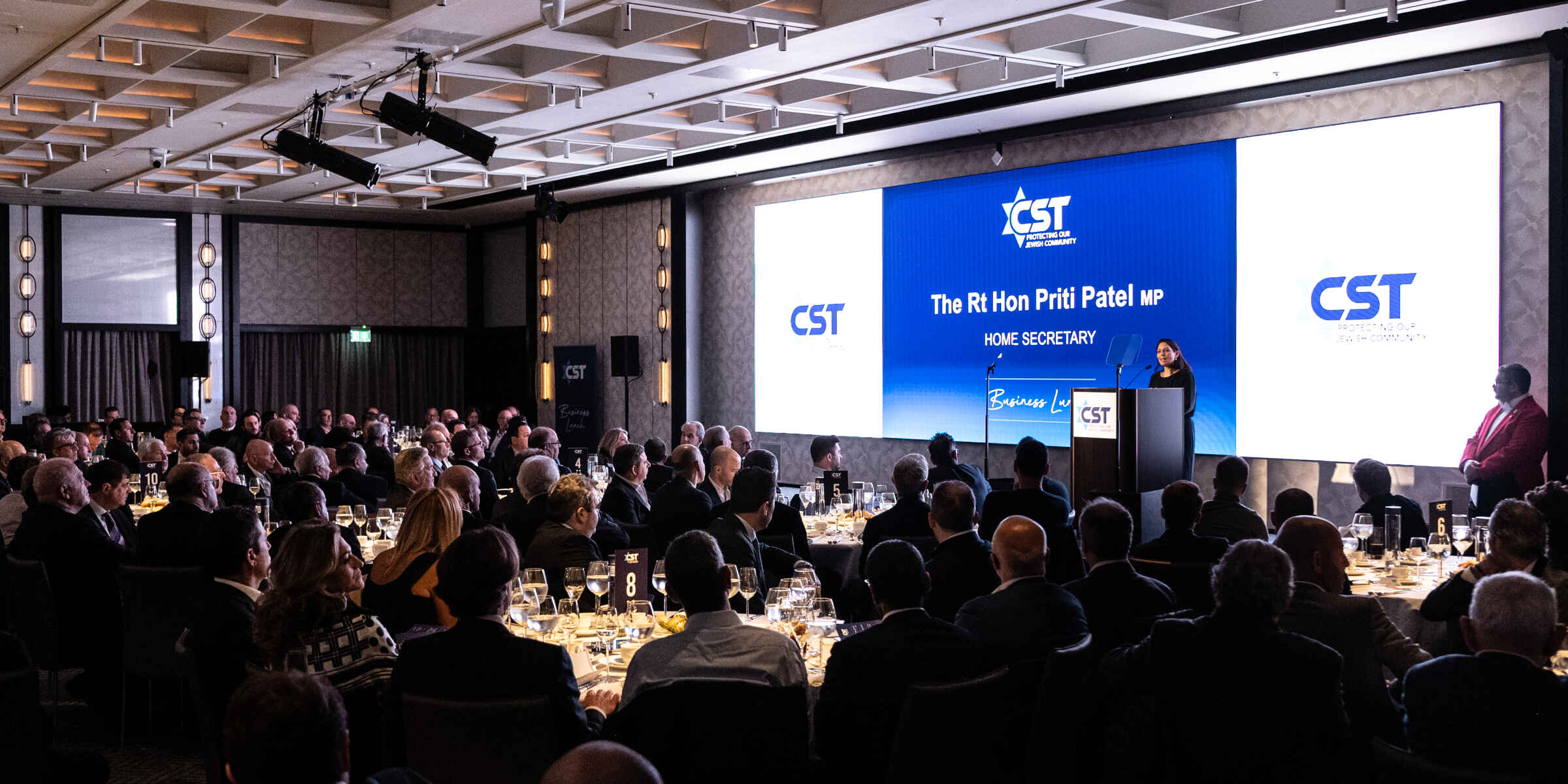 CST hosted its Business Lunch 2021, with keynote speaker Priti Patel MP, Home Secretary. This was CST's first in-person event since the start of the pandemic and was attended by 275 guests in support of CST and the vital work that it does. CST's Chief Executive, Mark Gardner said "Following nearly two years of cancelled events, we initially wondered what response we would get to our first in-person event for such a long time. However, the way our supporters responded, with what was by some margin a record attendance for this annual lunch, was hugely encouraging for CST and for other organisations in our community."
Upon arrival, guests were called to their tables very promptly and Lord David Young immediately introducing our keynote speaker. The Home Secretary spoke passionately and thanked CST volunteers throughout Britain who dedicate themselves to protecting our Jewish community and help lead the fight against intolerance, hatred and bigotry in the wider community. She made her strong opposition to antisemitism very clear, for example stating: 
"I for one will not stand by and I will not turn a blind eye to the threats that the community faces. If the Jewish community does not feel secure then our whole national fabric is diminished… We will at every level, fight antisemitism – and there will be no excuses. No exceptions. No justifications. No disagreements on politics or policy can ever be allowed to justify racism, prejudice or extremism in any form in our society."  
The Home Secretary also referenced the recent appalling murder of Sir David Amess MP, which took place in a church; a reminder of the importance for protecting faith communities and the work that CST does. She left the Business Lunch immediately upon ending her speech, which concluded with the words, "Together we will ensure Britain remains a country that Jewish People are proud to call home, today, tomorrow and for every generation to come."
Following the Home Secretary's necessary departure, Lisa Ronson then gave formally welcomed all of CST's guests.
The appeal for donations was made by CST's Chair, Gerald M Ronson CBE, who spoke of CST's anti-fascist origins in the 43 Group and the 62 Group, within which he was a member. He stated: "Times change, but what doesn't change is the need for Jews to come together and to stand up for themselves. Because if you don't have security, then you won't have a community."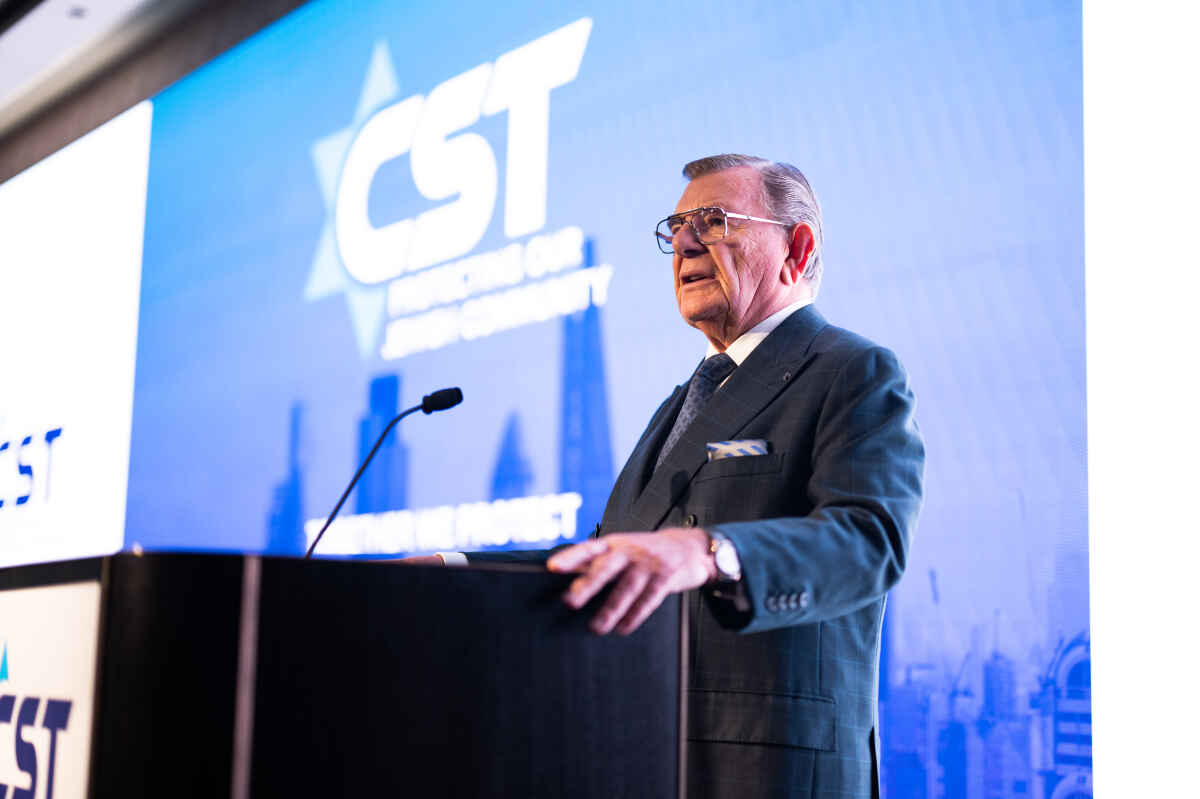 Referring to the Home Secretary, Mr Ronson said "Her focus, her strength and her personal courage are there for all to see. She understands our Jewish community; she supports us in the problems that we face. And, she knows what it means for society as a whole."  
Yoyo Allalouf, co-chair of CST Fundraising with Lisa Ronson, concluded proceedings by thanking our guests for joining the lunch and pledging their support for CST: "All donations to CST help us to continue protecting our Jewish community. Thank you for your support."
Photography by Blake Ezra Photography @BlakeEzraPhoto
Read More