CST Blog
Far right antisemite convicted after calling for his "soldiers" to liberate the UK from Jews
15 May 2018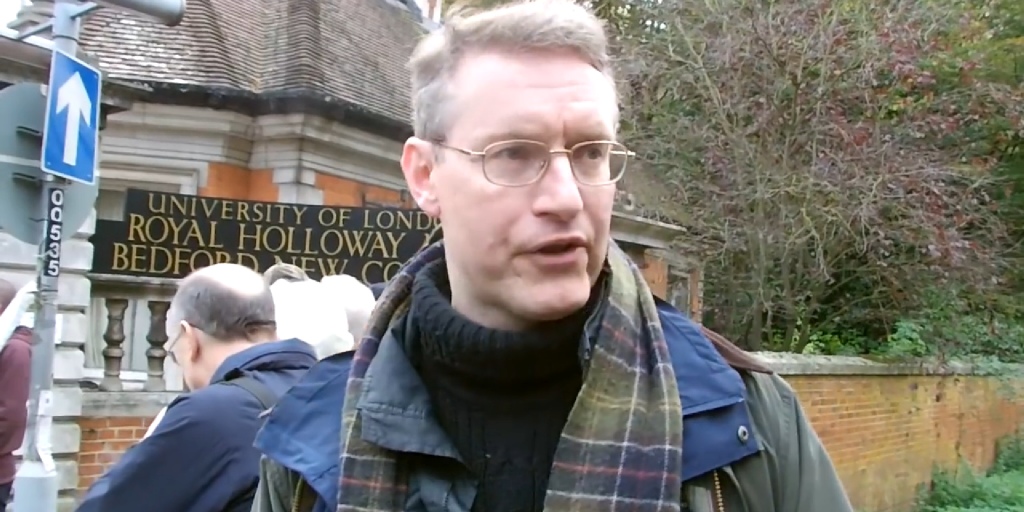 Jeremy Bedford-Turner, the leader of the far-right London Forum, was jailed yesterday for stirring up racial hatred for calling for violence against Jews at a speech in July 2015. As came to light during the court case, CST initially referred the speech, with a full transcript, to the Metropolitan Police, Crown Prosecution Service, Home Office and the Department of Communities and Local Government, although the Crown Prosecution Service did not wish to proceed with the case at the time. However, this decision was reversed and Bedford-Turner has been sentenced to a 12-month custodial sentence. 
On 4 July 2015, a group of neo-Nazis, who were meant to hold an anti-Jewish protest in the heart of Golders Green were forced to move, as it would likely result "in serious disorder". The move was announced after a joint community campaign, Golders Green Together, which included Hope not Hate, CST, the London Jewish Forum, the Board of Deputies of British Jews and local faith, community groups and representatives. At the time, CST put in place a large security operation which included over 220 CST volunteers.
The demonstration took place outside Whitehall, where Bedford-Turner made his now infamous speech. The demonstrators initially claimed their protest was against Shomrim, the Jewish neighbourhood patrol group. However, their true antisemitic intent came to light when Bedford-Turner spoke. The group hosted a minute silence for "all the victims of Zionist terrorists" which was followed by Bedford-Turner's 15-minute speech. The speech was described at the time by CST as "essentially a compendium of just about every possible antisemitic accusation." The speech included mention of Saint William of Norwich and Little Saint Hugh; two cases of blood libel from 1144 and 1255, in which Jews were accused of murdering children. Bedford-Turner also stated in his speech, "let's free England from Jewish control. Let's liberate this land…Listen, soldiers, listen to me. It's time to liberate our country." CST warned the community at the time that the "vile antisemitic filth…. should leave no room for complacency or misplaced smug self-satisfaction."
During the trial when asked in reference to his speech by Prosecutor Louis Mably QC, "what was merry about England between the reign of Edward I and Cromwell?", Bedford-Turner replied, "there were no Jews here…they were asked to leave." Bedford-Turner's defence Barrister, Adrian Davies famously represented Holocaust denier David Irving against renowned historian Deborah Lipstadt and lost. Davies stated in court, "'you have heard that my client was paranoid – that is a strange thing because as you have seen in the interview, that the sergeant tells you himself that the complaint had come from the Community Security Trust" therefore suggesting Bedford-Turner had a right to be antisemitic because a Jewish community group had complained about his disgraceful antisemitic speech.
Yesterday at Southwark Crown Court, Bedford-Turner, an army veteran, was given a 12-month custodial sentence. During sentencing, Judge David described Bedford-Turner's speech as "poisonous" and "sinister".
CST thanks the Police for dealing with this case and for the Crown Prosecution Service for ensuring this antisemite was convicted. It was disappointing that initially, the Crown Prosecution Service did not see the merits in prosecuting this case, but this decision was reversed following a Judicial Review brought by the Campaign Against Antisemitism, and "the receipt of new advice from counsel concerning the way in which ECHR [Equality and Human Rights Commission] issues were considered as part of the decision-making in December 2015."
Read More