CST Blog
CST Hosts High Holy Day Briefings for Security Guards
4 September 2015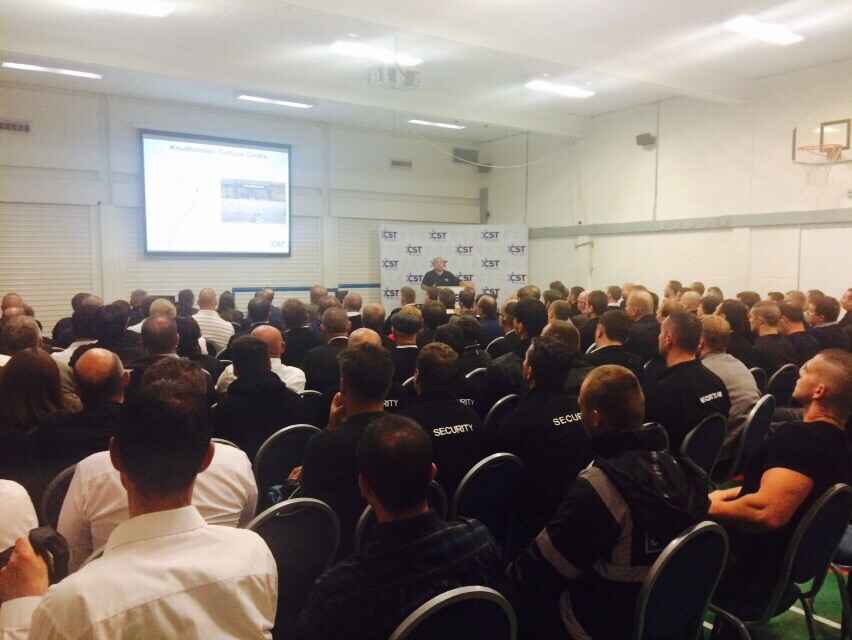 In recent weeks, CST has hosted two briefing sessions for commercial security guards, in our Manchester and London offices. Over 250 guards attended, triple the number who have been present in previous years, representing a wide range of guarding companies that secure Jewish schools, synagogues and communal buildings.
The funding for many of these guards is provided by the Government grant announced by Prime Minister David Cameron at CST's annual dinner in March, administered by CST. CST allocates this budget, ensuring all the necessary funds go to the relevant guarding companies.
Security guards present at the High Holy Day briefings were welcomed by CST Chief Executive, David Delew and were given a presentation by the CST National Training Manager. Attendees were briefed on the High Holy Day security operation and lessons learned from antisemitic attacks around the world.
The security guards also received a sobering account of the recent terror attack in Copenhagen in February 2015, in which Dan Uzan Z"L, a Danish Jewish community volunteer, was murdered by an antisemitic terrorist as he guarded a bat mitzvah party at the Great Synagogue.
Since these briefings, CST has received an increased number of reports from security guards of suspicious activity or other potential threats. This increase is an encouraging sign that those guards who attended the briefings have become more aware of potential threats and consequently they have reported these to both the CST and to their guarding companies.
CST will continue to hold training and awareness sessions for everybody involved in Jewish communal security as part of our work protecting our community.
Read More