CST Blog
CST hosts security briefings across the country ahead of Rosh Hashana
11 September 2015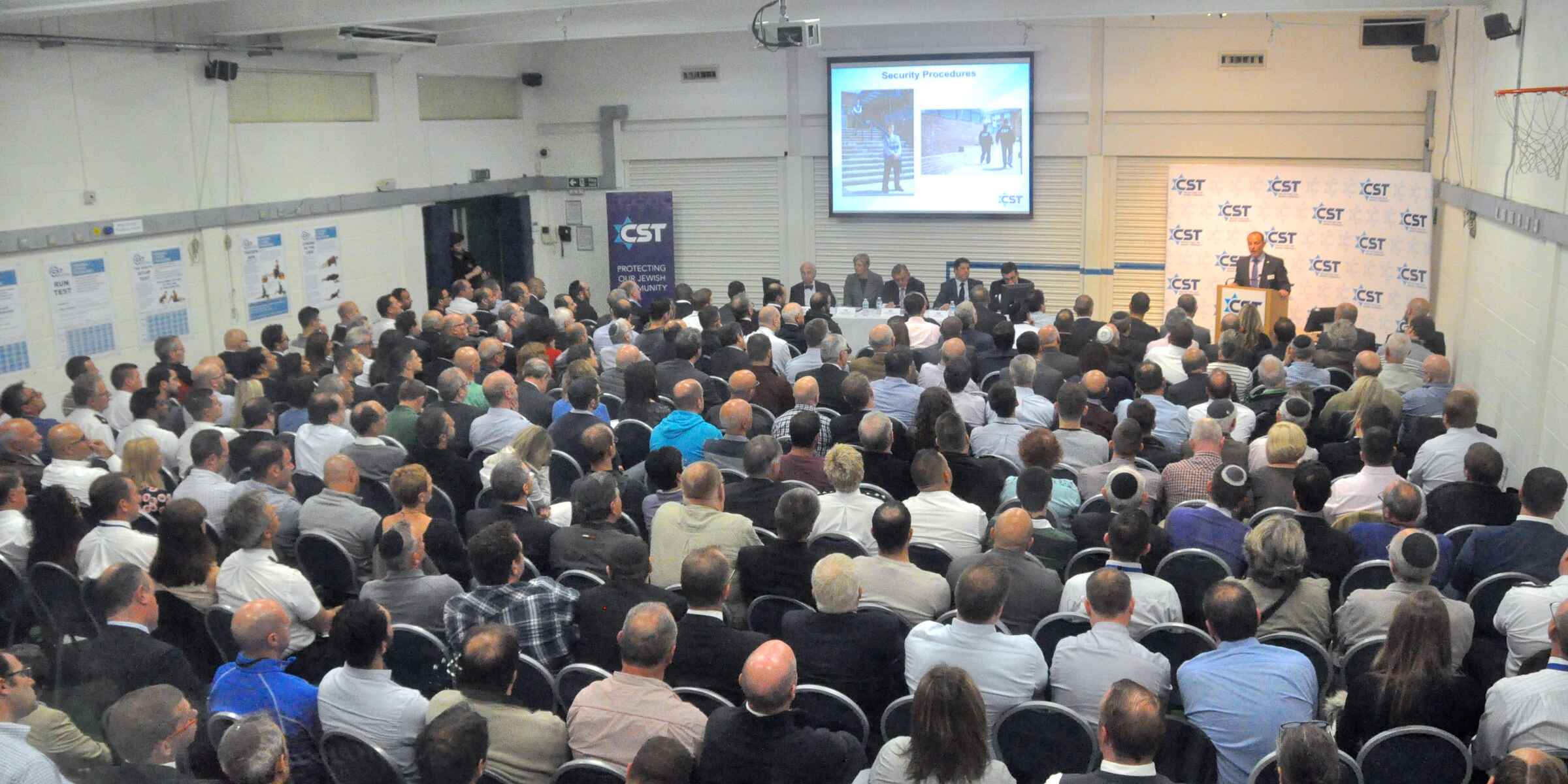 CST hosted briefings in North London, Redbridge, Leeds, Manchester, Brighton, South London, Liverpool, South Wales and Birmingham ahead of the High Holy Day period.
CST briefed close to 800 volunteers and Police, exceeding attendance numbers from any previous High Holy Day briefings.
Those in attendance received an update on the current situation with regard to antisemitism in the UK, including an overview of the joint CST and Police security operation for the High Holy Day period. CST also delivered presentations on antisemitic incidents, commercial guarding, crisis management and CST's ongoing training and volunteer recruitment.
Speakers included CST Chief Executive David Delew, CST Chairman of Trustees Gerald Ronson CBE, Assistant Chief Constable Garry Shewan of Greater Manchester Police and Deputy Assistant Commissioner of the Metropolitan Police Helen Ball.
The briefings were well received and Police and volunteers have said that they feel well equipped to provide the necessary security and reassurance to our community over the High Holy Days.
Read More