CST Blog
CST working to protect the kehilla
10 June 2016
CST hosted a successful open evening this week for members of the kehilla in Stamford Hill. The evening was aimed at those interested in joining or working with CST to help protect our Jewish community. CST invests in the kehilla to ensure the ongoing safety and future protection of all Jewish communities in the United Kingdom. CST has spent, in addition to government funding administered by CST, over £1.2 million for security measures within the kehilla.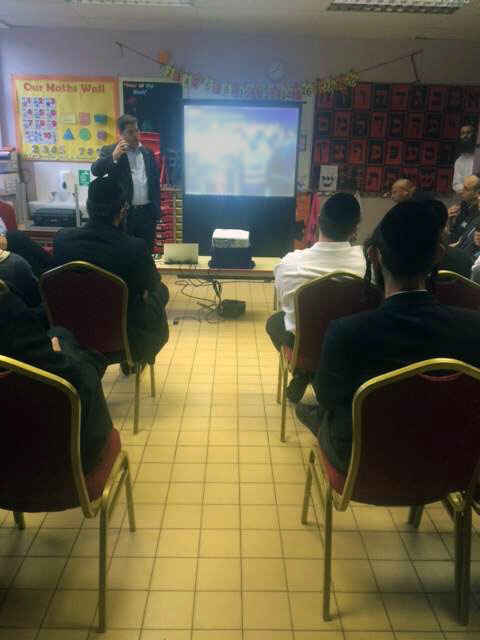 At the open evening, over 20 existing members of CST from the Stamford Hill kehilla trained and practiced self-defense, and potential new applicants watched to understand what becoming a CST security officer entails. CST's Head of Training gave a presentation about CST and the work CST does to the potential applicants and CST's Security Coordinator for the Charedi Community, and David S Delew, Chief Executive, also presented to those attending. 
On the night, over 20 new recruits signed up to undergo training to become a CST volunteer security officer, and several more members have since been in contact with CST expressing interest in becoming a volunteer. If you would like to join CST and become a volunteer security officer to ensure the protection of your kehilla, please contact the CST training department. 
Read More