CST Blog
The 2017 CST Dinner in Manchester
12 September 2017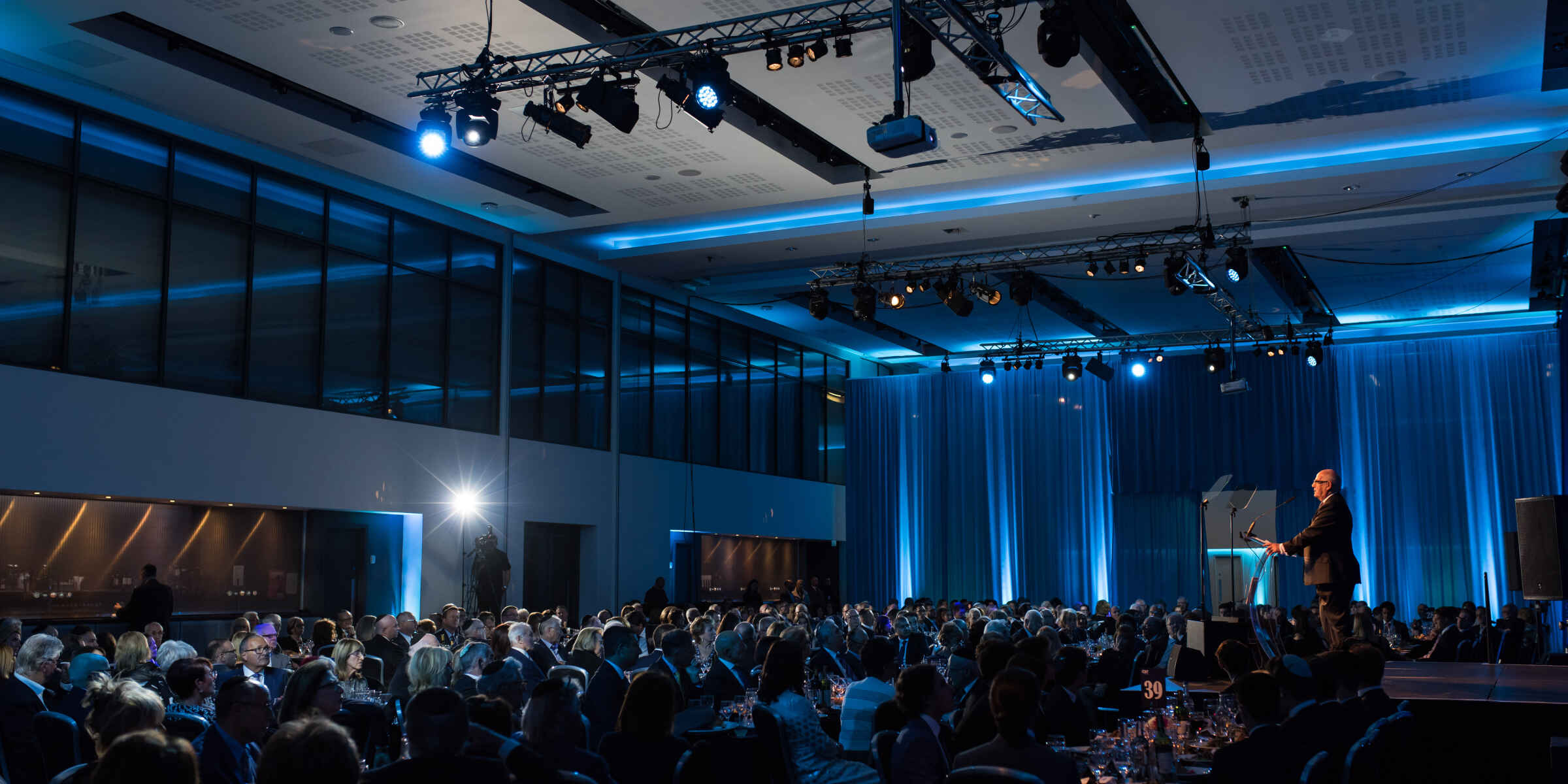 Last night nearly 500 supporters of CST, including Politicians, Police and donors from the Manchester Jewish community and other northern communities, attended the 2017 CST Dinner in Manchester. CST is a charity that relies upon donations to do its work and fundraising events such as last night's dinner are an opportunity for the Jewish Community and our friends to express their resolve to stand firm against antisemitism. 
Those in attendance last night heard about the crucial work CST does to protect our Jewish community, in speeches from former Prime Minister David Cameron; Chief Rabbi Ephraim Mirvis; and Ian Hopkins QPM, Chief Constable of Greater Manchester Police (GMP).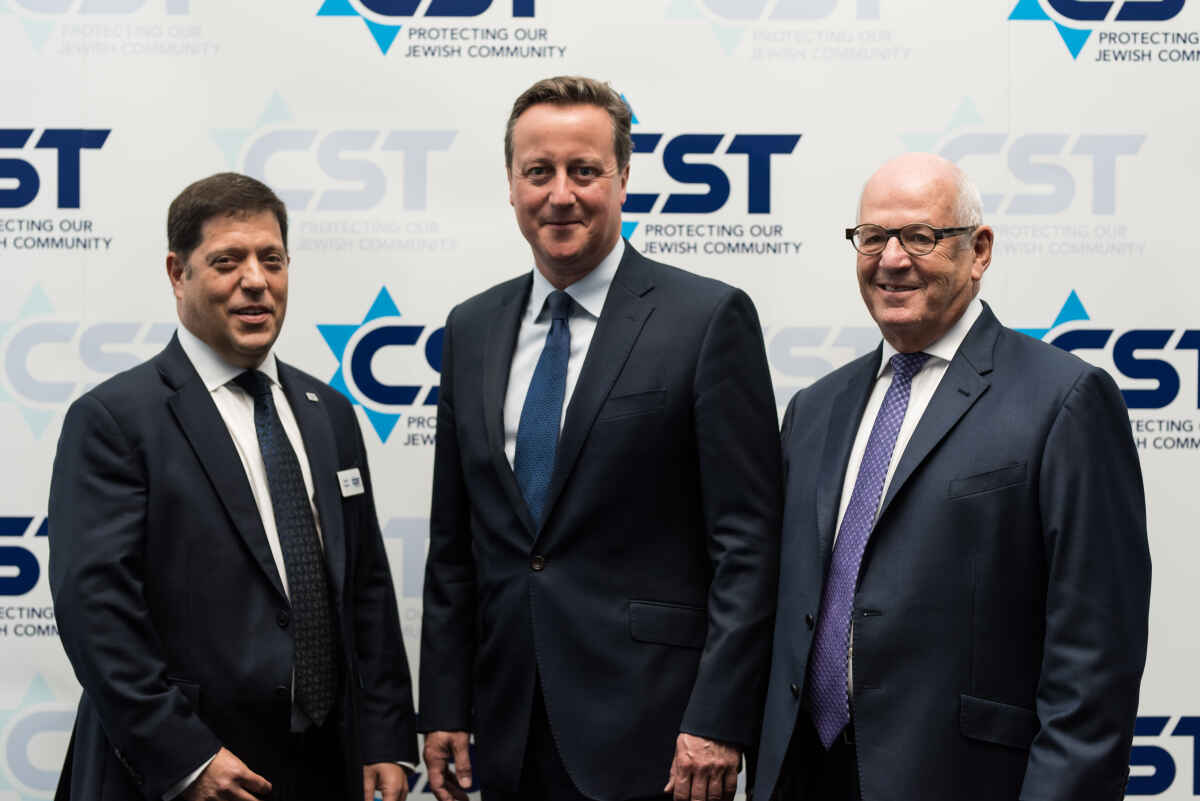 CST Manchester Chairman Mike Edelson welcomed the guests and highlighted the importance of fighting antisemitism, wherever it is found, in the 21st century:
"For us one thing always remains constant. We never ignore antisemitism wherever it appears. We'll always do whatever's needed to confront it, whether it's found on the streets, the internet or indeed, sadly, in Parliament. Antisemitism has become a political reality as xenophobia has grown substantially. That's bad for the country, but it's even worse for Jews as we increasingly question what the future holds for us."
Mike Edelson also stressed the importance of the work CST does, following the terror attacks against Europe and the UK, especially in Manchester:
"We saw the horrific reality of terrorism at a concert here in Manchester when a suicide bomber attacked our children, our families, our friends and our neighbours, less than 2 miles from the CST office. For me the memory of that atrocity is still very real. I know that any of our families could have suffered in the bombing, just as they could have done in the attacks that followed in London. This is why I've always supported CST."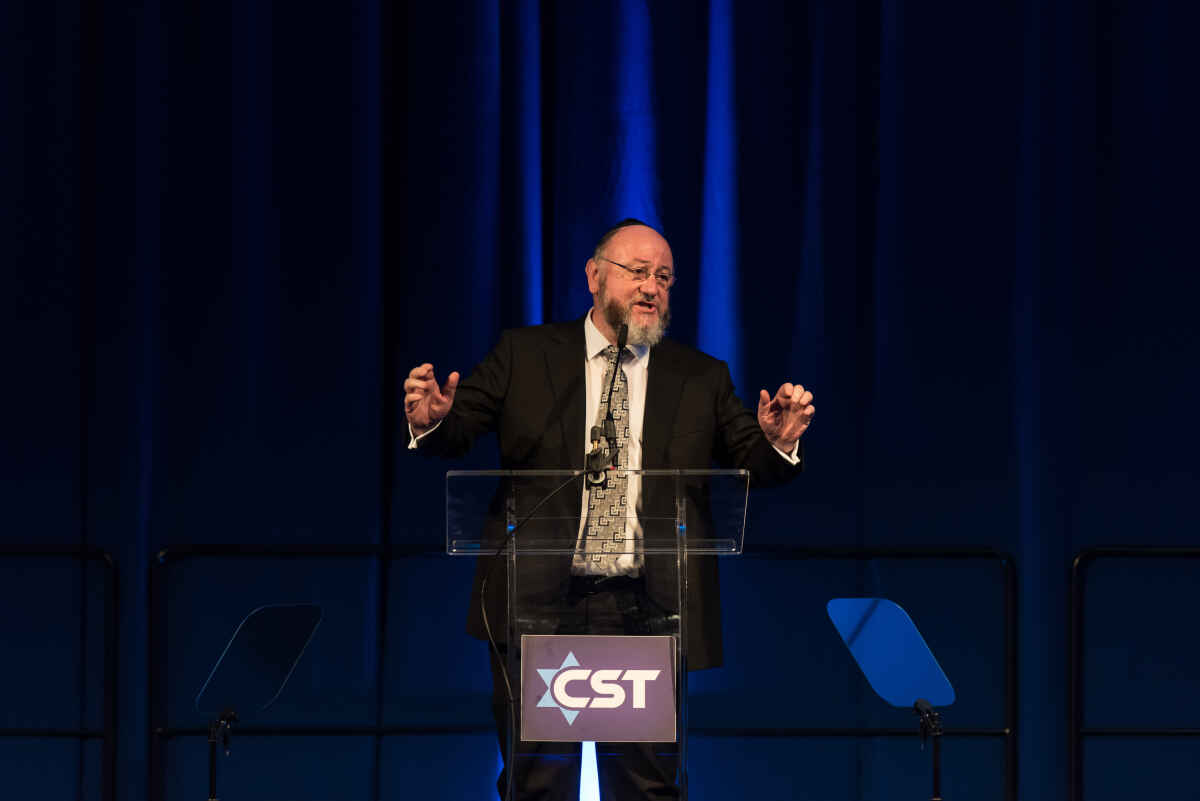 Chief Rabbi Ephraim Mirvis also addressed those in attendance and thanked David Cameron for his unwavering support of the Jewish community. Cameron previously spoke at the CST Annual Dinner in 2015, where he announced a series of grants in support of Jewish community security across the UK, and at CST dinners in 2006, 2008 and 2011. Cameron told the audience last night:
"I return here to the CST dinner as an unwavering supporter of your community. The fact is I am not just anti anti-Semitism. I am pro the freedom to follow a faith and practice that faith. Pro Britain's Jewish community and the vast contribution it makes to this country…" 

"…Our agenda requires a clear understanding of the extremism we face. Yes, that extremism is often far-right thugs, as we saw in Charlottesville last month. But look at Barcelona, London, Brussels, Paris. And look down the road from us at Manchester Arena, where children and their families were murdered. I know everyone in this room will have been touched or affected in some way by that tragedy. We should praise the efforts of everyone – the community, Greater Manchester Police and the other emergency services – in the aftermath of that horror..." 

"…There should be no opt-outs for combatting extremism. Not for universities, not for schools, not for aid organisations, not for governments, not for communities – not for anyone. If this is the greatest challenge we face – and I believe it is – we all need to be far more focused on combatting Islamist extremism in all its forms."
Chief Constable Ian Hopkins QPM spoke and to conclude the evening, CST Chairman Gerald M Ronson CBE appealed to guests, asking them to pledge their financial support for CST, so it can continue to protect our Jewish community:
"We cannot fight this alone, and that is why all of our most important partners are here tonight... Firstly there is you, our local Jewish community. You are the ones we work for, and, in turn, you give us the volunteers, the funding and the support to make it all happen… Secondly we have the Police… Thirdly, we have the politicians…. The current levels of staff and volunteers cannot do this for ever. We need more staff and we need more volunteers, especially here in Manchester. And, we need more money. Since 2006, we've spent over ten million pounds on security at buildings across the country, but we can't stop working." 
CST wishes to thank all CST staff and volunteers who made last night such memorable and successful event. CST also wishes to thank all those who attended the event, including speakers, donors and distinguished guests: without your support CST would be unable to fulfill its mission to protect the Jewish community.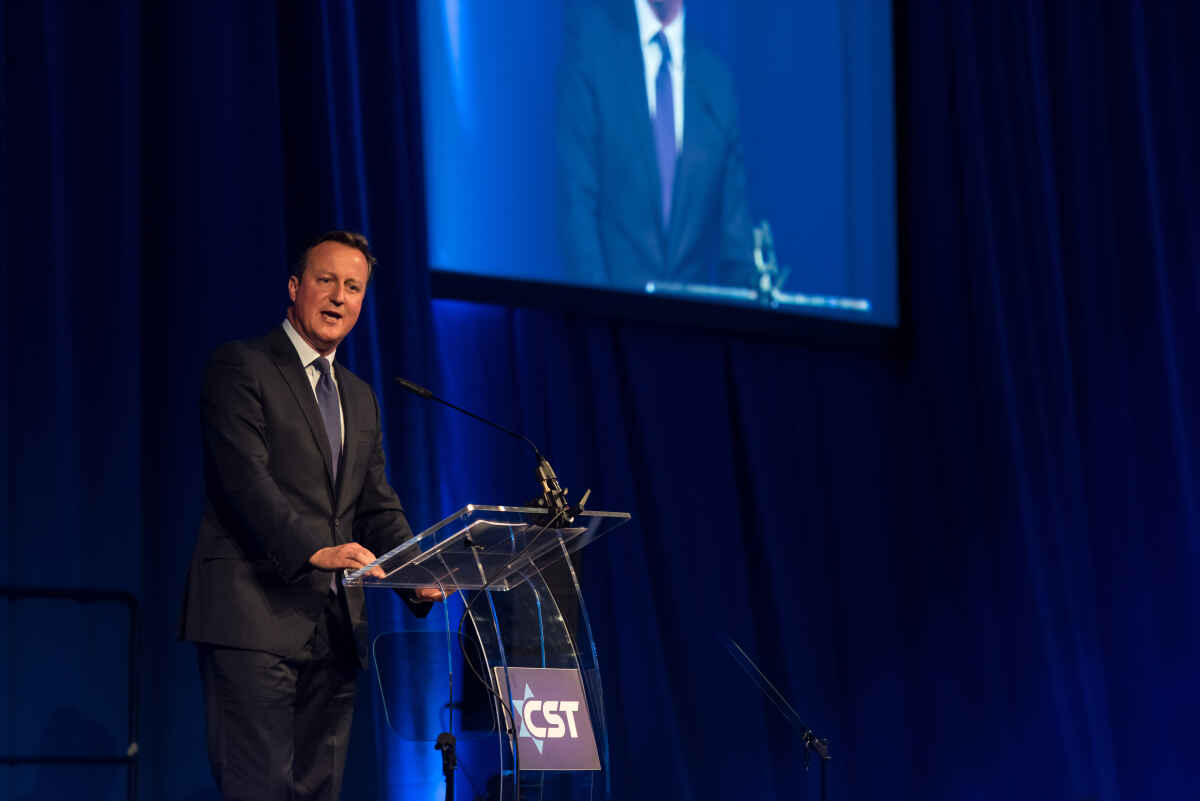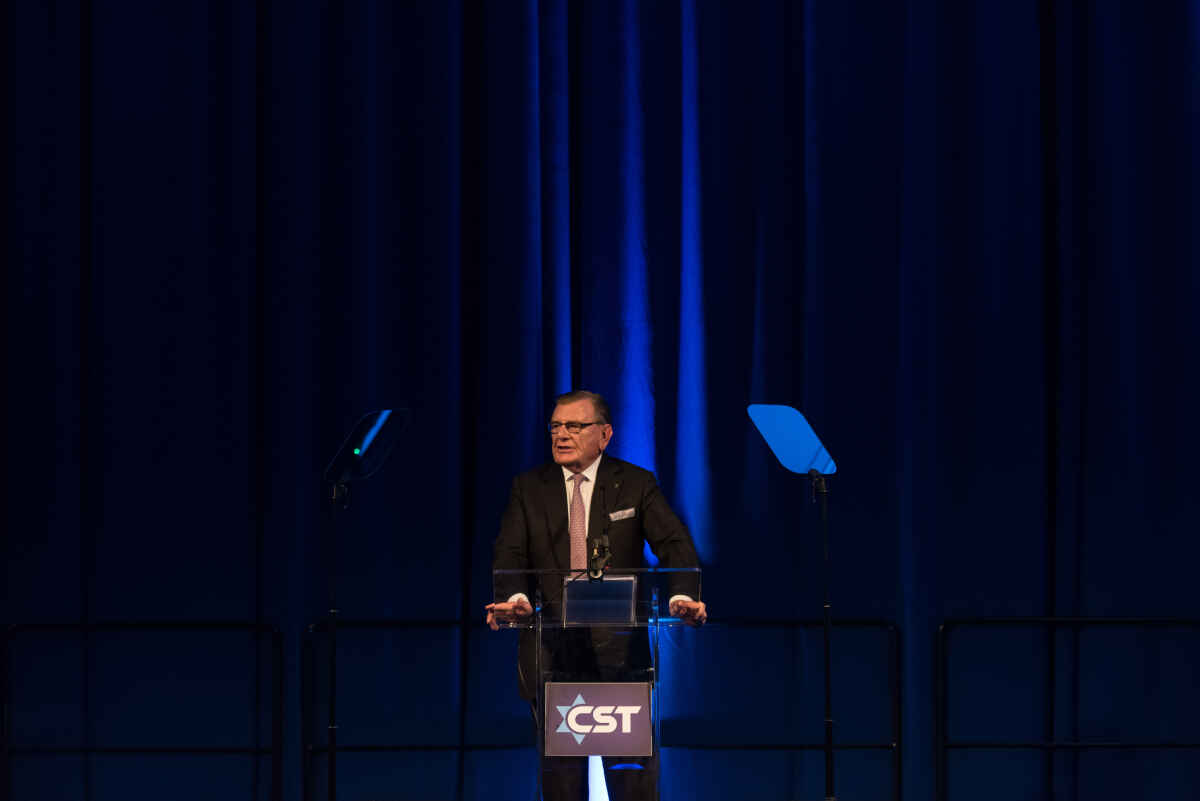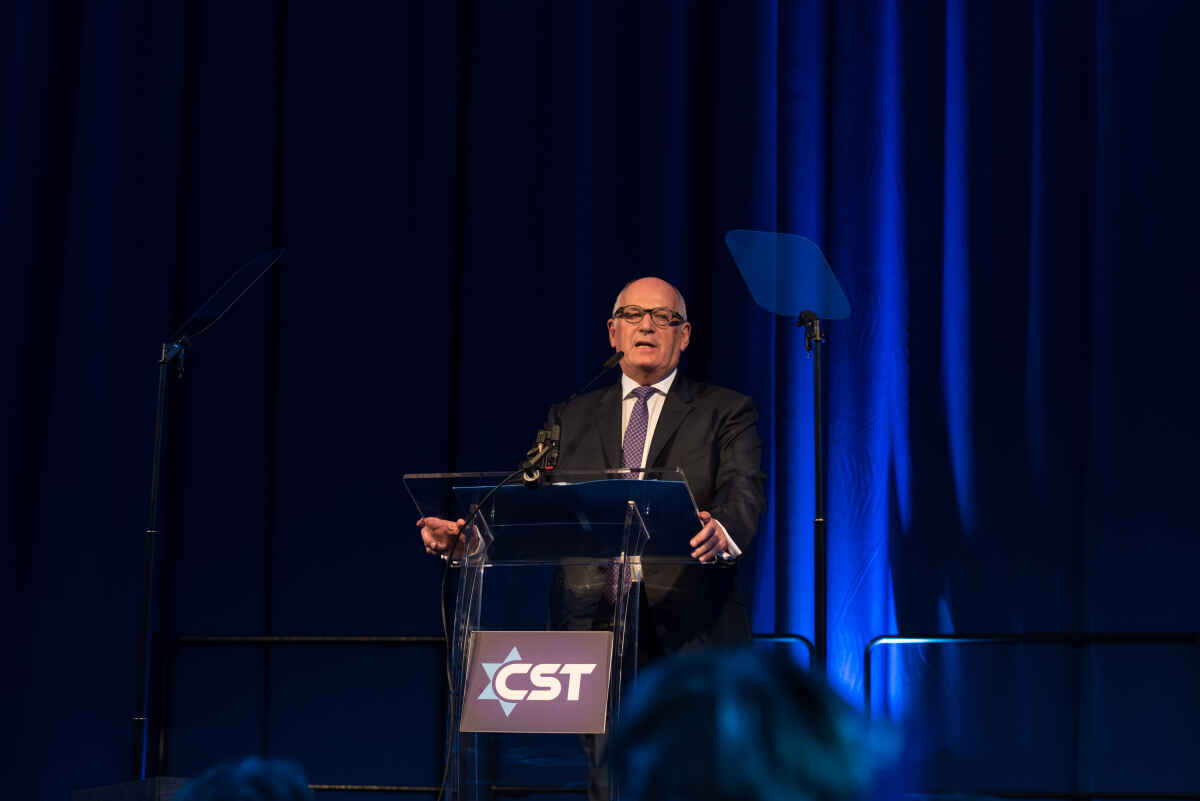 Read More