CST Blog
CST trains guards to protect our community in Stamford Hill
6 July 2018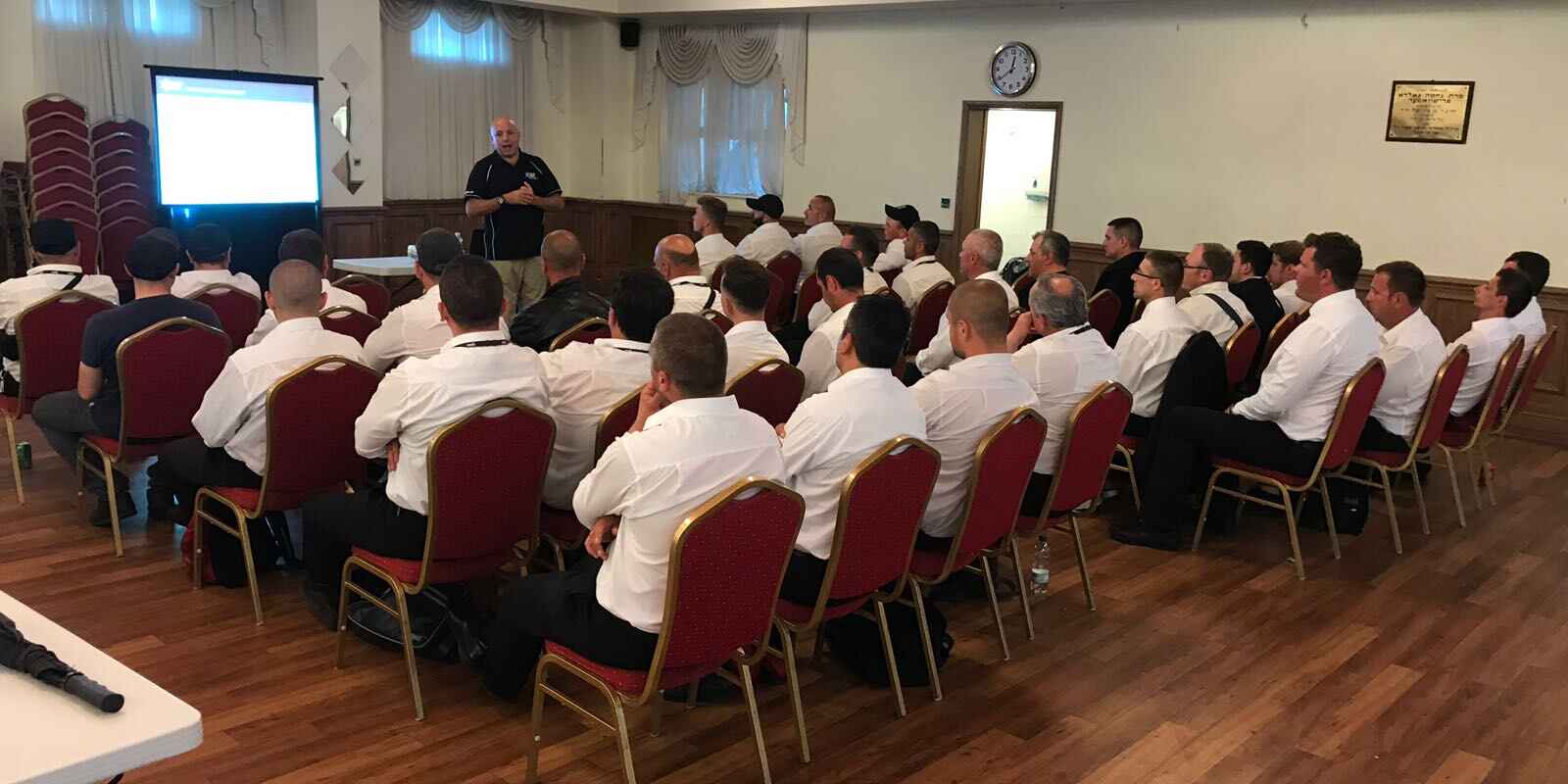 This week CST ran a training session for guarding company managers and security officers who work to protect our community in Stamford Hill. The training was part of an ongoing effort to ensure that the kehillah in the area is adequately protected by fully trained guards.
CST's Stamford Hill Security Coordinator and CST's Regional Security Manager organised the training. Over 50 guards attended, representing a large number of Jewish locations in Stamford Hill. The guards were trained in real life scenarios, to ensure they are ready to protect our Jewish community when threatened.
CST would like to thank the guards who attended. If you work for a company securing Jewish communal buildings or events and would like to organise a tailored training session, please contact CST's training team.
Read More