CST Blog
The women of CST: Part One
6 March 2019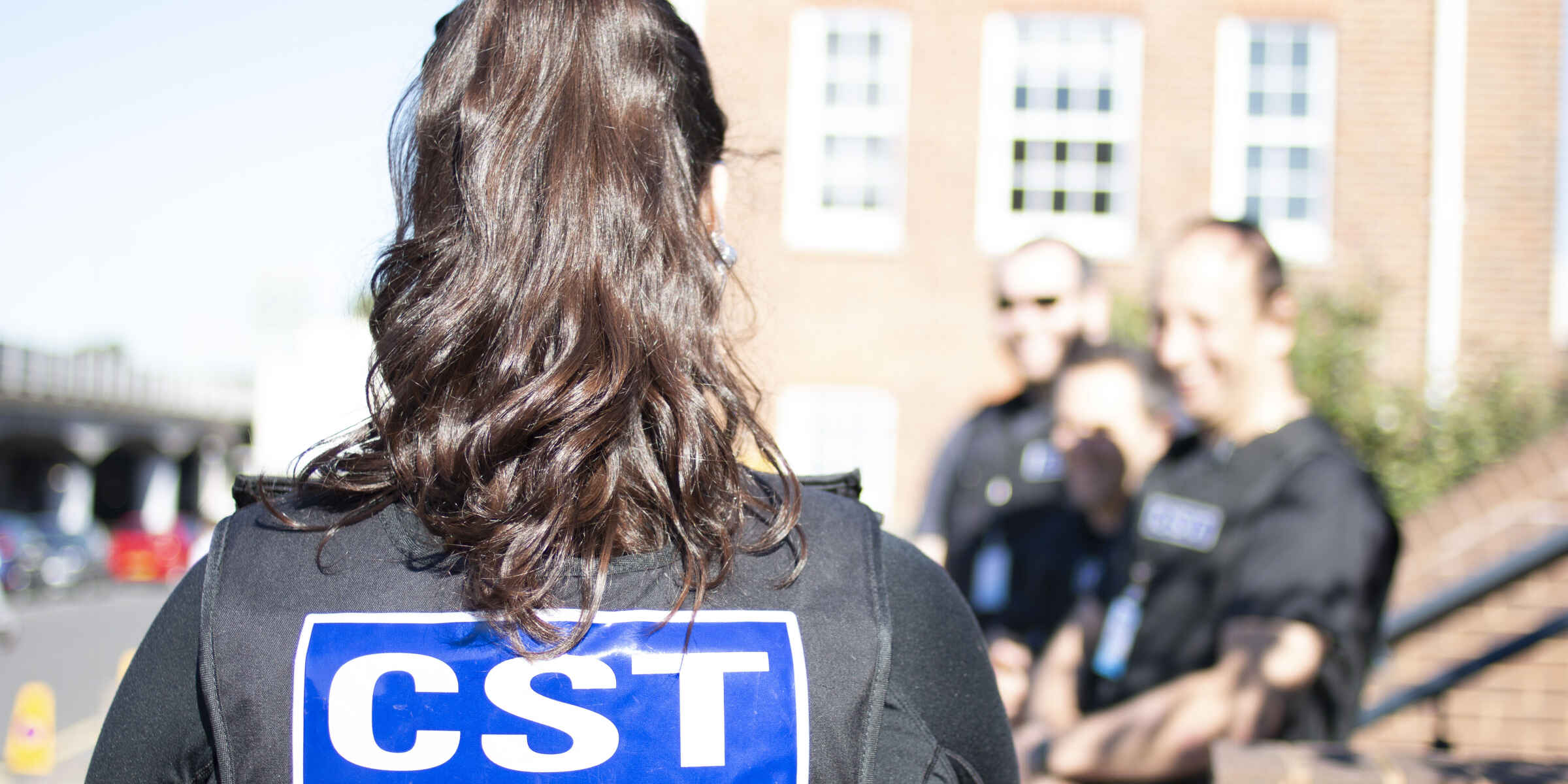 This Friday marks International Women's Day 2019, a focal point for women's rights across the globe. This year's theme is Balance for Better – promoting and celebrating women's achievements, challenging bias and issuing a call-to-action on gender balance. To some, CST may appear to be a masculine security group dominated by men, with all too few roles for women to protect our Jewish community. In fact, CST has a rich history of female involvement and many key members of staff driving the organisation are women. Here we will introduce you to a few of these inspirational women, from stopping physical threats to leading CST's antisemitic incidents team, working behind the scenes to ensure the security and protection of our Jewish community. 
In 1943, during World War II in which the Jewish community of Europe was decimated, a group of anti-fascists united to physically defend the Jewish community from violent fascist gangs targeting Jews in the streets. This group known as the 43 Group, disbanded in 1950. In 1962, the 62 group was established to again fight the fascists, this time in the form of Oswald Moseley's Union Movement. As life in the UK became physically safer in the streets for the Jewish community, the 62 Group disbanded. The Jewish community still needed an organisation that would monitor and help to protect them against antisemitism, and several groups, including the Association of Jewish Ex-Service Men and Women, formed what is now known as CST. CST's role and the way we combat antisemitism has changed. Once a group largely dominated by men, many formerly linked to the 62 Group, CST's staff and volunteer base includes more women than ever before, across all departments.
Working to secure our Jewish future
Despite being generally seen as a male-driven profession, women are consistently working within the CST Security department, as staff members, as krav maga instructors and as volunteers. One of CST's youngest instructors, Emilie* was originally employed an intern whilst completing her Master's degree. Already having a strong interest in martial arts, she was a Muay Thai trained fighter, she went on to complete the CST security officer course and relished the opportunity to learn Krav Maga. She completed further training and qualified in-house at CST as a Krav Maga instructor. Working full-time in our training department, she now trained over 200 CST personnel, both staff and volunteers. She knows she gives confidence to the female cadets who are hesitant to show their strength or push themselves physically, "they give more when I am teaching…especially the women; they see the strength and ability a woman is capable of…I enjoy seeing people becoming more confident…when they do a course they learn how to look after themselves, they become more streetwise, and more aware of what's going on around them."
Galit*, who has been involved for four years, and volunteers for CST as a security officer reflected on her role; "I love volunteering on the mobile events" and also as a Krav Maga trainer. With young children and a day job as a fitness and aerobics instructor, Galit trained in-house at CST as a Krav Maga instructor and brings a wealth of personal and teaching experience to the CST training department; "I know how it feels to train…that it can be daunting…and I make the training very professional but not intimidating, and I love it when I see the cadets 'get it'". CST has been extremely supportive of Galit's training as a Krav Maga instructor, her volunteering at events as a security officer and the need to fit this workaround her career and family commitments; "they are very flexible, they want to get the best out of me and they have offered new opportunities, but I don't ever feel that they ask too much."
Denise* first decided to apply to train as a CST security volunteer after her synagogue's security officer gave an inspiring speech about CST and our work during the High Holy Days, ten years ago. She already had experience with martial arts; being proficient at Judo and as a kickboxing teacher. Having completed the CST volunteer security officer course, she devoted more of her time to attend training sessions, upskilling sessions and volunteered on plenty of events. Now she finds herself as the most senior female volunteer, leading teams of around 20 security officers for events. As she developed her volunteer career at CST, she felt her confidence grow and always felt that CST staff were there to support her and were there to help her push herself. While being a team leader was initially daunting, she always felt prepared; "the head of security at CST said to me that if they didn't think I could do this, they would not let me do it, and that gave me the confidence I needed."
Along with her training and experience, Denise feels that as "an older person, I bring my life experience, which is good for reading people, judging situations, questioning suspicious people…as a woman, I listen, I make myself available for my team, I bring a more caring side to the work. Especially for the new volunteers who are nervous or need extra help, as a mum, I'm used to it, I will listen to them, I will give them tips and hints…I'm a bit of a mother hen!"
For Denise, being a senior volunteer means that she has covered a number of the most interesting and challenging jobs. Invited to do extra training, she worked in a close protection team looking after VIP's'; "the work was unlike any other jobs we do. It was different but also extremely enjoyable. The training was physically challenging, and not everyone made it through to the end." Being a woman, she feels that she must fly the flag for other women thinking of getting involved with CST; "I hope women look up to me and I hope I inspire other women to be team leaders."
Tomorrow, we will introduce you to the women who have been working to tackle antisemitism on the streets and on the internet.
If you would like to join CST as fully-fledged security volunteer and join the many women included here, please contact our training team.
If you would like to join CST as a staff member, please see CST's careers page to see the latest vacancies.
*names have been changed to protect the identity of staff members included in this article.
Read More