CST Blog
The women of CST: Part Two
7 March 2019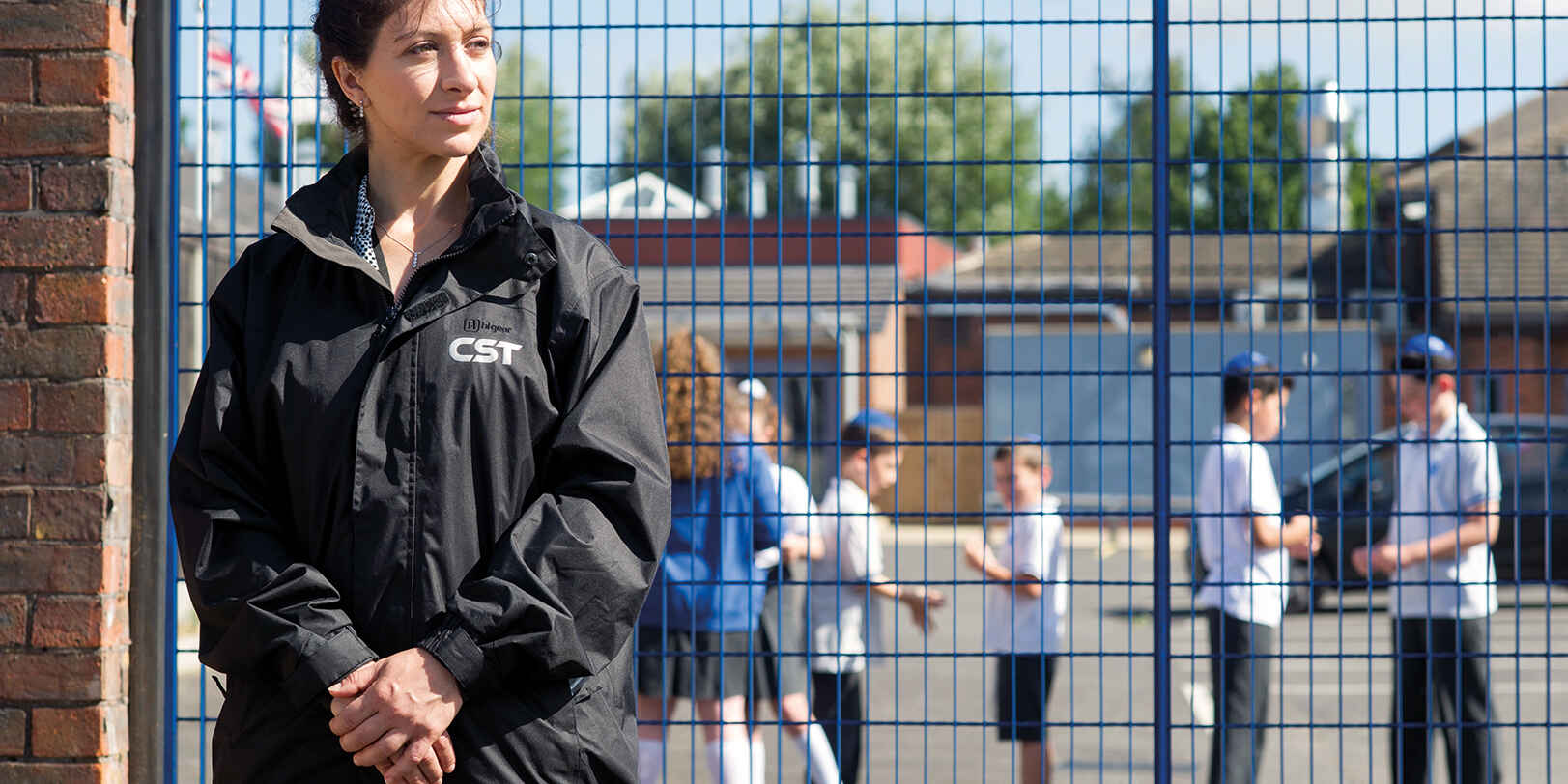 This week, CST is looking at the inspirational women who help CST to protect our Jewish community, from working in security to recording antisemitic incidents – there is a role for everyone. Today, we highlight the importance of antisemitic incidents, online and offline, and how the women of CST have pioneered work in this field.
Tackling antisemitism 
Starting with a CST life skills course run at her school for Jewish teens, Steph* has been involved with the organisation since she was 14. When she was old enough, she trained as a CST volunteer security officer. Steph has been involved with CST for 22 years and has been a member of staff for 15 of those. Now, as Incidents Department Manager, Steph records and manages data on antisemitic incidents reported to CST by victims, witnesses or by the Police. Steph has a strong working relationship with the Police and government bodies. 
She brings with her not only a wealth of practical and administrative experience but also a clear understanding of what victims want, what victims expect and what victims get from us when they report an antisemitic incident. Steph's approachable and open attitude is key to her success in her role, especially when supporting victims or witnesses through the court system. She insists that a key element of her role is putting victims or witnesses at ease; "we support people who are suffering, and we make sure they know they are not alone. It's important to make them feel that they have been heard, and if we can, bring them some comfort." 
Fighting antisemitism online
Joining CST six years ago as a research analyst, Fiona* used skills she had developed during her master's degree in Middle Eastern studies and established at several internships, to help CST identify threats to the community. Four years ago, she moved to CST's Communications Department to take on the role as Digital Media Specialist. Fiona has found that while working for CST, she has had plenty of opportunities to develop skills and has been actively encouraged by senior staff to develop her career and attend relevant courses and conferences; "I'm encouraged when I say I want to develop my skills." 
Fiona has developed the way CST connects with the Jewish community and the wider public in terms of online antisemitism and hate speech awareness, including developing several far-reaching campaigns. She is the first port of call for those who want to report hate crime online to CST, and she has spent the past four years becoming an expert in online hate speech and antisemitism in the UK.
The work that she does can sometimes be emotionally taxing, seeing the sheer amount of hate speech online is often difficult; "I see a lot…and there is still a low rate of removal by social media companies and it can sometimes be disheartening when you feel there is not much more you can do." However, Fiona is positive about the work she has done to tackle hate speech and antisemitism online, having given evidence to the European Commission, working with the International Network Against Cyber Hate and presenting at Microsoft in Brussels on hate speech online and intersectionality. 
Fiona has had the privilege of working directly with the policy teams from Google, Twitter and Facebook to develop their understanding of antisemitism; "It is great when we have built up a strong relationship with social media companies and they listen to us and ask us for advice - we can have an impact on European and global issues."  
If you would like to join CST as fully-fledged security volunteer and join the many women included here, please contact our training team.
If you would like to join CST as a staff member, please see CST's careers page to see the latest vacancies.
*names have been changed to protect the identity of staff members included in this article.
Read More